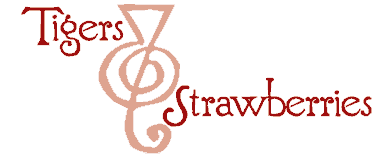 Cook Local, Eat Global
I am thrilled to be able to finally drink minimally processed, unhomogenized cow milk that is produced within twenty-five miles of my home.
While I love Ohio Family Farms organic whole milk, and think it beats other, national brands of organic milk (like Horizon) hands down, the first sip of Snowville Creamery's unhomogenized whole milk blew me away. It was like nothing I had ever tasted before–clean and pure in flavor, and fresh as fresh could be. It is processed minimally the same day as the milk comes from the pastured cows, right on the farm. It is pasteurized–it is illegal to sell raw milk in Ohio, but instead of being ultrapasteurized at a very high temperature for a shorter period of time, it is pasteurized at a lower temperature for a very slightly longer time. This results in an amazing flavor difference that is beyond compare.
And–get this–these pastured cows are not raised with rBGH–and the milk is cheaper than either Ohio Family Farms milk, Horizon or Organic Valley. In fact, the price is meant to be comparable to mass-produced non-organic milk in price–and it comes quite close. And the quality is miles ahead of all of the other fluid milk products I have ever had, organic or conventional.
So, uh, let me see–I can get a better product that tastes fresher and which supports our local rural economy–and save money?
Oh, good lord, please sign me up for that!
I believe I have just become a convert of the "Dairy Evangelist," Warren Taylor, the outspoken and passionate owner of Snowville Creamery. (I have note here–his daughter is one of Morganna's best friends here in Athens–but really–I'd like this milk regardless of who had anything to do with producing it.)
Look for an in-depth post in the very near future including an interview with Warren and Victoria Taylor, as well as the farmers who raise the dairy cows. Hopefully, I can also get to visit the farm and processing facility so I can take photos of the operation, so that readers can get a really great glimpse of what it is like to be a small food producer in rural Appalachia.
Until then, let me just say give a big thank you to Warren and Victoria for bringing their dream of a local dairy to fruition, because I, for one, am going to spread the word. You guys rocked my world and I am going to do my best to get everyone I know to try your milk, and taste the difference a truly local dairy can make.
And I have to say–I am really looking forward to trying the butter I hear is in the works from Snowville Creamery. I hope that there might be some in time for the holiday baking season.
15 Comments
RSS feed for comments on this post.
Sorry, the comment form is closed at this time.
Powered by WordPress. Graphics by Zak Kramer.
Design update by Daniel Trout.
Entries and comments feeds.