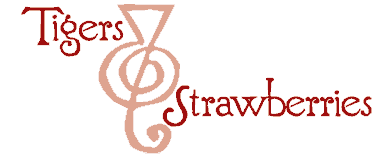 Cook Local, Eat Global
What is Chicken Jhalfrezi?
It is a curry dish from the northern Indian subcontinent which dates back to the time of the British Raj. It was developed as a way to use up leftover roasted meats; "jhal" means spicy–and this dish is traditionally quite hot with chilies and other spices. It is believed that this spiciness disguised any unpleasant flavor that might come from using leftover meats. The meaning of "frezi" is in dispute, however–some authors say it means "fried" while others say it is derived from the surname "Frasier." I rather like the second explanation, so that is what I am going to go with. In that sense, it means, "The spicy dish of Colonel Frasier."
I have never made jhalfrezi at home, because it tends to be made with lots of sweet bell peppers and tomatoes, and neither Morganna nor Zak much care for bell peppers, and Zak dislikes tomatoes. You can see why, even though I liked this curry, it would not appear on our table at home.
However, since we had a large number of both yellow and red bell peppers at Salaam which we needed to use quickly, I decided to make chicken jhalfrezi as a dinner special.
And, since we had mangoes which also needed to be used up, I thought they might go well with the peppers and tomatoes. There is precedent for using mangoes, though not in the form of fresh, ripe ones. Jhalfrezi is a fairly tart curry, and many recipes use amchoor powder to give it the characteristic sour flavor. Amchoor is made from sun-dried unripe mangoes which are then ground into a greyish tan powder. (Other recipes use tamarind, lemon juice or lime juice for the souring agent–I chose to use lemon juice added at the end of cooking because we always have lemons and I like the fresh tingling tartness it adds–it is very fruity and refreshing.)
As for the spices–I like using a combination of whole and ground spices in my curries, so I added whole cumin and mustard seeds along with finely minced garlic and ginger to the cookpot after the onions were about two-thirds of the way cooked to their final reddish-brown color. When the onions are a minute or two from being finished, I added a masala of freshly ground fenugreek, fennel and coriander seeds, along with a pinch of cinnamon and a pinch of cloves. For heat, which I scaled back on in deference to the prevaling tastes of Athens, I added a nice pinch of ground cayenne. You, of course, could make this with fresh chilies for more of a kick, or just add cayenne to taste to make this curry spicier.
I did use pre-cooked chicken here–poached chicken, to be exact, but you could use raw chicken and fry it in the oil with the onions instead. The browning onions would give boneless, skinless bits of chicken breast and thigh a great flavor.
I garnished this with a lot of roughly chopped cilantro and a lemon twist over an orange twist–it made a very pretty entry, and was fragrant with spices and full of flavors. The sweetness of the mango melded beautifully with the slightly bittersweet flavor of the peppers, while the tomato melted into the sauce and made everything come together into a harmonious whole.
I just wish that Zak and Morganna liked peppers more than they do….

Chicken Jhalfrezi with Mangoes
Ingredients:
3 tablespoons canola oil
2 1/2 cups yellow onions, peeled and sliced thinly
1/2 teaspoon salt
1 tablespoon cumin seeds
1/2 tablespoon mustard seeds
6 cloves garlic, peeled and minced finely
4 tablespoons minced fresh ginger
2 teaspoons fenugreek seeds, freshly ground
1/4 teaspoon black peppercorns, freshly ground
1/2 teaspoon fennel seeds, freshly ground
1/8 teaspoon ground cinnamon
1/2 teaspoon curry powder (a nod to the Anglo-Indian origin of this dish)
pinch ground cloves, or one whole clove, freshly ground
ground cayenne to taste
2 red bell peppers, cleaned and cut into thin strips
1 yellow bell pepper, cleaned and cut into thin strips
2 mangoes, peeled, pitted and cut into thin slices longitudinally
2 14 ounce cans diced tomatoes
1 1/2 cups water or chicken broth
poached chicken bits (This would be a good way to use chicken meat from a batch of soup stock–just pull it off the bones and use it that way.)
1/4 cup freshly squeezed lemon juice
slurry made from 1/4 cup flour and 1/2 cup cold water
1/2 cup roughly chopped cilantro leaves
salt and pepper to taste
Method:
In a heavy-bottomed Dutch oven or braising pan, heat oil over medium heat. Add onions, and spread out into a thin layer of the bottom of the pan. Sprinkle with salt and cook stirring, until the onions just pass the golden brown stage. Add cumin and mustard seeds, and minced garlic and ginger, and continue cooking and stirring until the onions are a medium reddish brown. At that point, add al of the rest of the spices, and keep cooking and stirring until the onions are a deep reddish brown. . Add the bell peppers and mangoes, and cook for a minute or two so they will infuse the oil with their flavor. Add tomatoes, water or chicken broth, and bring to a boil.
Turn heat down to low so the liquid simmers, and add the chicken to the pot. Pour in 1//2 of the lemon juice and cook until much of the liquid is gone. Add the rest of the lemon juice and thicken the sauce with the slurry–but only use as much slurry poured into the boiling liquid to make it thicken such that it will coat the back of a spoon.
Remove from heat once the dish is thickened, stir in the cilantro leaves and check for seasoning. Add salt or pepper as needed.
Serve over steamed basmati rice.
2 Comments
RSS feed for comments on this post.
Here in the UK, Indian restaurants usually cook this dish with whole chillies (including seeds) – usually the smaller, hotter ones such as birdseye with some milder ones in there too.

Is this a restaurant/UK thing?

I don't remember seeing this dish on menus when I was a kid in the 1970s and 1980s – but that might just be me. I think at that time the restaurants used to cook many more dishes local to the areas the owners/chefs had originally lived in in India and Pakistan. The next generation of chefs seem to offer more homoginised curries. I don't think these are as good – but it might be my memory is better than the original!

Comment by Steph in the UK — December 17, 2007 #
Sorry, the comment form is closed at this time.
Powered by WordPress. Graphics by Zak Kramer.
Design update by Daniel Trout.
Entries and comments feeds.