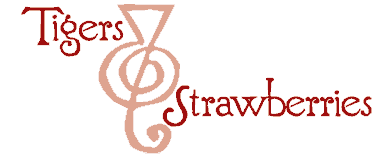 Cook Local, Eat Global
My final recipe for 2007 had to be Chinese, and I wanted it to be something very special, festive and beautiful. And, as you can see above, I was lucky enough to capture an image of the Shao Hsing wine bursting into flame as I deglazed the wok. (Stir frying with one hand and taking photographs with the other is not a really good idea, but so far I have neither set my hair on fire, nor dropped the camera into the wok.)
Since this recipe uses beef tenderloin, I suggest that you reserve it for holidays and special occasions; for lesser meals, you can use a less expensive cut of beef such as sirloin or top round steak. These cuts of beef are quite flavorful, just not quite as meltingly tender as tenderloin. It will not be as rich if you use another cut of beef steak, but it will still be festive.
The main flavoring ingredient in this stir fry, which was cooked as a luxurious dish in restaurants in Hong Kong, is Sha Cha Sauce. Sha cha sauce is a delicious condiment that is based on seafood, specifically brill fish and shrimp, but is also made tangy and spicy by the addition of shallots, garlic and chilies in oil. It is fragrant, redolent of the ocean, and the spice of chili. It is available from Lee Kum Kee, and it makes a delicious addition to grilled meats or stir fries.
This version is similar to the one that I watched chefs Huy and Lo at the now closed China Garden Restaurant in Huntington cook many times. They always served the sizzling hot stir fry over a bed of cold, sliced cucumbers, which provided a delectable contrast in flavor, temperature and texture.
The biggest difference between my version and Huy and Lo's version is that they never used any vegetables except the aromatics of onion, garlic and ginger. The cucumber was the only vegetable involved in the dish, and then it was garnished by cilantro. I like the crunch and flavor of vegetables in my stir fries, so I added daikon radish, broccoli stems and sweet red pepper. (I also like cooking one dish meals when I can, so vegetable and meat mixed stir fries, while perhaps not as traditional, are simpler and more time effective when one is making a fast supper.)
You can choose whether to cook this with vegetables or not–it is up to you.
As for the flames shown above–you do not have to flambe the meat in your wok. Huy liked to, but he was a chef, you know–and I like to, because it is cool. But, if the idea creeps you out or makes your smoke alarm go postal, don't bother with it. The flavor is not appreciably changed by not setting it alight. On the other hand, if you want to impress your guests and they are standing in the kitchen and watching, by all means, dip that wok toward the flame and set it alight! (Just make sure to turn off your smoke alarm first!)
Without further ado, here is my recipe to say adieu to 2007 in a flaming, festive bon voyage.
Sha Cha Beef and Vegetables
Ingredients:
1 1/2 pounds beef tenderloin, silverskin trimmed and cut into 1/4″ wide 2″ long, 1/4″ thick sltrips
2 tablespoons dark soy sauce
1 tablespoon Shao Hsing wine (or dry sherry)
1 teaspoon raw sugar
1 teaspoon sha cha sauce
2 tablespoons cornstarch
3 tablespoons peanut or canola oil
5 large scallions, trimmed and cleaned, and cut into diagonal slices about 1″ long–separate whites from dark green parts
2 red or green Thai chilies, cut into thin, diagonal slices
2″ cube fresh ginger, peeled and cut into thin slices
4 cloves garlic, peeled and cut into thin slices
1 cup broccoli stalk, peeled then cut into slices the same size as the beef
2 tablespoons Shao Hsing wine
1 tablespoon dark soy sauce
1 cup peeled diakon, cut into strips like the meat and broccoli stalk
1 cup red sweet bell pepper, cut into strips like the other vegetables
1 1/2 tablespoons sha cha sauce
2 teaspoons black rice vinegar (you can use balsamic if you want)
1/2 teaspoon toasted sesame seed oil
1 cup cilantro leaves
1 peeled cucumber, sliced the same way as the other vegetables
Method:
Toss beef with next five ingredients, and allow to sit while you prepare aromatics and vegetables.
Heat wok over high heat until a wisp of white smoke drifts up. Add oil, and heat for another thirty seconds to a minute. Add scallions and chilies, and stir fry for about a minute, then add ginger, and continue stir frying for one more minute. Scrape the aromatics up on the sides of the wok and add beef in a single layer in the bottom of the wok. Scrape aromatics on top of the beef, and sprinkle in the garlic. Allow beef to sit undisturbed until it browns on the bottom–about a minute or two–you can tell by the smell and the way the edges of the beef darken, when it is time to start stir frying the beef vigorously.
Stir fry beef vigorously, until most of the pink is gone. Add the broccoli stalk to the wok and stir to combine. Deglaze pan with Shao Hsing wine. After you add it, if you want, you can flame it by dipping the edge of the wok toward the burner and setting the alcohol alight. But you don't need to do this. add dark soy sauce, daikon, bell pepper and sha cha sauce, and keep stir frying.
When meat is done and vegetables are tender-crisp–about a minute, stir in vinegar, sesame oil and cilantro leaves. Scrape contents of wok onto a platter which has been lined completely with the cucumber slices, and serve immediately with steamed rice.
6 Comments
RSS feed for comments on this post.
Sorry, the comment form is closed at this time.
Powered by WordPress. Graphics by Zak Kramer.
Design update by Daniel Trout.
Entries and comments feeds.