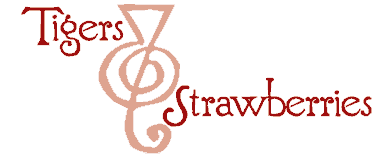 Cook Local, Eat Global
I just became aware of a new (only three or four months old) food blog from London which I think is a fun and interesting read.
World Foodie Guide, written by Helen Yuet Ling Pang, a British Chinese woman who is the child of a restaurant owner, is in part a guide to the restaurants she likes to frequent, and in part, the story of how she is learning to cook the Chinese foods of her youth.
She has a lot of fascinating posts already, including highly useful posts on Chopstick Etiquette, and How to Eat Xiao Long Bao or Shanghai Dumplings (those delectable steamed morsels of thin dough wrapped around delicious soup.)
The chopstick post is a great introduction of the ins and outs of Chinese table manners–something which I have not written about because I have not learned my manners from childhood, only willy-nilly from close observation of friends and fellow eaters and films where food is central, such as Ang Lee's Eat, Drink, Man, Woman. (I've even learned useful table manners from wuxia films such as Yuen Wo Ping's Iron Monkey, believe it or not.)
However, even though I have managed to eat many Chinese meals without embarrassing myself, or worse, my hosts, I still do not know enough of the particulars to write cogently about it. That is okay, because Helen wrote a beautiful and extremely informative post for everyone's enjoyment, and more importantly, edification.
And as for the soup dumplings–any time you are dealing with a thin shell of noodle encasing boiling hot soup, you need all the help you can get to eat it gracefully and safely.
Anyway–enough from me. Frolic off forthwith to World Foodie Guide and dig in!
2 Comments
RSS feed for comments on this post.
Thank you so much for telling me about this terrific blog! I've been bumbling around Chinese food for years myself, trying to figure out the etiquette in about the same way as you, from novels, movies and cookbooks here and there, as well as from observations at restaurants.

I'm glad to know that I got most things right, but I do need to mind a few more manners!

Comment by Mantelli — January 14, 2008 #

Hi Barbara!

Thank you for writing such a complimentary introduction to my blog! I'm very flattered and a bit embarrassed, as I don't think I deserve it! I'm still learning every day, quietly observing my relatives and other Chinese friends when we eat. All this etiquette business is never-ending. Just when you think you know it all, something new and fascinating pops up, like another way to eat a certain dish for example. This October, I plan to return to Beijing and Hong Kong after an 11 year absence, to have a big catch-up with FOOD! In the meantime, more recipes from my mother and relatives, plus posts on Chinese food, are on their way…

Thank you again Barbara!

Helen Yuet Ling

Comment by Helen Yuet Ling Pang — January 15, 2008 #
Sorry, the comment form is closed at this time.
Powered by WordPress. Graphics by Zak Kramer.
Design update by Daniel Trout.
Entries and comments feeds.