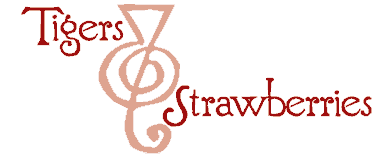 Cook Local, Eat Global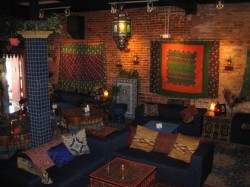 Why is that, you may ask?
Huh, why, why, why?
Well, I will tell you why.
Because Restaurant Salaam, where I have been working for the past few months, was just named "Best Ethnic Restaurant" in the Dining section of the Athens News Best of Athens reader poll. We also took second place in "Best Vegetarian Cuisine," third place in "Best Uniquely Athens Restaurant," Honorable Mention in "Best Family Restaurant."
Considering that we have only been open for a couple of years now and we are off the beaten track (our front doorway is down an alley–and then you step down from there into a really cozy, beautifully decorated underground space which has been turned into an intimate dining room), this is all great news. We have only been a full-service restaurant for a year–before that, Salaam was a hookah bar known as Shishah Cafe, which mainly had flavored tobaccos smoked from hookahs, and a few sandwiches and salads and mezes to snack on.
But then, a smoking ban went through for all restaurants, (which Hilarie, the owner of Shishah/Salaam voted for–as did I), and so Salaam was born.
And I am very, very glad it was born, because it is the best job I have ever had, hands down. I have so much fun working there it is hard to express it. The staff is great, the atmosphere is friendly and upbeat and everyone brings a "can-do" attitude to their work that is amazing. I love everything about it. (Except, I would like a bigger kitchen. Someday. I have faith.)
Which brings me to the next honor.
In the Places category, we placed second in "Best Place To Work," right behind Ohio University. (OU has better job benefits, it is true, but we have a hell of a lot more fun at Salaam.)
And in the People category, Hilarie Burhans, one of the owners of Salaam and the other chef at the reins of our wee kitchen, tied for first place as "Coolest Person in Athens County." I think it is because not only is she a really cool lady, but also because she plays a mean clawhammer banjo, sings beautifully, owns the best ethnic restaurant in Athens, cooks like an angel, and used to live in a cave in the desert. (That cave bit is why she got my vote. That is too cool.)
Both Hil and I got our pictures in the paper, though I think hers is better than mine. But then, she's smiling in hers, and I am talking in mine, so there we have it. If I yammered less and smiled more, maybe I would look better in pictures.
But this is just too terrific, because I feel very strongly that everyone at Salaam: the cooks, the servers, the prep cooks (which includes Morganna), the bellydancers, the chefs, the owners–we all work very hard in order to make this little restaurant a very special place that offers the best possible food in a unique atmosphere that is evocative of an exotic time and place that exists in everyone's imagination. And I am so proud to be part of it.
So, there you have it. This is why I am floating around on a cloud right now, and am doing the Happy Barbara Dance, though I am doing it perched on the couch while I recuperate from the most evil sinus infection that came out of the blue like quick death from above early Sunday morning. I basically woke up with a headache and neckache so bad that I was worried I had meningitis. The only thing that gave me comfort was that when I could stand to blow my nose–even though it felt like my eyes would pop out if I tried to, was that the evidence in the kleenex pointed toward a sinus infection, and not a swollen brain and spinal cord.
It was the worst pain in my life. The migraines and sinus infections of my youth were nothing compared to this. And labor pains–shoot–I never used any anesthesia for either of my babies, and I was fine. Yeah, it hurt. So what?
Not this. This made me cry. Except that if I cried, it made it worse, so I just cussed.
A lot.
So, I went to Urgent Care, it being a Sunday, and the doctor treated it aggressively, noting that as fast as it came up, and the evidence that it was in every sinus cavity in my head and was too close to my brain for her or my comfort, that a heavy shot of steroids and another of antibiotics was necessary. And then, she wrote scrips for more steroids and more antibiotics to be taken orally for the next week.
So I went home, went to bed and slept for like–oh, four or five hours and woke up and the pain was gone.
Prednisone is my friend. I have never taken a steroid before, but it helped. Amazingly so. But, I have to say that the little pills of it–no matter how fast I swallow them, they dissolve in my mouth, which tastes godawful terrible, horrible and monstrously icky.
But I don't care, because it is killing the evil which does not sleep in my nose.
So, I am having to restrict my dancing to the couch, but believe me, I am bouncing up and down merrily, and every now and then, I have a jovial giggle or two, out of sheer, bubbling joy.
21 Comments
RSS feed for comments on this post.
Sorry, the comment form is closed at this time.
Powered by WordPress. Graphics by Zak Kramer.
Design update by Daniel Trout.
Entries and comments feeds.