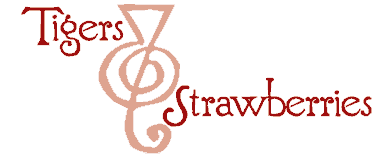 Cook Local, Eat Global
This is going to be short, since I have a ton of stuff to do today before I go to work.
Salon has a good article up today about the man who went undercover and worked at the Westland/Hallmark Meat Company slaughterhouse for six weeks where he continually witnessed acts of extreme animal cruelty. He also witnessed plenty of "downer" cows–cows too injured or sick to walk– enter the US food supply, most of them going to the Federal School Lunch Program.
The article is short, but to the point, and worth reading, if nothing else for the Humane Society's reply to the frequent assertions by the National Cattlemen's Beef Association and the Beef Industry Food Safety Council, that the sorts of cruelty and flagrant violation of food safety and animal protection laws shown in the video are just an isolated incident in one slaughterhouse, among "a few bad apples" among the workers. (Hey, isn't that what the US military said was going on at Abu Ghraib? Isolated incidences of torture, perpetrated by a "few bad apples?" Upper management always tries to weasel out of getting blamed.)
When asked what he thought of these assertions, Wayne Pacelle, the president of the Humane Society was unconvinced:
The Humane Society, he attests, had not been tipped off to abuses at the plant. "This plant was selected at random," he says. "There are 6,200 facilities across the country that USDA inspects. We chose this one and found egregious abuses. There is no way that these groups can say that everything is safe."
I have to come down on the side of Wayne Pacelle and the unnamed undercover videographer on this one.
If the slaughterhouse was chosen at random, then there is absolutely no shred of evidence to support the industry's official party line that this was an isolated incident. Americans should meet any such assertion with the skepticism it deserves, and should demand accountability.
And, while we are at it, let's stop eating so damned much cheap beef. It just isn't worth it.
13 Comments
RSS feed for comments on this post.
Sorry, the comment form is closed at this time.
Powered by WordPress. Graphics by Zak Kramer.
Design update by Daniel Trout.
Entries and comments feeds.