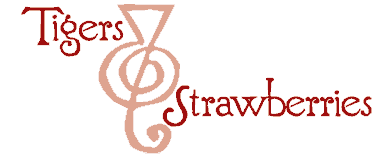 Cook Local, Eat Global
Keema mattar is one of the easiest north Indian dishes to prepare, and one of he most satisfying. It is nothing more than spiced minced meat, usually lamb, cooked with peas. The combination of the hearty meat and the sweetness of the peas is soul-stirring, and it is great served either with warm naan or steamed basmati rice or rice pillau. I like to have some kind of raita, preferably cucumber, or perhaps potato and carrot, and a green chutney and maybe some spicy lime pickles with keema mattar: because it is a dry curry, meaning there is no sauce, it is best accompanied by wet side dishes and relishes.
It is a perfect quick meal for busy families on nights when no one wants to cook anything elaborate or overly time-consuming.
Over the years, I have added baby potatoes, baby carrots or pearl onions to keema mattar, all to good effect, but I like it just as well in its simplest, most authentic variant of just lamb and peas.
One addition I have made to the recipe technique over the years is browning the lamb in milk. I learned this trick from an Italian chef in culinary school: it is the method used in cooking ragu bolognaise, the classic sauce of mixed minced meats. Cooking the meat in milk results in a perfectly tender, silken ground meat with no clumps or clods of chewy, overcooked protein. After the meat is browned, you just continue cooking until the milk is cooked away. Then, in order to give the spices a chance to fully permeate the meat, a cup and a half of water is added and allowed to slowly simmer away. When the liquid is nearly gone, the frozen peas are added to the pan and stirred to combine. By the time they are cooked to tender, verdant perfection, the water has simmered away.
Then all that is left to do is to stir in a cup or two of fresh, roughly chopped herbs. I like a combination of cilantro and mint, though one could use all of one or the other, or add chives, garlic chives or scallion tops to the mixture.
And that is all–the only thing left to do is scoop some up on some bread, or ladle it over rice and dig in!
Ingredients:
1 1/2″ cube fresh ginger, peeled and sliced thinly
6 garlic cloves, peeled and sliced
1/4 teaspoon black peppercorns
4 whole green cardamoms
1 black cardamom
1 1/2 teaspoons coriander seed
1/2 teaspoon fennel seed
1/2 teaspoon cumin seeds
4 whole cloves
2 teaspoons turmeric
1 teaspoon sweet paprika
3 tablespoons canola or peanut oil
2 cups thinly sliced onions
1 teaspoon salt
1 pound ground lamb
1-1 1/2 cups milk
water as needed (about 1-2 cups)
12-16 ounces frozen peas
salt to taste
1 cup roughly chopped fresh cilantro and mint
Method:
Grind the ginger, garlic and spices together, then stir in the turmeric and paprika. Set spice paste aside.
Heat the oil in a heavy-bottomed, deep frying or braising pan, and add onions. Sprinkle salt over onions, and cook, stirring, until onions are deep golden brown. Add spice paste and continue cooking, stirring constantly, until the onions are a reddish, rich brown. Add meat, and break up clumps, then add milk. Continue breaking up clumps and stirring until all the pink is gone from the meat.
Cook until the milk has simmered away, then add a cup or so of water and turn heat down to low. After the meat has simmered for about twenty minutes, and most of the water has cooked away, add frozen peas, and cook, stirring, until the peas are cooked–just until they are tender, warmed up and brilliant green, and the liquid has evaporated.
Season to taste with salt and stir in the fresh herbs, then serve immediately with warm bread or steamed rice, raita, chutney and pickles.
8 Comments
RSS feed for comments on this post.
Sorry, the comment form is closed at this time.
Powered by WordPress. Graphics by Zak Kramer.
Design update by Daniel Trout.
Entries and comments feeds.