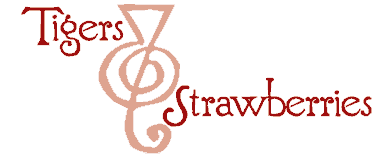 Cook Local, Eat Global
In this, my final post in the series on the topic of reducing food waste in restaurant kitchens, I want to examine why there is so much waste of food in American restaurants today, and ways that consumers can help reduce this waste.
There are a lot of reasons behind the colossal waste of food that goes on in the restaurant industry, but I would say that one of the largest causes has to do
with corporate restaurant policy regarding the treatment of leftovers.
When I say leftovers, I am not talking about what comes back on diner's plates at the end of the meal–that is a separate issue which I will discuss in a little bit. I am talking about corporate chain restaurant policy regarding the disposal of food that is left on the steam table, in the display rack or in
the warming oven at the end of the night shift. The food that can be reheated one more time without bacterial contamination risk or loss of food quality is always saved, cooled properly and refrigerated to be rewarmed the next day, but what about the rest of the food that is quite often still good to eat, but will suffer in looks or taste if it is warmed over the next day. (Most corporate restaurants lack the flexibility in menu that independent restaurants have, so it is not often that you will see a leftover from one day transformed into something else as a dinner special the next day. Consistency is one of the watchwords of the corporate food world, and in the name of the "C-word," a lot of edible food is thrown away.)
You would think that restaurants would give this food to their employees, or better yet, donate it to a local food bank, food pantry or church soup kitchen to be served to the homeless and impoverished people for whom hunger is a daily reality.
But, alas, that is most often not the case.
Most corporate chain restaurants, coffee shops, bakeries and the like have a very strict policy of dumping this perfectly good food out into the dumpster, which is often locked and behind enclosures in order to keep enterprising individuals from "harvesting" or saving this food. (If these enclosed or locked bins tampered with, even by a hungry person, they can then be arrested and charged not with just vandalism for breaking the locks, but for breaking and entering and theft. Imagine being charged with stealing garbage–the whole point of garbage is that the former owner of it no longer wants it, so why is it illegal for someone else to take it before it is heaped into a landfill?) Employees who are caught taking food of this kind home or eating it, or donating it are treated as thieves and are often fired.
Why are such draconian and ridiculously wasteful policies the norm in the corporate food industry?
There are two reasons. One has to do with the fear of food loss through employee theft. Yes, that is right–corporations are so afraid of losing money through employee theft that they waste just as much, if not more, money throwing away imperfect, but still edible food. The reasoning behind this somewhat obtuse concept is that if you have day old muffins that must go out, and fresh muffins, and if you give the employees the day old–still palatable, but not quite the best–to employees to eat or take home, then you would have no way of knowing if they were taking the day old muffins which you were going to throw away or the fresh ones.
The reason why food is not donated to hunger relief organizations has to do with the fear of being legally liable if, due to improper storage or reheating after the food is released into the hands of whatever individuals or organizations to which it is donated, someone or a group of persons fall ill from food borne disease.
That sounds like a reasonable fear, unless one knows about the federal law which protects organizations, corporations and individuals who donate food in good faith to non-profit organizations for the relief of hunger, from legal liability in the unlikely case of illness related to the food donation.
This law, called The Federal Bill Emerson Good Samaritan Food Donation Act, came into effect in 1996, so there is really no excuse for corporate restaurant chains to -not- donate their food to the needy through non-profit organizations.
It is possible that many corporate policy makers do not know about the law, which is where employees and consumers can step up to the plate and attempt to make a change in the rules that allow so much edible food to be thrown away from corporate kitchens. Ask managers of individual restaurants what their policy is for donating leftovers, and if they cite liability, inform them of this law, and then call a corporate hotline, email the headquarters, or even better, write them a letter, telling them about the law and asking them to change their policies regarding food donation. Whichever course of action you take, get your friends on board, and if you work in a corporate chain restaurant, talk to your managers and see if you can get them to talk to their managers. Send letters to the board of directors or the president of the company. You may be surprised at how effective such communication can be–corporations will not change their policies if there is no complaints, but a volley of complaints, especially those in writing, tend to get the attention of those who are high enough in the hierarchy to do something about it.
You can also work with America's Second Harvest on these issues, and try and get your local restaurants, both independent and corporate chains, to try and cut down rampant food waste by donating unused food to food pantries, soup kitchens and homeless shelters.
In contrast, most independent restaurants do not have such unreasonable policies regarding the disposal of unused, unsellable, but still edible food. Every independent restaurant where I have worked has either given such food to employees, or sold it to them at a very low cost, in the interest of both feeding their employees and not wasting food. Many of the independents where I have worked also donated food to homeless shelters and food banks quite generously, even before the Good Samaritan law was in effect. Many other independent restaurants will donate food to various groups for free–for example, at Salaam, we donated lots of uneaten dinner and lunch specials which were still great that day, but wouldn't be good the next day to the Obama campaign workers who had come to town during the Ohio primary. These folks appreciated the hot food and salads, and we appreciated being able to offer support that wasn't monetary, but was still necessary and meaningful.
One other reason there is so much food waste in American restaurants, especially in chain restaurants, is the gargantuan portion sizes that have become the norm. Some chain restaurants, like The Cheesecake Factory, have portion sizes so ridiculously large, they don't serve their entrees on plates, they serve them on oval platters, or as Zak quipped the one time we ate there as his dinner was set before him, "Here comes the trough!" Apparently, frequent diners at such restaurants take their uneaten food home, but when we were there, our table only sent back what we couldn't eat on our dirty plates, and we saw many diners do the same. Some tables sent away so much food that another three or four people could have been fed on what was wasted. (This is one of the reasons I try to give only sensible portions at Salaam–I hate to see unusable food returned to the kitchen–although in small, independent restaurants, you will often see workers setting aside unusable food as compost or in rural areas as animal fodder. To my mind, that certainly beats sending it to the landfill.)
Of course, when you have restaurants sending food home with individuals who may or may not follow safe storage and reheating procedures, it begs the question as to why they will not donate edible but unsellable food because of liability issues.
I think that in the coming months and years as food prices rise precipitously due to the sharp rise in oil prices, we may see this wasteful attitude toward food in corporate restaurants start to change. We may see a more frugal philosophy of food once more arise in the restaurant industry.
Let us just hope that it is also a more ethical and compassionate philosophy as well. The amount of food that is wasted in American restaurants could easily go towards relieving a significant portion of the hunger problem in our country, and I would like to see more restaurants get behind efforts to feed the needy by participating in programs such as America's Second Harvest and Share Our Strength. Ask the servers and managers at your favorite restaurants if they participate in food reclamation projects, and see what you can do to foster such efforts in your neighborhood. Everyone who joins in the effort to end food waste and hunger in America and does their own small share is building the momentum of a movement that is not only ecologically sound, but compassionate as well.
Author's Note: I would like to thank Jonathan Bloom, author of the blog, Wasted Food, for putting the idea for this series of posts in my head.
26 Comments
RSS feed for comments on this post.
Sorry, the comment form is closed at this time.
Powered by WordPress. Graphics by Zak Kramer.
Design update by Daniel Trout.
Entries and comments feeds.