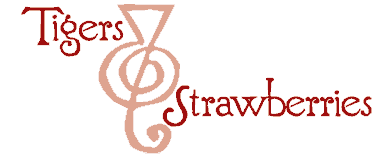 Cook Local, Eat Global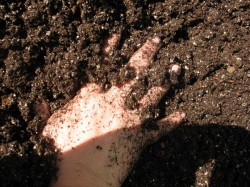 Americans need to go back to the land.
I don't mean this in a 1960's, leaving the city for a commune in the country, complete with goat milk, wheat grass and sprouted lentil loaves, kind of way.
I think we all need to get back to the land wherever we are.
We need to touch whatever bit of earth we have at our disposal, whether that means a planter on the deck, a grassy front yard, or an empty lot at the end of the block. We need to do more than touch that earth–we need to till it, plant seeds, tend them and watch them grow into food for ourselves, our families and our neighbors.
America used to be a nation of farmers, and we need to remember that and return to our roots.
Why?
Because of rising food prices, and looming threats of food shortages.
Because of lack of availability of fresh vegetables and fruits among the urban poor.
Because of soaring obesity rates, and lowered nutrition among the country's poor.
Because eating locally is good for us and the environment, and our local economy.
And because we need to remember who we are, as a nation.
Gandhi once said, "To forget how to dig the earth and to tend the soil is to forget ourselves," and he is right. As Americans have turned away from the land, as we have allowed farms to be turned into strip malls and condominiums, as we have turned away from self-reliance and embraced consumerism as a lifestyle, we have forgotten the soul of our nation. We have forgotten what once made us strong, and that was a deep connection to the earth, to our homes, to our neighbors.
We need to rebuild that connection, and in doing so, we will be better able to weather the coming economic recession, high food prices and possible food shortages which loom over our future lives.
And the thing is–gardening and growing at least some of our vegetables and fruits–can be accomplished anywhere. You don't have to have forty acres and a mule, or even one acre and a rototiller. A small urban yard will do, or a series of containers on a rooftop or balcony or a vacant lot.
Urban agriculture is finally coming back into its own in the US, after last being seen as a real movement during WWII with the "Victory Garden" campaign when rooftops and backyards were planted in cities and larger gardens were dug in the country by people from all walks of life.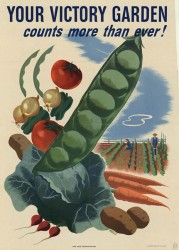 The New York Times features an article on the growing trend of urban farming in the US where individuals not only grow food for their families on vacant lots, but also grow enough vegetables to sell to their neighbors. Not only does this bring in extra cash for people in poor neighborhoods, it also brings much appreciated fresh food to people who have little choice in where to shop.
The Times reports that co-ops have been formed, CSA;s have gone urban and restaurants have taken to buying produce grown within their own cities.
Of course, none of this is new–there have always been urban farmers. What is new is the idea that urban farming in the US could help to substantially feed citizens while also boosting local income and microeconomic systems. (Cities in the UK and other countries are also embracing urban agriculture as well, but I am primarily talking about the US for now.)
For proof that city-based agricultural ventures, from backyard gardens to community gardens to full-fledged urban market farms, can produce a significant amount of food in modern times, we need to look beyond the US, however. We need to examine the current urban agricultural system of Cuba.
Cuba's successful experiment in urban agriculture started as a means to feed Cuba without relying on food imports after trade embargoes caused food shortages. Currently, urban farms occupy around 86,000 acres, and in the past few years, these farms have produced 3.4 million tons of food annually. Urban farms grow 90 percent of the fresh vegetables for the city of Havana alone.
Considering that these government-led and supported urban agriculture programs only started a few decades ago, their success is astonishing, and to me, enticing.
Just think of what Americans could do with our abundance of land, in comparison to the smaller acreage available to Cuba.
Why don't we do it then? Why don't we all start planting our own "Victory Gardens" again, and take the time to learn how to grow our own food, and take back a measure of self-reliance once more? Why don't we claim our own victories–against poverty, against processed foods, against corporate control, against our own complacency–and relearn what we have forgotten: how to dig the earth and tend the soil.
Let's join other Americans and do it, in big ways and small ways.
Let's remember ourselves.
Author's Note: Our backyard is finally being terraced this year, and the first things we will plant in it will be asparagus crowns, strawberries and a bunch of annual vegetables. The ornamentals–the flowers and shrubs, and hopefully fruit trees–will wait for next year. The food comes first.
Posted by Barbara on May 7, 2008 in Blogs and Blogging, Essays, Rants and Reflections, Fighting Hunger, Food in the News, Gardening, Life, the Universe and Everything, Local and Sustainable, With a Side of Politics | 25 Comments
25 Comments
RSS feed for comments on this post.
Sorry, the comment form is closed at this time.
Powered by WordPress. Graphics by Zak Kramer.
Design update by Daniel Trout.
Entries and comments feeds.