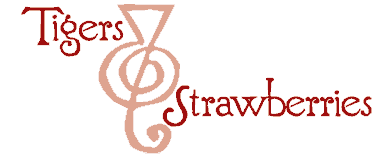 Cook Local, Eat Global
Why did I pick up 660 Curries, even though I have over thirty or so Indian cookbooks already, many of them outlining various regional cuisines?
I have to admit that I bought it because the author, Raghavan Iyer, a former chef, was named IACP (International Association Culinary Professionals) 2004 Teacher of the Year. IACP's standards are high for their award recipients, so I was pretty certain that all of the recipes would not only be well-written and tested, there would likely be a wealth of information on ingredients, techniques and the culinary cultures of India.
I was not disappointed.
What I was not expecting was the fun-loving, expansive personality that Iyer's prose depicted. While the book weighs in at 807 pages and very much looks like a textbook, this is no dry treatise on Indian food. Every chapter is opened with an essay introducing the topic at hand which sparkles with wit and charm. Reading this book provides a glimpse into exactly why Iyer won the honor of being 2004's Teacher of the Year–classes taught by him must be fun affairs, filled with lots of information, encouragement and exciting new techniques, aromas and flavors, as Iyer channels his knowledge and love of all of the foods of India in a stream of clear instruction to his students.
Let me put it this way–not only was I informed in reading this cookbook, I laughed out loud more than once. Note for example, his introduction for the recipe on page 47 for dahi chaat–crispy shells stuffed with potatoes and chickpeas:
"Here's the deal with this layered chaat: As soon as they are ready, grab one and pop it in your mouth in one fell swoop. Don't look at it, don't admire its beauty, don't take a bite from it, don't ponder what's in it, don't be afraid that it won't fit in your dainty little mouth (open wide, and in it with go). Why? Because the moment the sauces start pooling at the bottom of the poori, (which is within seconds), they will soften it and the inner wall will cave in, making for a messy experience…."
Very few cookbooks make me giggle, much less laugh. They may be filled with great instructions, amazing recipes, and exciting narratives, but seldom do they hold any comedic value.
What are the recipes in this book like?
They are an incredibly varied lot–collected from every corner of India, reflecting every regional variation. Chapters are divided into main ingredients for the curries, including appetizer curries, poultry, game & egg curries, beef, lamb & pork curries, fish & seafood curries, paneer curries, legume curries, and vegetable curries, along with chapters on contemporary (or fusion) curries, biryani curries, and curry cohorts–or other dishes to go with the curries. There is also a chapter on spice blends and pastes, and information on the basic flavor components of curries, as well as conversion charts, a glossary of ingredients and mail order sources for spices and legumes.
Just leafing through the book right after it came in the mail, I was astounded at the number of recipes that I had never seen before, and I instantly started planning meals around several truly delicious sounding curries. Even though Iyer has both meat-based and vegetarian curries in his book–the meat recipes do not outweigh the vegetable-based ones, as is the case with many cookbooks that are written with the American or British audience in mind. There are just as many vegetarian curries here as meat curries, and they all sound delectable–I can't wait to try a great many of them. (Zak quipped when he saw the book, "Oh, look–660 curries–and I bet we will be eating out of that book for the next three years!" Not that he minds–he could just tell by the way my nose sank into the book and refused to surface that I was going to be cooking a great many recipes from it.)
The way the book is put together is also physically attractive–it has 16 full-color pages of sumptuous photographs in the beginning of the book, including one for each chapter. I think that these would have been better if they had been sprinkled throughout the book, but I can also see the wisdom of grouping them together so they can be easily found. The rest of the book is set in three colors with the text in an easily read black font with titles, drop caps and sidebars in a nice-curry red orange. Each recipe title is presented in English surrounded with an orange box in a Hindi-styled English font, with a translation in Hindi beneath in smaller black letters in the same decorative, but still easily read font. Each page is edged on the outer edge with a delicate, lacy decorative border.
Look for recipes I tried out from this book and tested in the next few posts this week and next–this book is so delicious I really wanted to give my readers a taste of it right away.
4 Comments
RSS feed for comments on this post.
Sorry, the comment form is closed at this time.
Powered by WordPress. Graphics by Zak Kramer.
Design update by Daniel Trout.
Entries and comments feeds.