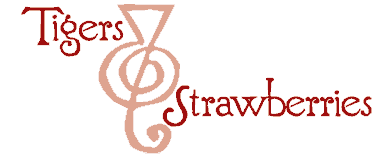 Cook Local, Eat Global
After I wrote a post in May entreating Americans to return to our roots and once again become "a nation of farmers" by growing at least part of our food on whatever spot of earth we can find to cultivate, I was amazed at how strongly my ideas seemed to resonate with readers.
Yesterday as I watered the forty basil plants, (we like basil here–a lot), dozen chili pepper plants, various assorted tomatoes and other herbs up on my deck, I reflected on how good it made me feel to know that in a few months I'd be harvesting a lot of tasty food just outside my kitchen door. In a small way, it brought me back to my childhood summers at Grandma's farm, and how wonderful it was to grow, harvest, cook, preserve and eat vegetables and fruits so fresh that they tasted of the sweet sun-warmed, rain-bathed earth itself.
Of course, I still look longingly at the huge hillside in our backyard, the one that -will- be terraced within the year, dreaming of the plenitude of food, herbs and flowers we will be growing in the future, but as I do so, I cannot help but think that not only is it beautiful to grow my own food, in the future, it will be an economical choice that will help cut down our food costs as well.
It seems that I am not the only one thinking these thoughts in the United States. Other folks have decided to grow food instead of lawns this year, and many of them cite the rising cost of food as the reason for their sudden interest in vegetable and fruit gardening.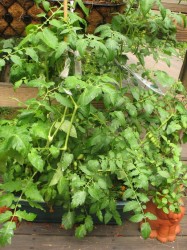 According to the New York Times, sales of vegetable and herb seeds and plants from the W. Atlee Burpee company have risen 40% in the past year–an amazingly precipitous jump that heralds a burgeoning interest in home food production that has not been seen among Americans since the 1970's. Garden centers are selling out of vegetable and fruit plants and seeds and even potted fruit trees faster than they have in past decades as many new gardeners try out their green thumbs on full-blown kitchen gardens.
In the recent past, Americans have spent most of their gardening money and time on lawns, annual flowers, perennials, vegetables, trees and shrubs, in that order. According to a poll conducted on behalf of the Garden Writers Association, this year, American gardeners' priorities have changed drastically as vegetables have jumped from fourth to second place.
To my ears, this is amazingly great news, because as far as I am concerned, anything that reconnects Americans to the source of our sustenance as well as getting them outside, moving and exercising in the fresh air and sunlight is wonderful. Gardening not only helps with grocery bills and overall health and fitness, it can also help us develop spiritually. There are so many lessons to be learned while digging in the dirt, pulling weeds and harvesting fruits, and I think that Americans will be the better for relearning these lessons.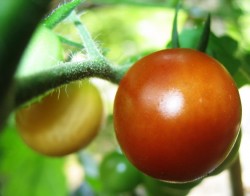 Reading the New York Times article brought a smile to my face and to my heart, and I just wanted to share it with everyone here.
And while I am at it, I wanted to share some resources for gardening how-tos and inspiration, because as I imagine that many new gardeners could use a little advice on how to grow vegetables, herbs and fruits most efficiently.
For starters, look at this new article from the LA Times about a technique that allows gardeners to get great harvests with no digging and very little watering. In drought-prone areas of the country, ideas like the ones outlined in this article can help make the difference between puny yields and a bountiful harvest.
Then, check out the supplementary website for the gardening book, Food, Not Lawns. The articles there are interesting and informative and give you an idea on what the book is about, which is a call on how to turn our lawns, which are resource-guzzling areas of essentially wasted space, into productive kitchen gardens and orchards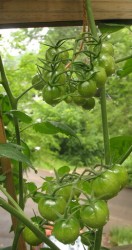 There is always The Mother Earth News, a great magazine that is chock-full of advice on gardening, frugal living, food preservation, composting, livestock husbandry, energy production, solar power and other green topics. I was first exposed to "Mother" as the publication is known by its fans back when I was a kid, because my grandparents subscribed to it and all of us learned a great deal from it. You can order their complete back issues on CD Rom from their website and I cannot think of a better resource for all things green than that.
Grandpa also introduced me to Rodale's Organic Gardening by my Grandpa who switched from conventional petrochemical agriculture to organic methods and ended up with higher yields in the long run, not to mention not having to worry about pesticides killing his grandkids if we came across them in the barn.
A book of interest to those of you who are looking to grow food for the first time would be Gardening When It Counts: Growing Food In Hard Times. I haven't gotten a copy of it yet, but I have read many glowing reviews of it, and when my copy of it comes in, I will definitely review it here.
Eliot Coleman's Four Season Harvest: Organic Vegetables from Your Home Garden All Year Long
is a manual for growing vegetables all year around through the use of inexpensive unheated hoop houses and cold frames. Coleman is a market gardener in Maine, and he sells his vegetables all through the year, and he shows how sunlight and protection from the wind are more important for growing vegetables than temperature.
Coleman also has another useful book–The New Organic Grower–which is great primer on the subject of growing vegetables organically in either a home kitchen garden or a market garden setting. It contains all sorts of useful knowledge for both beginning and advanced gardeners.
Finally, there is Edward C. Smith's The Vegetable Gardener's Bible: Discover Ed's High-Yield W-O-R-D System for All North American Gardening Regions--a very useful guide to growing vegetables in a small or large garden. I really like this book myself and have used the principles outlined in it in my garden when we lived in Pataskala to great effect.
Those are just some of the possible resources for all the new gardeners out there–can any of you suggest others?
20 Comments
RSS feed for comments on this post.
Sorry, the comment form is closed at this time.
Powered by WordPress. Graphics by Zak Kramer.
Design update by Daniel Trout.
Entries and comments feeds.