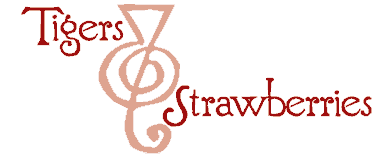 Cook Local, Eat Global
I've been busy, busy, busy.
And last week, our internet connection was down, down, down.
So, I could not post, post, post.
But then the internet came back on, and we had the busiest weekend at Salaam of the past several months, so I was tired, tired, tired. (Tired, but smiling–I live for crazy-busy nights. It's the best feeling–riding the wave, getting the food out, moving, my brain and hands moving at a blur. It's a great adrenaline rush.)
But I have news, news news.
Yes.
It is official–Hilarie and Mark, the owners of Restaurant Salaam, signed a lease on a new building, and work has begun on renovating the space to turn it into our new home. Yes, Salaam is moving, into a building which has never housed a restaurant, so we are constructing the kitchen from the ground up, to our specifications.
So, I can use what I know about how food, bus tubs, servers, cooks and everyone else should flow in and out of a kitchen to full advantage by helping Hil design the whole area. It will be quite a showpiece, very exciting, and our cooking capabilities will increase exponentially. I am not joking.
And all I wanted was a proper stove–you guys don't understand–Hilarie and I and the rest of the cooks have been putting out tons of food from a kitchen that has no stove.
We cook on a two burner hot plate.
Now, we will have all sorts of equipment to cook on, not just a stove, but a grill, ovens, a wok burner–maybe even a chef's table.
Pretty soon we will begin on menu development, and I'll need to start thinking of recipes for specials, and training our cooks to use the new equipment.
This is so exciting!
I promise to post pictures, updates and news as the project progresses, and when we have our grand re-opening, I promise to put digital cameras into several folks' hands so I can share the flavor of the event with everyone right here.
So that is why I haven't posted as much–there has been a lot going on.
(In addition, Kat is walking all the time, and I finished another quilt–I'll post pictures later, and am now quilting another one–pictures of that one this weekend!)
12 Comments
RSS feed for comments on this post.
Sorry, the comment form is closed at this time.
Powered by WordPress. Graphics by Zak Kramer.
Design update by Daniel Trout.
Entries and comments feeds.