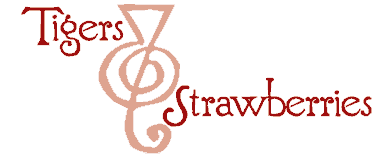 Cook Local, Eat Global
One of the big reasons people shop at farmer's markets across the country is because they want to eat fresher foods that were grown locally. They want to support local farmers and food producers and support their local economy, all while eating delicious food.
What they don't want to do is fall victim to the old bait and switch tactics that you expect out of corporations. They expect foods at farmer's markets to be what they are advertised to be. In other words, if they are paying top dollar for pasture-raised, organic grain fed chickens, they want their chickens to be pastured and fed only organic grain. And if a farmer signs an agreement with an individual market to follow the rules which state that they personally raise or produce the food that they sell, then, that farmer should only be selling what he has personally raised or produced.
The managers of New York City's Greenmarkets has taken the unusual step of suspending a local farmer from selling at their markets because he was found to be selling more meat than he could possibly be producing on his upstate farm, leading to questions over where he might be getting the balance of the meat, and how it was raised.
This is a serious issue, because one of the biggest boons that farmer's markets have brought to consumers has been creating a sense of trust in the growers and producers who sell at the market to be selling what they say they are selling, and to be producing food exactly the way they say they do. When one farmer violates that trust, it can lead to credibility issues for other farmers who sell at the market.
I haven't heard of a similar issue here in Athens, but I do remember that when the farmer's market in Charleston, West Virginia, started when I was a kid, there was no rules about the seller having to have produced, grown or made the foods that they sold at the market, which resulted in legitimate farmers competing with vendors who bought fruits and vegetables from wholesalers and sold their wares alongside the farmers. (A big tip-off that this was going on was the fact that no matter how warm the summer was, pineapples, bananas and citrus fruits quite simply do not grow in West Virginia.)
The Charleston farmer's market now has the same basic rules in place that the Greenmarkets in New York and our market here in Athens has–everything has to be grown, produced or made by the farmer/vendor in question. I think that such rules are necessary, and need to be upheld, and although I, like most everyone else, doesn't much care for someone who breaks trust, I cannot but feel somewhat sorry for the farmer in the Times article–his pool of buyers has dried up and it sounds like he is suffering from physical injuries which make it hard for him to work.
On the other hand, his situation shows what happens when one lies to consumers and they find out about it. Loyalty only lasts so long as the trust that feeds it is not found to be misplaced.
11 Comments
RSS feed for comments on this post.
Sorry, the comment form is closed at this time.
Powered by WordPress. Graphics by Zak Kramer.
Design update by Daniel Trout.
Entries and comments feeds.