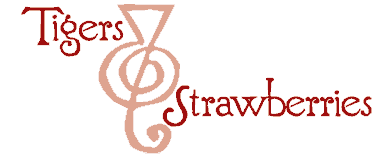 Cook Local, Eat Global
This is a post that The Food Whore could have written, and which I have avoided writing for a while because she has the "funny stories about weird restaurant patrons and catering clients" genre down to an art.
But people seem to have an endless appetite for tales on the myriad sorts of weirdness that restaurant workers are exposed to every day. I guess that Anthony Bourdain's Kitchen Confidential whetted everyone's appetites for true stories of what happens behind the kitchen door in America's restaurants, and people never seem to grow wearing with hearing of the antics that occur in and around restaurants. Many of the stories are about customers, to be certain, but the genre is not limited to the (rightfully) cranky vent-fests like you find on Waiter Rant, where we learn about the disgusting dining habits and obnoxious entitlement issues that a certain segment of the restaurant-going public feel the need to exhibit every time they sit down in a dining room.
Nor are all of the stories about the after-hours fun and frolic that kitchen staff and front-of-the-house folks get into when the cleaning is done, the lights are off and the doors are locked. As entertaining as those stories are, you don't need to read my blog to get those–Bourdain's writing on the subject is the standard–and my own experiences of the sort are not quite so fascinating that you need to hear them. (Yeah, when I was a young waitress, I drank a lot, and like the rest of the employees much of my inebriation was courtesy of alcohol filched from the restaurant's bar. And yeah, I watched a lot of folks take a lot of drugs, but I was a boring little girl and stayed clean of that. As for the sex–I do not kiss and tell, nor do I tell other people's sexual exploits. Those stories are for them to tell, and none of the stories from my wild and wicked youth are that interesting anyway.)
So, what the hell am I writing about if I am not talking about how awful some diners can be, or the freakishness of the restaurant lifestyle and how it affects the social deviants who live it. (Unlike Bourdain, I don't think that everyone who works in restaurants is terminally messed up, although I have to say he is right–a large number of us are just a little bit on the, uh, how shall I say it, odd side. Most chefs are control freaks, a lot of line cooks are line cooks because they just cannot make it in a regular 9 to 5 job for whatever reason, savory or unsavory, and a lot of bartenders, servers and front of the house folks do drink a lot–but then, if you had to put up with people snapping their fingers at you to get your attention, and verbally harassing you because the food is just not perfect, or sexually harassing you or laying their hands upon your person because they get the idea that because you serve them food, you are there to cater to their every need–if you had to deal with that, you might well drink a hell of a lot, too.)
(OK. Maybe Bourdain is right. Maybe restaurant people are all bonkers. We'd have to be to put up with the weird shit that happens to us daily.)
So, what am I talking about?
I am talking about The Pantsless Douchebag, from here on out to be known by the initials TPD.
I can hear the "What?" from here. Let me elaborate.
Here's the deal: Restaurant Salaam is located off of the main street of Athens, down a little brick alley, and you have to step down a set of stairs when you enter the door. We are literally, underground, and when you come in the door, it is like entering another world. There is the aura of some hybrid of a 1920's speakeasy and a harem straight out of the tales of Scheherazade. And since we serve primarily Middle Eastern, Moroccan and Indian food, it is only natural that in this little place that is filled with beaded curtains, gurgling fountains, jeweled pillows, mirrors and flickering candle lanterns, which is scented with the fragrance of spices from all over the world, we have a belly dancer in on Saturday nights, and sometimes, a live drummer.
Two dancers perform on alternate weeks, and both Anoushka and Leah are gorgeous and graceful, and our customers love them, as do all of the rest of the Salaam family. And I have never seen anyone in our restaurant behave in any way which could be construed as disrespectful to either of them, which is pretty remarkable, because Middle Eastern dance still has a somewhat tawdry reputation among people who do not understand that there is a big difference between it and pole dancing.
In case any readers don't know this, I am going to state it up front: belly dancers are not sex workers. They are not exotic dancers. They do not take off their clothes as a regular part of their performances. As sexy as Middle Eastern dance is, and as gorgeous as the dancers are, it did not originate as a dance to titillate or excite male viewers. It began as a dance imitating the throes that women go through in childbirth, and originally, it was done by women for other women. And yes, it is a dance that embraces women's sexual nature, but that doesn't mean that it is also not art, nor does it mean that there is anything shameful about the dancers who master it.
So, now that I have given you more background on belly dance than you ever thought you'd need, let me tell you about Mr. TPD–remember him?
This past Saturday, it was quiet. Very quiet. Apparently, everyone who was going to eat out that weekend had gone out the night before, and the kitchen staff at Salaam were dying of boredom, and eating bits and pieces of everything in order to pass the time. The dining room staff was equally sad, and when Leah, and my friend Dan, who has been drumming for our dancers off and on for a few weeks, showed up, they were confronted by a nearly empty dining room.
And when Leah danced, even with Dan drumming, she was greeted by a vast round of indifference. (And for a group of people to be indifferent to Leah is amazing to me–she generally has no trouble getting people to pay attention to her.) There was a dance professor from OU who was nice to Leah, and who watched attentively and tipped her well (we put out a tip jar for the dancers on our counter and most of the time they do very well with tips from our customers), but other than that, it was just deadly dull.
I was back in the kitchen when this happened, but apparently, Leah said she used to dance out on the sidewalk at the end of the alley in order to bring in customers, so she and Dan went out to see if they could literally drum up business.
And it seemed to work–two small parties (a two top and a three top) came in, and all was well.
But even as we sent out the appetizers for these tables, I had a bad feeling. A disturbance in the force, I guess you could say. So, I walked out and asked where Leah and Dan were, and was told by Kim that they were outside.
And I just knew I had to go out and check on them.
Just as I walked outside, I saw the door to the bar across the street open, and an entire gaggle of drunk young men staggered out and commenced to goggle and catcall at Leah.
One came across the street as I stepped out of the shadows of the alley and stood at Dan's shoulder, waiting. This guy danced with Leah, but stayed well out of her personal space. He lifted his shirt and did belly rolls in imitation of her, and even managed a hip roll or two. Sure, he had to show off his nipples, but he was basically just having fun, and didn't worry Leah or anyone else in the slightest.
But, then, another one started wriggling his way across the street. I noticed instantly that he was barefoot, and glanced down at my Dansko clogs, and filed away that information for possible future use in the back of my brain while I watched him warily.
Unlike the first guy, this one was all up in Leah's stuff. He, too, raised his shirt, and writhed rather incompetently, while saying such sweet nothings as, "Get wild, baby, get wild, yeah!" Leah kept darting away, while still dancing, and I kept my eye on the other seven guys who were still across the street, watching and calling out encouragement to TPD who kept circling Leah, getting closer and closer. Dan kept playing, although, as he said later, he was ready to whack the guy with his aluminum doumbek if need be.
I stepped closer, just as TPD dropped his pants, and shimmied his hips right up against Leah, all but humping her. Lucky for him, he was both wearing boxers and he did not even brush up against Leah (but that is because she moves fast), because if either of these conditions had not been met, he would have learned to his detriment how fast the Chef in Black can move, and how nasty she can be to drunken assholes who think it is their right to put their hands on a woman without her permission.
At that point, Leah stopped dancing and Dan stopped drumming, and she turned on her heel and walked quickly back to the restaurant, Dan right behind her. As he passed me, I muttered to him, "Get Leah out, I'll deal with these guys."
TPD and his more sober friend tried to follow Leah and Dan, but I was between them. He kept calling after Leah, "What do I need to do, baby, what did I do wrong, hey, what happened, I thought you were getting wild!" His friend, the first dancer, the one who had a sense of personal space and decency, said, "Man, I can't believe you dropped your drawers," as he picked up said drawers and stalked after him, shaking his head.
I stayed between the two of them and the door, and would not let TPD in the restaurant, even as he tried to follow Leah.
"Can I go in?" he pleaded, "What do I have to do to see more–buy some french fries? Pizza?"
"We have neither," I answered, as I sized up my possible opponent. I decided quickly that a bare foot crushed under my Dansko clog was my first move, in the case TPD tried to move past me and go into the restaurant. If that did not stop him, I figured an elbow to the undefended gut would make him bend over, putting his chin in line with my knee. (Yes, I have had martial arts training, along with lessons in the quick and dirty art of street fighting.)
TPD did try to get past me to open the door, but I was too fast and kept getting in his way, and I kept him talking. "What do I need to do? I want tog et wild."
"What you need to do is put on your pants and leave," I answered calmly, never letting on that his foot was in danger of being broken if he so much as laid one finger on me or that door.
"But I want to see more–do you guys get crazy in there?"
I sighed. "She isn't a stripper. She is a dancer, but she doesn't take off her clothes. Not now, not ever, and not in my restaurant. Now, please, put on your pants and go about your business somewhere else."
He looked crestfallen, and then I realized that he was likely not going to be touching me or the door anytime soon, so I relaxed a notch. His friend kept telling him, "Would you just put your damned pants on–the lady doesn't want to see your drawers, now take them and put them on, dumbass."
TPD looked at me pitifully and said, "Can I step in so I can put on my pants?"
I gave him a glare and said, "You took them off on the street, and so as far as I am concerned, you should be able to put them back on in the street, but I will be nice this once."
I backed into the restaurant, let him duck in, and blocked the stairway. (Leah saw him come in, and got a bit freaked that he was coming after her. My quick thinking daughter/line cook, Morganna, grabbed Leah and hustled her to the back, and said, "You disappear–let Mom deal with him. She won't let him touch you–trust me.)
He struggled to put on his pants–apparently they come off easier than they go on, and said, "I thought she was getting wild, I'm sorry, I didn't oh, I, uh, can I come in for dinner?"
I looked down at his bare feet and still pantsless self and said drily, "Not without pants or shoes, you cannot come in and eat dinner. We have standards here."
He finally got his pants up and before he could step forward, I did, and essentially, got him to back right back out the door into the alley. "Can I please come in?" he asked. "No," I said. "You don't have any shoes, and you don't even know where your shoes are, so why don't you just run along now and find something else to do with yourself."
He did finally shuffle off, finally, but his friend stayed behind and apologized for TPD.
It turns out that his friend is a hotel and hospitality major, and had heard how good our food was and had been meaning to come in and eat, but hadn;t yet. When he found out that I made Thai food, particularly on weekends, he asked if he could bring in his buddies with some Thai beer and eat, and I said, "So long as they keep their pants on and their hands to themselves, you are all welcome. But if they lose any clothes or touch one our dancers or servers or are verbally abusive, I and my kitchen crew will come out and ask you to leave, and if you don't leave for us, the police will come and take you out. Do you understand?"
He smiled, and said, "Yes, Chef. I promise that if I bring my boys in they'll act like they've got manners."
We shook hands, and I said, "I'll hold you to that promise."
He nodded, smiled and went on his way, hopefully to catch up to TPD and teach him a little lesson in how to act.
So, see–these are the kinds of things that make chefs want to go postal.
Now, I can laugh about it–OK, I could laugh about it right afterwards. We all could. Galen, one of my line cooks, shook his head upon hearing the tale and said, "He must have thought it was a strip club. But, shit, he must never have been in a strip club, because if you drop your pants in one, the bouncers are on you so fast you're on the curb before you can even think of touching your underwear."
Leah was glad I had come out so if there needed to be a forceful demonstration that TPD wasn't allowed to touch her, that it didn't have to be her who landed the blow–she glanced down at her sparkly halter top, bangly belt and swirly skirt and said, "It would really suck to have to get in a brawl dressed like this–and then be in the front page of the newspaper with some drunk guy knocked out at my feet."
Yeah. And you don't want to get arrested in a belly dance outfit, either.
So, I told her to leave the forceful explanations of proper behavior to Chef Vader. (That is one of my nicknames in the kitchen, bestowed because I wear all black and sometimes have a rather–forceful tone when I am working. Chefs are control freaks. Remember that.) And it comes from my uncanny intuition of knowing when something is awry, too, as illustrated in this experience.
There are other stories to tell, but I will leave them for another time–I guess I could write a series and call it "The Misadventures of Chef Vader," or something.
That is, if you want to hear them…
19 Comments
RSS feed for comments on this post.
Sorry, the comment form is closed at this time.
Powered by WordPress. Graphics by Zak Kramer.
Design update by Daniel Trout.
Entries and comments feeds.