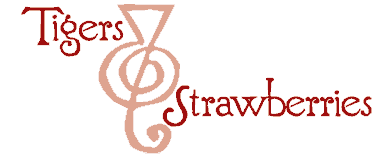 Cook Local, Eat Global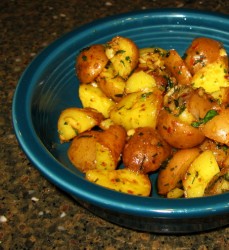 October 2008 is when the fourth annual Eat Local Challenge is taking place, and I signed up.
I felt kind of silly signing up, since I eat locally all the time anyway, but when I thought about it, it does make sense to participate.
Taking part in this challenge gives me incentive to remember to write about shopping for, growing, cooking and eating local foods. Living in Athens, Ohio, it is sometimes really easy to take our local bounty for granted, because we have such a vibrant local food community that is thriving and growing with each passing month.
But as vibrant as this local food movement is here in Athens, it is wrong for me to take it for granted. With the economy the way it is, I must remember how hard it is to start a local small business, especially a food business and it is harder still to keep it afloat. So now more than ever, it is important to not only eat local food and support local communities, it is important to talk about it, and spread the word to others so that people can get inspired to go out and make local food happen in their own areas.
Another thing that will be interesting about this eat local challenge is that Zak, Kat and I will be away for ten days, starting this Friday, visiting Zak's parents up in New Hampshire. So, I will have lots of opportunities to try out local food in a place that is NOT Athens, Ohio. Karl and Tessa try very hard to eat local foods, but the growing season in New Hampshire is short, so it is really challenging there in ways that is not really the case here in Appalachian Ohio. I mean, Athens has a year-round farmer's market, which is not the case in their little corner of New Hampshire.
So, it will be a fascinating experiment, to say the least.
Anyway, if any of my readers are interested in signing up to take part in the 2008 Eat Local Challenge, they can go visit the Eat Local Challenge blog and sign up, joining thousands of other folks who are trying to eat as locally as possible.
Now, here are my parameters for this year's challenge:
My definition of local will include foods grown or produced in Ohio (except when I am visiting New Hampshire–then I will strive to eat foods grown or produced in New Hampshire.) I will also strive when eating out to eat at locally owned, independent restaurants, and will try and feature them in my blog, especially the ones that use locally grown produce and other local foods.
My exemptions are simple–if it cannot be grown in Ohio, then I claim it. Eating locally is not about depriving yourself of coffee, tea, sesame oil, spices, chocolate or soy sauce. It is about incorporating as many local foods as possible into your diet. This often winds up being healthier, because most local foods are either whole foods or are minimally processed, so it forces us to get back in the kitchen and cook.
If there is anything that is eschewed by the eat local movement, it isn't spices, chocolate or coffee, it is fast food and industrially processed foods.
My goal for this month is to highlight local foods in my blog, and to talk about how I am working to preserve local foods for the winter, which is not only an interesting topic in the first place, but it is also passing on practical knowledge to others as well.
9 Comments
RSS feed for comments on this post.
Sorry, the comment form is closed at this time.
Powered by WordPress. Graphics by Zak Kramer.
Design update by Daniel Trout.
Entries and comments feeds.