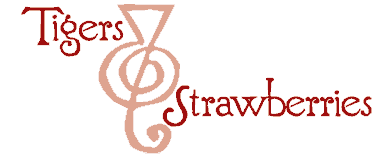 Cook Local, Eat Global
I have been crying, off and on for five days.
Out of anxiety, trepidation, exhaustion, joy and pride, for nearly the past week, tears will clog my throat and dim my vision at odd moments. A song, a word, a face, a thought–all of these will inspire the overwhelming flow of emotions welling up in my eyes. My voice is hesitant, shaky, a croaking whisper, because a part of me is so certain that this is all a dream, and that I will awaken to the world as it was before, the world where I was ashamed of what my beloved Republic had become, where I feared for the future of my daughters.
The world changed on Tuesday, and we Americans were all part of it. Hope triumphed over fear, love over hate, unity over division and the future over the past. And we were all a part of it.
No, this post isn't about food, but it is important, because it explains why I couldn't write about food for about a month.
These past weeks, I have been working to elect a leader I truly believe can help turn our country around,a leader who I believe will be as good for the world as he is for the United States. He is someone who thinks as I do, someone who, well, thinks–and very clearly, deeply and sensibly at that.
And every time I thought to sit and write a post, I couldn't manage it. I didn't want to write about food. I wanted to write about politics–and while this -is- my blog, I also know that my readers are a very diverse lot, especially politically, and they come here to read about food, not politics, religion, and social issues. So, I just censored myself and kept my thoughts in my own head, or talked about them to my friends and family, and to the people I contacted during the campaign.
The upshot of all of this is although I am relieved and overjoyed at the outcome of the election, I know that the work is not done. I have been inspired to become more politically active, not less, and so while I will be continuing to write about food here, I may also start another blog where I can write about the other topics which make my heart soar and where my gift for cogent thought and clear writing are put to good use. I will link to it here, but will keep the two blogs pretty well separate.
Thank you all for your patience and concern as I held myself incommunicado for a long stretch of time. I have been reading comments and will return to my usual practice of answering them, answering emails and writing posts soon. Probably after this weekend, which is Parents' Weekend here at Ohio University, which means the restaurant will be a madhouse. (In a good way, of course, but it will be crowded and crazy.)
44 Comments
RSS feed for comments on this post.
Sorry, the comment form is closed at this time.
Powered by WordPress. Graphics by Zak Kramer.
Design update by Daniel Trout.
Entries and comments feeds.