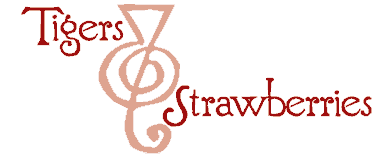 Cook Local, Eat Global
Grist, the online environmental magazine, asked a bunch of leaders in the sustainable agriculture and food movement to imagine that they somehow managed to share an elevator with President-Elect Barack Obama. While riding together, each person has one minute of Obama's undivided attention in which to present their ideas involving food and farming.
What would they say?
In the article, "Going Up, Part 4," Grist started the ball rolling by asking Michael Pollan, author of the well-received essay, The Farmer in Chief, and then moved on to a plethora of passionate authors, activists, farmers and educators, all of whom had great ideas to pitch to the incoming President.
Of course, this got me to thinking–what would I say?
I think that I might mention that while most Americans live an urban lifestyle that is far removed from the toil and work of producing food, our historical roots are sunk deep into the soil–at one time, most of us were farmers, and not that very long ago–as recent as World War II, many Americans grew some portion of our own food.
In this failing economy, with jobless rates rising higher than in previous decades, with the banking system on shaky footing and fuel prices fluctuating up and down, we may need to return to our agricultural roots, not just because it is good for the environment, but because we will need to in order to survive.
I would suggest that federal support for urban community gardens and farms could help the urban poor produce some of their own fresh food, and perhaps a program of tax credits for suburban and small town families who turn some or all of their yards to food production would encourage the middle class to not only produce some of their own food as well. Educational programs to help non-gardeners learn the skills needed to grow food, such as the current County Extension Agencies could be expanded so that there was more community outreach and involvement, as well as tying the Extension offices to public school Edible Schoolyard programs across the country.
Americans really want to roll up our sleeves and do something to help make our country great again, and these sorts of self-help programs will get people moving in a positive direction again, as well as providing good, fresh food to people who may otherwise have no access to it at all.
Now, for the record, if John McCain had won the election, I would say the same things to him–my thoughts on this issue are not partisan–I'd think like this no matter what.
So now I want to know–what would YOU say?
15 Comments
RSS feed for comments on this post.
Sorry, the comment form is closed at this time.
Powered by WordPress. Graphics by Zak Kramer.
Design update by Daniel Trout.
Entries and comments feeds.