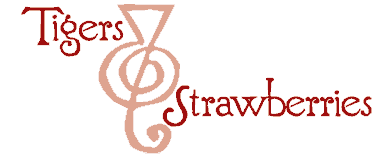 Cook Local, Eat Global
Fear not.
Morganna's ultrasound, like her CT scan, turned out perfectly normal. Her white cell count is still not elevated, and her pain is gone, as is her general malaise and nausea.
She is, in a word, fine.
When the ER doctor suggested it was a virus, I was skeptical, but Morganna's regular doctor said there was a virus that almost exactly mimicked appendicitis, and it could be that she had it. There had been cases of it reported at the hospital and in his practice, so it was a possibility.
It looks like that is the case, because Sunday night. Zak started showing symptoms–the exact same ones Morganna did. He is okay now–for whatever reason, it seems to be cycling through him faster than it did with her.
And–last night, both Kat and I started having stomach pains. Neither of ours stayed in the lower right quadrant of the abdomen, and since appendixes do not go traveling around the body cavity, I am pretty sure it is just this weirdo virus.
I just wish I could remember the name of it. No one has a fever, but is is really painful. It feels like it felt when I had two duodenal ulcers about twelve years ago, but it flares up with pain more intense than that.
Weird.
At least it seems to go away semi-quickly.
8 Comments
RSS feed for comments on this post.
Sorry, the comment form is closed at this time.
Powered by WordPress. Graphics by Zak Kramer.
Design update by Daniel Trout.
Entries and comments feeds.