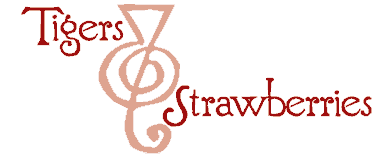 Cook Local, Eat Global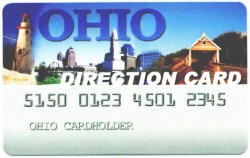 The recession is deepening, and as more and more people lose their jobs, demand for social services, especially food stamps, is rising.
All across the country, families, including those with small children and infants, are going hungry.
And the stimulus package, which every Republican in the House of Representatives, refused to vote for, allocates 30 percent of its total spending on expanding programs that directly help the unemployed, the hungry and families in need.
Bill O'Reilly claims that this spending will not help the United States Economy recover.

In the January 28th edition of The O'Reilly Factor, O'Reilly claimed, ""increased food stamps have nothing to do with stimulating the economy." Earlier on his radio show, he said similarly that increasing food stamp benefits would do absolutely nothing to stimulate the economy.
That is so easy for a well-fed and well-paid employed pundit to say, especially since he doesn't bother to check in with experts in the field of economics to see if his opinions might hold some validity.
Because the fact is, he is not just obnoxious and hateful in this opinion, and uncaring toward the plight of his fellow Americans, he is just plain WRONG.
Economists such as Douglas W. Elmendorf, who is the director of the bi-partisan Congressional Budget Office, stated in testimony before Congress on January 27th–the day before Bill O'Reilly once again stuck his big, fat, well-fed foot in his mouth–Transfers to persons (for example, unemployment insurance and nutrition assistance) would also have a significant impact on GDP. Because a large amount of such spending can occur quickly, transfers would have a significant impact on GDP by early 2010. Transfers also include refundable tax credits, which have an impact similar to that of a temporary tax cut."
So, uh, who are you going to believe? O'Reilly, or a real, live economic expert?
If you don't want to listen to one economist, how about listening to two–including a bona fide fiscal conservative?
Mark Zandi of Moody's Economy.Com told Congressional leaders that the fastest and most cost-effective form of government spending to jumpstart the economy was "extending unemployment insurance benefits, expanding the food stamp program and increasing aid to hard-pressed state and local governments."
So, what gives with the Republican claims that foodstamp programs don't stimulate the economy?
I mean, think about it–if people are using food stamps, they are buying FOOD. And if they are buying food using food stamps, then whatever other money they have can be spent on OTHER GOODS. I mean, mind you I am quoting two leading economists in the US who have come to these conclusions, but the truth is it doesn't take a degree to figure that out.
If people are buying food and other goods, that creates more demand for goods, which stimulates the economy by putting people to work. Supermarkets, purveyors of other consumer goods, trucking companies, wholesalers, farmers, and factories all then have a reason to retain and pay employees–because their is a demand for their goods and services.
So, why exactly do Republicans object to food stamps?
I'm not really sure.
36 Comments
RSS feed for comments on this post.
Sorry, the comment form is closed at this time.
Powered by WordPress. Graphics by Zak Kramer.
Design update by Daniel Trout.
Entries and comments feeds.