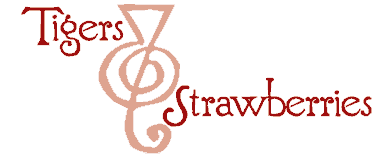 Cook Local, Eat Global
I haven't written for a while because of a really awful experience our family had this weekend.
We had taken Kat to the indoor play place at the mall, and we had met our friend, Kendra, her college-aged niece and Kendra's daughter, who is six months younger than Kat, there. There was also a dad and his three year old son there, and the kids were playing and all was well.
And then this creepy guy came up–he stayed away from the entrance to the play place, but hovered near the barricade that keeps the kids in.
And he was staring at the kids.
At Kat in particular.
All of us adults felt the bad vibe coming from this creep immediately, and we were staring at him, and my mind started working furiously, because he looked familiar. I had seen his face before.
He followed Kat's movements, like a dog stalking a rabbit, and the look on his face–oh, my God–anyone who can look at a baby like that should not be allowed out around anyone.
He finally noticed that we were all staring at him and looked up and then turned and went into a store nearby. Mind you, this mall is nearly always deserted–it is struggling to stay in business–so he really had no chance to steal a kid away. Nor did he approach the entrance to the play place–if he had one of us, or more likely, all of us, would have confronted him directly.
But as he walked away, I finally remembered where I had seen his face–on the cover of The OU Post–the student newspaper. They had run a story just that Thursday on how a number of registered sex offenders in the county were living too close to elementary schools and the county prosecutor was forcing them to move.
He was one of them.
I told everyone who he was and that we had to leave.
So, we went home, and I picked up the paper–it was still on my desk, and there he was. I showed the lineup of photos to every other adult and they all picked the same guy as the creep.
So, I called the police, and made a report–and the officer who answered the phone promised to send a car right away, and to look up the man's terms of parole, which he may have just violated by approaching a playground.
So, I felt better, but not by much.
You see, I am a survivor of sexual abuse, and this just triggered so many bad feelings, that I haven't wanted to write. If you add this to the fact that someone else in town is being obsessed with me in a–well, let's face it–mentally ill way, and I just have had a hard several days.
That's why I haven't written. I can barely eat, much less think about food.
Practically speaking, though, we are going to get some new doors for our home, and have a security system put in. And, we are going to put in security lights–we live in a wooded area back from the street which is a dark street anyway.
And, we are finally going to get another dog. I just know I will sleep better with a dog in the house, and I think it is important for Kat to grow up a dog–kids and dogs go together. And this one will be trained by the best trainers we have in the county, one of whom used to be the head of the local police's K-9 division.
So that is where my head is right now. Not in a good place.
Thanks for being so understanding.
48 Comments
RSS feed for comments on this post.
Sorry, the comment form is closed at this time.
Powered by WordPress. Graphics by Zak Kramer.
Design update by Daniel Trout.
Entries and comments feeds.