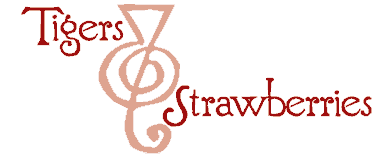 Cook Local, Eat Global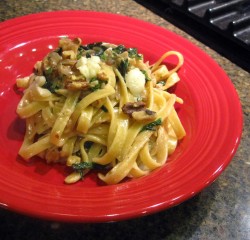 Pasta is one of the best ways to introduce omnivores to vegetarian dishes that, in the immortal words of my friend Kendra, "don't suck."
The truth is, there is no reason in the world that vegetarian cuisine should suck any more than non-vegetarian cuisines. Delicious is delicious, and as far as I am concerned, plant-based foods can be just as delectable as meat-based foods.
When you add eggs, honey and dairy products to the plant-based foods, you are heading toward culinary Nirvana.
Now, don't get me wrong–there are some delicious vegan cuisines in the world. Some of the Indian traditional diets are vegan and most Buddhist Chinese and Japanese cuisines are completely vegan, and every dish I have tasted from those traditions are amazingly splendid and filled with flavor.
But, I have to admit that I love eggs, especially when they come from free-range hens, and cheese in nearly every one of its forms, has been my favorite food since I could toddle along and show a preference. I love me some cheese.
And honey–oh–I like it way better than cane sugar because its flavor is the essence of sunlight.
Okay, enough blathering about my thoughts on vegetarian cuisine, and on to the luxuriously decadent vegetarian pasta which I want you all to try–that is, unless you are allergic to tree nuts. In that case, skip this one.
The inspiration for this recipe came from a dish that another Babara made years and years ago at Seven Sauces, a restaurant that used to be "The" place to eat in Athens. The chef and founder, a dear lady named Barbara, (her son was one of my line cooks at Salaam–and a damned good one, too) used to make a delicious vegetarian pasta dish that included gorgonzola, broccoli, garlic and toasted walnuts, all tossed with fettuccine in a light cream sauce.
That was my favorite dish, and I ate it just about every time I went there, which was a lot back in those years. I just loved it and could never get enough of it–in fact, on the night of my and Zak's wedding rehearsal dinner, which was held at Seven Sauces, I ordered it, but to my dismay, I was too nervous to do more than pick at it.
So, that dish has been in my memory for years. And now that Seven Sauces is no more, and the dear chef has gone to greener pastures years before, I decided I should just haul off and cook my own version of it.
So that is what I did, but of course, I made a few modifications myself. Which is what I always do, as everyone knows.
First of all, I substituted rapini for the broccoli. It has a similar flavor, but a texture and shape that is much more amenable to getting twirled up on the fork with the fettuccine–no "stabby-stabby, twirly-twirly maneuvers" are necessary to eat it. (You know–stab the broccoli floret, then twirl the pasta, then eat.)
With the rapini, all you have to do is go twirly-twirly with the fork, and voila–a bite of pasta with greens come together in one wonderful mouthful.
I also added caramelized onions and a bit of sherry because to my way of thinking, everything tastes better with caramelized onions and sherry. Well, nearly anything.
And, I put a tiny bit of Aleppo pepper in it, but you could be like the original Barbara and use lots of cracked black peppercorns instead–because frankly, if I could without fear of allergic reaction–I would.
What is crucial to this dish, however, is the cheese. Get the nicest gorgonzola you can afford–or failing that, get whatever good blue cheese you can get. You only need about three ounces of it, and the rest of the ingredients aren't that expensive, so splurge a little. It is really worth it to use the best ingredients you can in a pasta dish this simple.
Now, if you cannot eat blue-veined cheeses because you are allergic to blue-green molds, well, then–I am sad for you, because I know how you feel. If that is the case, use a ripened cheese, like a brie or Camembert. It won't taste the same, but it will still be very, very good. Just remove the rind from it–I don't like the lumps it leaves in the sauce.
One more thing–this is a very rich dish. You don't need to eat much of it to feel satisfied. Just a small bowl of it is enough to satiate even the greatest of appetites. To cut the richness, you can serve it with a green leafy salad with a light balsamic vinaigrette dressing.
Morganna tasted it and said it would be better with prosciutto, but I disagree. First of all, it would defeat the purpose of eating a vegetarian meal, and secondly, and more importantly, I think it would make it far too rich. She argued that it was already rich and I should just throw down and be like Mario Batali and just own the richness and take it over the top, but no–I think I will leave it as it is. Maybe some wild mushrooms next time, but no prosciutto.
Anyway, here is how to make it–sans prosciutto.
Fettuccine with Rapini, Walnuts and Gorgonzola
Ingredients:
1 cup shelled English walnut pieces
3 tablespoons olive oil
2 cups thinly sliced onions
1 teaspoon salt
4 cloves garlic, peeled and minced
1/2 teaspoon Aleppo pepper flakes or freshly ground black pepper to taste
4 cups rapini, washed well and dried, then thinly cut in ribbons or small chunks, excluding the larger stalks
1/3 cup dry sherry
1/2 cup heavy cream
3 ounces gorgonzola cheese, crumbled
salt to taste
1 pound fettuccine, cooked al dente and drained
Method:
Warm a wide, deep, heavy-bottomed pan over medium flame for a minute or two. Add the walnut pieces and toast, stirring, until the nuts darken slightly and begin to smell brown and good. Remove from the pan and allow to cool. Reserve 1/3 of the nut pieces, and chop the rest until they are fine, but not powdery.
Wipe the pan you used to toast the walnuts out and use to cook the rest of the sauce. Add the olive oil and heat over a medium flame for a minute, then add the onions. Spread them into a near-single layer and sprinkle with salt, then cook, stirring, until they turn medium golden brown.
Sprinkle in the garlic, pepper flakes, or black pepper, and the finely chopped walnut pieces, and cook, stirring, until the garlic is fragrant and golden. Add the rapini, and cook, stirring, until the leaves wilt and give up some of their moisture.
Add the sherry, and stir, allowing the alcohol to boil away. Add the cream, and cook, stirring until the cream boils. Add 2/3 of the cheese, stirring until it is combined with the sauce.
Taste for salt and adjust seasoning as needed. Add the freshly cooked, drained fettuccine to the pan, turn off the heat, and toss to coat the pasta. (Here is an important tip–if you cannot get the timing of having the sauce and the pasta ready at the same moment, cook the sauce first, then turn off the heat or turn it down to way-down-granny-low, while the pasta cooks. The pasta cannot wait for the sauce–it will get all gummy and cold and nasty if it waits, whereas the pasta sauce will be fine. You may lose the fresh green color of the rapini if you cook it too long, but it won't ruin the texture and overall flavor of the dish.)
Twirl into bowls, and sprinkle with the reserved nuts and crumbled gorgonzola bits.
This makes enough to serve four to six adults, depending on their appetites and whether or not you serve salad with it.
4 Comments
RSS feed for comments on this post.
Sorry, the comment form is closed at this time.
Powered by WordPress. Graphics by Zak Kramer.
Design update by Daniel Trout.
Entries and comments feeds.