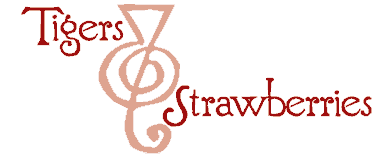 Cook Local, Eat Global
Summertime is the time for reading.
Well, in truth, every season is the time for reading.
In the summer, you can lounge by the pool or loll on a blanket on the beach and devour a good book from behind movie-star sunglasses. Or, you can be like me as a kid, and climb up in a tree and park yourself against a good sturdy branch like a lioness sleeping off a gazelle feast and instead of snoozing, devour books that you hoisted up the tree with a basket-pulley system.
But winter is perfect for reading, too. Long, cold, snowy nights are perfect for curling up on the couch, with a mug of hot mulled cider, wrapped in a soft old quilt, engulfed in a book.
Spring is good, too–you can listen to the patter of gentle spring rain on the windowpane while a book takes your mind on journeys your body likely never will experience.
And then there is autumn–a nice cool crisp morning when the sky is brilliant cerulean and the leaves are a blaze of russet, gold and orange is perfect for sitting on the porch with a cup of coffee and a book to read while listening to the calls of blue jays and mockingbirds.
Of course, all of these idyllic images rely upon the reader having enough time to actually sit down and read–something that I find myself lacking a bit these days, but dammit–I really do intend to read this pile of books.
So, what is in my summer-reading pile?
The titles of interest to foodies (I admit to also having a few psychology texts, parenting tomes, quilting books and books of Fortean interest in my pile, but I am sparing my readers from having to hear about them) are as follows:
Shark's Fin and Sichuan Pepper: A Sweet-Sour Memoir of Eating in China by Fuschia Dunlop. The truth is, I have had this book forever. Ever since it came out in hardcover, and I have tried to finish it about three times now. (That's why it is sans dustcover in the photo–Kat long since denuded the book and destroyed the fragile paper, which is a shame because the cover image of the author drinking soup is quite fetching.) And my statement that I have tried to read it three times is really unfair, because it makes it sound like the book is boring, which it most certainly isn't. Dunlop, the author of two of my favorite Chinese cookbooks ever, is a great writer, and her remembrances of living, working and learning cookery in China are filled with the flavors, sounds and colors of that unfamiliar, but fascinating world. The reasons I haven't finished it have more to do with me and my lack of focus than they do with Dunlop and her storytelling ability. This time, I swear I will finish it, for real, and then write a right and proper review of it here.
My China: A Feast For All The Senses by Kylie Kwong Yeah, I've had this book forever, too. It is a gorgeous, oversized coffee-table tome of a cookbook, and is filled with photographs conveying the sights, sounds and flavors of China as seen through the eyes of Australian chef and restaurateur Kylie Kwong. I have drooled over the pictures and scanned the text, but have I read it or cooked from it? No. A situation I am bound and determined to remedy.
Serve The People: A Stir Fried Journey Through China by Jen Lin-Liu Yes, this is another memoir/travelogue/eatalogue of an individual who goes through China, seeing it through the eyes and stomachs of her people. Do we detect a theme in Barbara's reading for this season? I think that we do. Right now you must be thinking that I have a one track mind, but that just is not so. As I noted before, I am also reading about child-rearing, quilting and Bigfoot, so you cannot say that I just want to read about other people traveling to China and eating their fool heads off and writing about it and am living vicariously through them. I resemble that comment, thank you very much. No, seriously, this looks like a fun read from a Chinese-American journalist, born of Taiwanese parents who spends years living and working in Beijing and Shanghai, and while there finds a love for Chinese food and culture. What's not to like, really?
Chop Suey: A Cultural History of Chinese Food in the United States by Andrew Coe This book just came out, but it looks good to me. It is so new that there are no customer reviews for it on Amazon, so I have to admit I bought it just because I have read Coe's writing in Gastronomica and liked his writing style. That, and I am fascinated with the subject matter, which will most likely include the development of the Chinese restaurant as a mainstay of American food culture–a story which I find endlessly fascinating, in large part because I have spent plenty of time eating and working at such establishments.
The Food and Cooking of South China by Terry Tan I just got this book yesterday, and boy is it a keeper! The photographs are enticing to say the least and there are recipes for delicacies I have never heard of before–including pork and nut dumplings–how can that be bad–and steamed chicken with ginger wine. Again, how can this be bad? Look for a full review with recipe presentations later in this month or next for this book–it is definitely a keeper.
So, there is my foodie reading for the summer.
What books are in your stack of foodie reading for this season? I need to know so I can add even more books to my pile!
18 Comments
RSS feed for comments on this post.
Sorry, the comment form is closed at this time.
Powered by WordPress. Graphics by Zak Kramer.
Design update by Daniel Trout.
Entries and comments feeds.