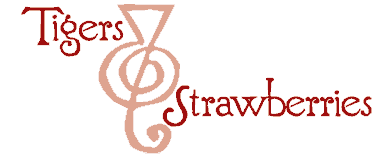 Cook Local, Eat Global
OK, that is a sensationalist headline. I'm sure Lou Dobbs, the controversial CNN commentator who doesn't much care for illegal immigrants doesn't actually hate vegetables.
A more accurate headline would be, "Why Does Lou Dobbs See a Conspiracy In The Lunch Trays of The Baltimore City School System?"
But it just isn't as catchy, so I'll stick with the original.
What the heck am I talking about here, I am sure some of you are wondering.
It's like this: The Baltimore City School System has instituted a Meatless Mondays policy and, even though CNN could not find any parents in Baltimore who were against having their kids eat more vegetables and fruits during school, the whole thing is obviously a conspiracy to turn kids into socialist vegan heathens or something.
Never mind that the whole idea came about as a way to promote healthier eating habits among children. Never mind that having kids eat more vegetables might do something to curb the epidemic of childhood obesity that is supposedly running rampant in our country. Oh, and don't notice that vegetarian chili and grilled cheese sandwiches are cheaper than even the crap-quality meat that is scraped off of the meatpacking companies floors and is sold to school systems. Yeah, and never mind that our country is deep in a recession and nearly every school system in the US is strapped for cash.
Dobbs ignores all of these inconvenient facts and decides that the school system is pushing a political agenda just because PETA gave them one of their Proggy Awards for being the most progressive school system in the country because of their Meatless Monday policy.
I don't know if you know this, Mr. Dobbs, but blaming the recipient of an award for having a political agenda just because the organization giving the award does have an agenda, is pretty twisted and screwed up logic. Yes, PETA has an a very definite agenda, but just because they recognize the Baltimore school system for being progressive does not mean that the aforementioned school system has the same agenda.
Watch the clip and then tell me the reporting isn't slanted and bizarre:
I love the little banner on the bottom that reads, "The Food Police?" while the Baltimore school officials are on the screen. That is so–slanted.
And who does CNN get to talk about how it is a bad idea for any school system to do this?
A spokesperson for the American Meat Institute, a trade organization of meat packers and processors. Is this an unbiased source? Um, no. And did you notice that the reporter also was careful to point out that the spokesperson was also is a mother of two children? Why is this mentioned? Does CNN regularly tell us how many kids every spokesperson they have on their shows is blessed with? No.
No, they mentioned that mother of two children bit so as to make the viewer think that this woman is speaking more as a concerned mother than as a paid shill for the meat packing industry, an industry, which, by the way, keeps selling meat tainted with E. coli to the public, including to schools. You know, the very same industry that lobbies against tighter food safety regulations and more mandated health inspections.
You know, those trustworthy creeps.
And what does this paragon of unbiased information have to tell us? What does she say?
She points out at the end of her statement that 75 percent of American schoolchildren are deficient in protein, and for many of them the only protein they eat is what is in their school lunches.
Um, yeah.
Has no one ever pointed out to this highly credible and well-paid spokesperson and concerned mother of two that beans, grains, nuts, and dairy products such as cheese and milk all contain protein? So, the truth is that the kids we see in this news segment who are eating the vegetarian chili with rice or the grilled cheese sandwiches are not being deprived of protein as the American Meat Institute would have you believe. They are actually eating plenty of protein.
It just happens to come from somewhere other than meat.
And then, Dobbs goes on to talk about how the Meatless Monday policy is a "political storm in the making" and insinuates that it is meant to indoctrinate kids into the shadowy world of progressive socialist vegetable-eating, tree-hugging evil-doers.
Look, Mr. Dobbs, it is like this.
Kids should eat more vegetables. You know this, and I know this. The mom interviewed in your news story whose kids actually go to school in Baltimore knows this, and frankly, the American Meat Institute mother of two knows it, too.
And I think, sir, that you know this isn't some ploy to turn all of the children in America into vegetarians, one school lunch at a time.
But you have to get het up about something and get your viewers upset so they will keep watching you.
But really, the truth is, there are people of all political stripes all over the world who eat very little meat, or who are cutting down on meat, or who eat no meat at all.
And there are plenty of socialists who eat meat. Go to France if you don't believe me and watch them chow down on some cassoulet, boeuf bourguignon, and foie gras, goodness sake.
And for that matter, plenty of us progressives eat meat, too–just not meat from confined animal feeding operations like the ones that the American Meat Institute favors.
Eating more vegetables is not going to hurt the kids, Lou. It isn't a vast left-wing conspiracy that is out to turn the nation's children into elitist arugula-loving activists.
It is really just what the principal and the nutritional director from the Baltimore school system say it is–a way to help kids eat healthier while saving the schools some cash.
Stop hating on the veggies, man and chill out.
Because, dude, just because some kids in Baltimore are eating no meat for lunch one day a week doesn't mean that PETA is coming to pry your Big Mac out of your cold, dead hands.
18 Comments
RSS feed for comments on this post.
Sorry, the comment form is closed at this time.
Powered by WordPress. Graphics by Zak Kramer.
Design update by Daniel Trout.
Entries and comments feeds.