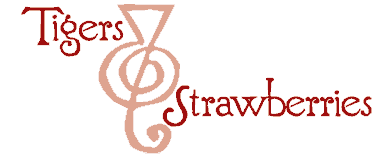 Cook Local, Eat Global
Okay, after several weeks of testing and lots of speculation, I finally have a diagnosis for my upper right quadrant abdominal pains: biliary dyskinesia.
Which means, in plain English, that while my gallbladder is technically functional, it causes me intermittent pain when it contracts and squeezes bile into the small intestine. It is a progressive disorder (which has been little-studied; no one really knows what causes it) which means that it is going to get worse over time. There are the rare patients who have an acute attack that then goes away, but I have a feeling I am not one of those.
The only sure treatment is laproscopic removal of the gallbladder–but, because it is not likely to go gangrenous, rupture or cause peritonitis or anything like that, the way that bad gallstones can, there is no urgent need to get the surgery done as soon as possible. In other words, I can have it done when it is convenient for me.
My surgeon thinks it is possible, though not likely, that I could make it through the Thanksgiving and Christmas holiday festive eating occasions without more pain that will get progressively worse, so I may do it before then, or between the holidays.
We shall see.
I am just glad that it is nothing worse than this.
10 Comments
RSS feed for comments on this post.
Sorry, the comment form is closed at this time.
Powered by WordPress. Graphics by Zak Kramer.
Design update by Daniel Trout.
Entries and comments feeds.