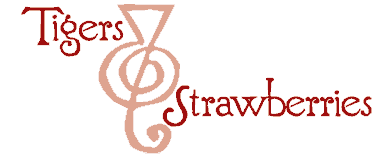 Cook Local, Eat Global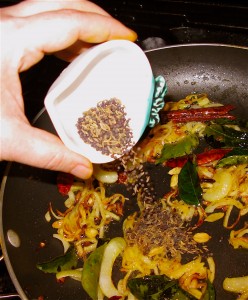 Today started out sunny and beautiful, so out to the garden I went. I dashed out and into the car so fast, I forgot to take my methi seeds that I had soaked overnight in a mug of water (it helps them sprout) and left them on the kitchen counter.
No worries–instead of running right back home to get them, I settled in and thinned the mizuna, planted some more spinach, replanted some carrots, planted some cilantro seeds and replanted some beets.
Then, I weeded and finally sauntered home to pick up the methi seeds. Zak wanted to go out with me, so while I was waiting for him to get ready, I decided to wander the Internet and see if there were any seed companies that offered Indian varieties of herbs and seeds.
Last year or the year before when I looked I found nothing, but today, I found Seeds of India, a company that offers seeds for traditional Indian vegetables such as bottle gourd, snake gourd, winged beans and a huge array of chili peppers. And, happily, methi seeds, and tulsi (holy basil) seeds. (I have always used methi seeds that I bought as spices in the market, but I've always had a fairly low germination rate working that way, so I wanted to get seeds that were specifically meant to be planted in the year in which I bought them!)
The website doesn't look like much, but the varieties of vegetable and herb seeds offered makes up for a lack of design sense. The chili offerings include the long, meaty green chilies that are used to make mirchi pakora–battered and fried chilies, as well as some of the typical fresh and dried chilies found in Indian markets.
Of course, I had to make an order, though I anticipate making a larger order next winter so I can start a variety of eggplant and chili pepper plants for next summer. I ended up picking out packets of cucumber, zucchini, and methi to try out this year.
As soon as the seeds are planted and germinated, I will keep you posted on my findings.
5 Comments
RSS feed for comments on this post.
Sorry, the comment form is closed at this time.
Powered by WordPress. Graphics by Zak Kramer.
Design update by Daniel Trout.
Entries and comments feeds.