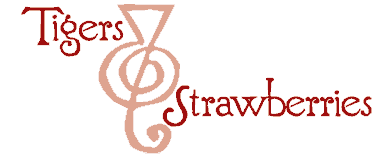 Cook Local, Eat Global
August and September are the Months of the tomato here where I live. It's when the tomato-glut occurs when every seller at the Athens Farmer's Market and every roadside stand and the Chesterhill Produce auction is pushing tomatoes of every type, size, color and flavor. They are everywhere.
It's when I can tomatoes and make marinara sauce and salsa and can those and I eat tomatoes every day raw in salads, on sandwiches, just sliced up on a plate and just biting into them like apples. I eat them like this now because I never eat fresh tomatoes when they are not in season. So I have to gorge myself on them now while I can so I can get good and sick and tired of them so I won't be momentarily tempted by the baseball-hard pink monstrosities in the grocery stores in the winter months.
But in addition to eating them raw, I cook with them as well.
For example–I got the idea for this tomato gratin from the folks at Integration Acres–they posted it on their Facebook page last Saturday morning and my eagle eye of course caught it on my newsfeed. It involved fresh tomatoes, basil, garlic and blue goat cheese all melted and delicious and I just had to taste it.
Their picture for it looked so darned good, I went right to the Farmer's Market when it opened and bought the cheese, and got some tomatoes so I could run right home and make it.
(Can I say again how much I love both the fresh and ripened goat cheeses from the Integration Acres people? They really are great. I bet there's a great cheesemaker near you–run right out and find them as soon as you can. Your taste buds will thank you later. And remember–"Blessed are the Cheesemakers…..")
I hesitate to even dignify this by calling it a recipe, because it really is so simple. But that's okay–it's summer cooking at it's finest–it's simple, quick and absolutely allows the tomatoes, garlic, basil and cheese to shine like gustatory beacons.
It also fills the belly admirably for such a light dish.
Integration Acres Tomatoes Au Gratin
Ingredients:
Olive oil as needed
Fresh, meltingly ripe tomatoes–enough to fill a small casserole dish–two or three depending on the size you have
1 clove of very fresh garlic, peeled and minced
1 handful of fresh basil leaves, minced
2-4 ounces of your favorite blue cheese if you can get a ripened blue–all the better
salt and Aleppo pepper flakes or other hot pepper flakes to taste
Method:
Preheat your broiler and make certain that your rack is about three to four inches below the burner.
Lightly oil a small casserole dish with the olive oil.
Wash, core and cut the tomatoes in half. Then, thinly slice them into half-moon shapes. Toss them into the casserole.
Sprinkle the garlic and basil over the tomatoes and drizzle lightly with olive oil. Toss to distribute everything together nicely.
Top with crumbled or chunked bits of the blue cheese, then season with some salt and Aleppo pepper flakes, then drizzle a tiny amount of olive oil on top.
Pop it under the broiler and cook until the cheese is melted and everything is bubbly, happy and delicious with some browned bits on top.
Serve it over toasted bits of good bread. Or, just dig in with a spoon and gobble it right out of the dish. It's great either way.
4 Comments
RSS feed for comments on this post.
Sorry, the comment form is closed at this time.
Powered by WordPress. Graphics by Zak Kramer.
Design update by Daniel Trout.
Entries and comments feeds.