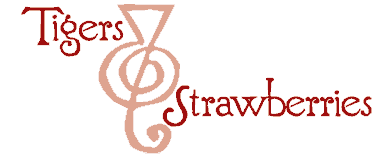 Cook Local, Eat Global

Two favorite ingredients in my kitchen: jalapeno chile peppers and spiced dry tofu.
Spiced dry tofu is a great variant on tofu that I suggest people try if they are of the belief that they "don't like tofu."
I know lots of people have told me that "I don't like tofu, but when I had yours, it was really good and I loved it." Well, part of the reason for that has to do with the fact that in the US, there are lots of people doing things to tofu that the innocent beancurd does not deserve which end up with results which are less than stellar, to say the least. I personally don't care for most of these American tofu travesties, and I hope that the Kitchen God snitches to the Jade Emperor and suggests that he strike me dead if I ever foist such a dish upon unsuspecting guests in my home.
I am strictly an Asian-style tofu woman, myself. Tofu was not meant to pretend to be hot dogs, bologna, and for God's sake, not cheese! Please, not cheese! No soy cheese! No. No, no. Ugh.
I used to work for a very sweet older vegan couple who wanted me to make vegan lasagne with bechamel sauce. Which presented me with lots of problems that had to be solved with cunning, quick wits and soy cheese.
Bechamel is a milk based sauce. However, I dislike the flavor of cooked soy milk intensely, and couldn't imagine making a soy milk bechameloid thing that wasn't just this side of nauseating. So, I improvised. I used a vegan "cream" of potato soup which was thickened with ground rice and potato, and used almond milk for the dairy, and added a great deal of sauted shallots and garlic to make it taste good. Faux bechamel achieved, I moved on to the problem of the ricotta filling.
I used Japanese style soft tofu which I mashed up with a little bit of white miso in order to give it the cheesy taste that Parmesan would add to ricotta filling. Then, I added cheeseless fresh pesto, and chopped spinach, and made a really pretty good approximation of ricotta filling.
The tomato sauce was easy and was made with all fresh ingredients, and turned out light and flavorful.
I thought that was good enough, but the lady of the house said, "I have soy mozzarella in the fridge. Shred that and put it on top.
I was not happy, but it is her food, so I did it. I assembled the lasagne and put it in the oven and baked it. It smelled pretty good.
But I want to say something about soy cheese–it has the texture of a rubber tire and doesn't bloody well melt. It just kind of goes stringy and rubberier, if one can imagine it. And the flavor–ugh.
The dish turned out fine, except for that rubbery white nastiness on the top. But my clients loved it, so whatever, fine, it is their food, they eat it, pay me, we are all happy.
But to this day, I have it in for soy cheese.
But I love, absolutely love tofu, especially spiced dry tofu.
I first had it at Huy's restaurant. He used it in his twice cooked pork, along with the pork, plain old regular cabbage, bamboo shoots and lots of chile action. Man, that stuff was good and Heather, June and I would fight over it. June may not have cottoned to greens, but she loved twice cooked pork, and for such a little delicate ladylike person, she sure could get pushy when it came down to one of the last few pieces of the dried tofu on the platter. At first, she was elaborately polite in the Chinese fashion about, "Here you take this," and putting it on my or Heather's rice bowl with her chopsticks, but when I realized I was supposed to refuse and the wrangling began back and forth in proper Chinese style, sometimes she would snatch that piece of tofu and gobble it down before anyone could say, "ai ya."
Which always made Huy and Mei laugh uproariously. Me, too, because then June would blush and apologize for her rudeness.
And of course, it seldom mattered, because Huy or one of the cooks would just go into the kitchen and bring out more.
When we moved to Columbia, Maryland, there were two restaurants which used my favorite tofu. One place, called Noodles Corner, was a pan-Asian noodle shop, and they used it in their version of pad thai. That is still Zak's favorite version of pad thai ever; we often got it without the shrimp or chicken and just had the tofu with the rice noodles and vegetables. They also used it in a dish they called Beijing meat sauce noodles, which consisted of ground pork seasoned with soybean paste, onions, and chile paste. They would dice the spiced tofu up finely and add it to the sauce, which was served over fresh wheat noodles with a garnish of shredded cucumber.
Another place, called Hunan Manor, which was our favorite Chinese restaurant in town, made a great dish called "Hunan Spicy Pork with Tofu." It consisted of shreds of pork, dry tofu and jalapeno peppers stir fried in a delicious dark sauce and garnished with slivered scallion tops. After we moved back to Ohio, I pined for that dish, and tried often to recreate it. It wasn't until I saw a very similar recipe in Grace Zia Chu's cookbook, Madame Chu's Chinese Cooking School that I was able to really replicate the dish. (I had been using less sugar and light instead of dark soy sauce.)
Spicy Pork with Pressed Beancurd
Ingredients:
1 pound fresh pork (I use a lean sirloin roast or chops), cut into thin 1" long shreds
1 ½ tbsp. cornstarch
1 tbsp. dark soy sauce
1 tbsp. Shao hsing wine
peanut oil for stir-frying
2"" cube of fresh ginger, peeled and shredded
6 cloves of garlic, thinly sliced
3 scallions, trimmed and cut into 1" chunks, then shredded—, green separate from white parts
6 Tsien tien dried chilis (used whole for the mildest taste, cut into chunks with seeds discarded for more heat, or chopped up with the seeds included for hottest flavor)
3-4 large jalapeno peppers, seeded, and cut into matchstick shreds
3-4 squares pressed tofu shredded into matchstick pieces
½ tbsp. raw sugar
2 tbsp. dark soy sauce
2 tbsp. Shao hsing wine
Method:

Toss pork with cornstarch and 1 tbsp. dark soy sauce and wine. Allow to marinate at least twenty minutes, while shredding and cutting other ingredients.
Heat wok, then heat oil until smoking. Add ginger, garlic, white part of scallions and dried chilis into wok, and stir fry until very fragrant. Add meat and allow to brown a bit on bottom before stirring constantly.
When meat is nearly done, add jalapenos and tofu. Stir and fry until you can smell peppers.
Add sugar, soy sauce and wine, stir and fry until sauce clings to meat and tofu. Serve immediately with steamed rice.
Since I started making this dish, I have done a few variations. I've added flowering chives instead of the scallions, but Zak thought they were too oniony in flavor, so I never did that again. A recent variant, which I will likely repeat in the future, included slivers of lop cheong sausage and pieces of gai lan–Chinese broccoli. That is the version pictured below.

The finished dish in the wok. In this version, I added some strips of lop cheong, sweet Chinese pork sausage and gai lan, or Chinese flowering broccoli. They were both inspired additions, though I think I will add less lop cheong next time. The sweetness can overpower the flavor of the dish. The gai lan, however, is a keeper. The contrast in flavor and texture was perfect.
12 Comments
RSS feed for comments on this post.
Sorry, the comment form is closed at this time.
Powered by WordPress. Graphics by Zak Kramer.
Design update by Daniel Trout.
Entries and comments feeds.