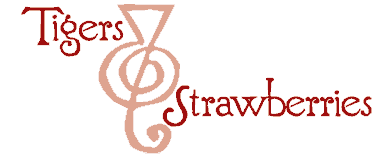 Cook Local, Eat Global
A staple of the Chinese pantry, fermented black soy beans, also known as salted black beans, add a giant helping of flavor to a variety of foods.
Some people seem to think that they are "stinky" or overly salty, but I don't know what they are talking about–I love the smell of them and don't find them to be offensive at all. The brand that I use has ginger added to them, which adds a tiny whisper of floral fragrance to the earthy, salty scent of the beans. It is a mysterious fragrance, reminiscent of ripe cheese or newly tilled, rich humus in a spring garden, and it never fails to perk up my appetite. Every time I smell it, my mouth waters, because I know that something good is about to happen to my tastebuds.
I am told that some folks soak them in cold water then drain them about a half an hour before using them to remove the excessive salt, but I never have seen that to be a necessary step in using them. I just crush them lightly with a spoon before throwing them into the hot oil in the wok before anything else goes in to cook. This releases the flavor of the beans into the oil so it carries to all parts of the dish.
Fermented black bean sauce, which I have also used, is a different condiment altogether. I found after experimenting with both, that I prefer the beans themselves for several reasons. For one thing, they are more versatile; you can change around the other flavors that you mix them with to create completely new dishes, while the black bean sauce will put a singular flavor stamp on whatever you cook with it. Another reason I prefer them is that most of the black bean sauces I have come across use a lot of oil and salt and it will make any dish that is cooked with it overly heavy, as well as being very salty in flavor.
Fermented black beans are strongly flavored, so they are classically paired with other strong aromatic ingredients such as garlic, scallion, ginger and chile. Garlic is my favorite partner for black beans; the sharp tang of the garlic is the top note that rides the crest of the darker wave of black bean. Perhaps because my first exposure to black beans was in ma po tofu, I like to have the fiery kiss of chile peppers involved in most dishes that I season with black beans, but I will restrain myself if I have to. It doesn't do to use too many strong flavors all at once–instead of enhancing the natural flavors of the main ingredients, it can mask them and make what could have been a delightful dish into a muddy mess.
This evening, I used black beans with garlic, scallions and a single Thai bird chile to season a simple stir fry featuring fresh pork loin and the first string beans from the Farmer's market. An uncomplicated dish that I usually serve with steamed jasmine rice for a plain supper, it can be cooked with many variations, but I believe that the addition of black beans was an inspired choice that will appear on our table more often. It added a lovely complication to the usually clean, uncluttered flavors of the dish that a client of mine once likened to the cooking of Susanna Foo. (I was extremely flattered by this comparison, and I still blush when I think about Gala's praise of my Chinese dishes.)
Pork and String Beans With Fermented Black Beans
Ingredients:
1/2 pound lean pork loin chop, cut into thin 1″by 1/4″ strips
1/8 cup Shao Hsing wine or dry sherry
1 tablespoon corn starch
1 pound fresh green beans stringed and rinsed
boiling water for blanching green beans beans
peanut oil for stir frying
2 teaspoons fermented black beans
4 large cloves garlic, peeled and thinly sliced
3 scallions, white parts thinly sliced
1 Thai bird chile, thinly sliced on the diagonal
1 teaspoon thin soy sauce
1/2 teaspoon raw sugar
2 tablespoons chicken broth or stock
1/2 teaspoon toasted sesame oil
green tops to scallions cut on the diagonal in 1″ lengths
Method:
Toss pork with wine and cornstarch. Marinate while preparing other ingredients, or at least for twenty minutes.
Blanch string beans in boiling water for one or two minutes, until tender-crisp and very brilliant green. Drain and rinse with cold water, then pat with paper towels until they are as dry as possible.
Lightly crush fermented black beans with the back of a spoon.
Heat wok over high heat; when it smokes, add enough oil to stir fry in. Throw in the fermented black beans, garlic, white part of scallion and chile, and stir fry for one minute, until quite fragrant.
Lift meat out of marinade (reserve marinade) and add to wok, flattening it into a single layer on the bottom of wok with the back of a wok shovel. Allow to sit still on the bottom of the wok for one minute to begin browning on one side, then stir fry vigorously. As meat begins to look mostly cooked, add the reserved marinade, soy sauce, sugar and broth.
Add string beans, and stir fry until the sauce thickens and clings to the meat and beans. This is a fairly dry dish. Add scallion tops, stir to heat through, drizzle with sesame oil and serve with steamed rice.
8 Comments
RSS feed for comments on this post.
Sorry, the comment form is closed at this time.
Powered by WordPress. Graphics by Zak Kramer.
Design update by Daniel Trout.
Entries and comments feeds.