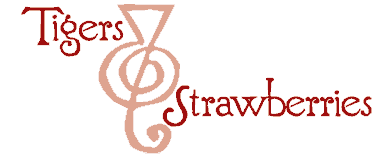 Cook Local, Eat Global
I really like my new stove.
It allows me to properly dry fry string beans without taking for bloody ever about it.
That is so terribly cool.
Dry-frying (gan bian) is one of six uniquely Sichuanese cooking techniques that Fuscia Dunlop covers in her cookbook, Land of Plenty. It involves food cut into slivers or thin strips stirred continually in a wok with a very small amount of oil over a medium high flame until the food is dried out slightly, browned in places and is quite fragrant. This technique imparts an interesting texture to foods, and contributes a great amount of "wok hay" or "breath of the wok" to the dish. Seasonings are added late in the cooking process, often with a bit extra oil, and are cooked for a relatively shorter period of time.
"Four Seasons String Beans" is a classic dry fried dish that is often seen on menus in many American Chinese restaurants. They are also called Sichuan String Bean or Spicy String Beans with Minced Pork. They are one of my very favorite "cai" dish to go with "fan." Fan is rice–and cai are what you eat with rice to flavor it a bit.
Since the seasonings for the string beans are quite strong, you need only a little bit of it to flavor a lot of rice. I season my beans with minced pork, ginger, garlic, fresh chile, Sichuan preserved vegetable and soaked dried shrimp.
To make it, I grind or mince up the seasonings all together–and I will cheat and use my small food processor to accomplish this if my carpal tunnel syndrome is acting up–and leave them in a bowl together. I have my beans strung and with just the ends snapped off, and I put the pork into a bowl by itself. I like to use 3/4 of a pound of beans to 1/4 pound of pork.
Then, I heat up the wok and wait until it smokes, then add barely a tablespoon or two of peanut oil. When the peanut oil smokes, in go the beans. It is very important after rinsing beans to dry them thoroughly before putting them into the wok with smoking hot oil. That is, unless you want your forearms and possibly your face speckled with little freckle-sized burn marks.
Yes, I am speaking from direct, painful and irksome experience.
At this point, you stir and toss and stir and toss the beans until they begin to shrivel up, dry out and get some browned spots developing on their skins. What happens is the water cooks out slowly and the flavor of the beans is enhanced as the water is shed as steam. It changes the texture greatly as well–instead of being crisp like properly stir-fried beans, these are chewy and tender without being mushy and boring.
Many restaurants attain the same texture in a much shorter period of time by dunking the beans into a deep fryer for a couple of minutes. I do not recommend doing this at home, however, as deep frying is a messy, smelly business and if all you want is a few beans to eat with your rice–why take the trouble to heat that much oil, cook it and then strain and rebottle the oil for future use? Or, worse, just throw it away? Not only is it a waste of time and energy to deep fry these beans at home–it is unnecessary and adds a lot of extra calories to the dish. So–do like me and dry fry.
Once the beans are fully fried, I drain them on paper towels and let them rest while I dump my bowl of seasonings into the wok, and turn the heat up full blast and start stir frying like mad. After only about thirty seconds, in goes the minced pork, and with a lot of noisy chopping motions with the wok shovel, I brown the meat until nearly all of the pink is gone, and then back into the wok go the beans, along with a drizzle of thin soy sauce. With a few more tosses and stirs, the dish is finished, and I give it a tiny drop or two of sesame oil.
That is all there is to it. It is a simple technique that can be used on beef, bitter melon, eggplant or string beans to great effect.I did it on my other stoves, and it worked fine, but it took sometimes ten to nearly fifteen minutes to accomplish because of the low amount of heat that the stoves generated. With my new stove, the dish is very fast to cook–about eight minutes from beginning to end–not counting prep time of course.
Ingredients:
2 tablespoons peanut oil
3/4 pound green beans, stringed, with ends snapped off, rinsed and dried
1/2 tablespoon tiny dried shrimp, soaked and minced
3 cloves fresh garlic, peeled and minced
1″ cube fresh ginger, peeled and minced
1 or 2 fresh Thai bird chiles, minced
3 tablespoons Sichuan preserved vegetable (radish), rinsed and minced
1/4 pound minced pork
1 tablespoon thin soy sauce
2-3 drops sesame oil

Method:
Heat wok on medium high heat until it smokes. Add peanut oil, and heat until it is nearly smoking.
Drop in green beans–make sure they are dry! Stir and fry until the beans dry out, shrivel slightly and begin to char to a dark brown in spots. Remove when they are quite wrinkled and somewhat charred, and drain on paper towels.
Crank heat up to high and add all minced seasonings except pork. Stir and fry thirty seconds until very fragrant. Add minced pork, and stir with a chopping motion with the wok shovel to break it apart. Cook this way until almost all of the pink is gone–put beans back into wok. Stir and fry for ten seconds to blend, then add soy sauce and continue stir frying until all pink is gone.
Remove from heat, stir in sesame oil.
17 Comments
RSS feed for comments on this post.
Sorry, the comment form is closed at this time.
Powered by WordPress. Graphics by Zak Kramer.
Design update by Daniel Trout.
Entries and comments feeds.