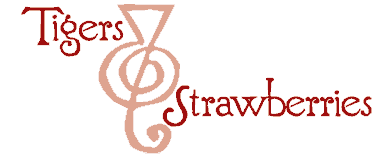 Cook Local, Eat Global
It is that time of year, when we look over the past year and meditate upon what we did right, what we are proud of, what we rejoice in. And, of course, some of us also look at where we went wrong, what we utterly bungled and what we need to improve.
In doing so, we often decide to do better in the coming year, and we make promises to ourselves and others in the form of pledges and resolutions.
After forty years, I have come to find out that most of these resolutions get broken, often in short order, but sometimes, good faith effort bursts forth into successes, and improvement occurs.
I have to admit, that my resolution last year, that is to begin learning to play an instrument, did not come to fruition. I will thus, redouble my efforts in this coming year, and hopefully make inroads in that realm.
Zak, on the other hand, kept his resolution and really did learn to bake a good loaf of bread. He got out of the habit of it after we moved, but his loaves really are something special, and I hope that my gift of a couple more bread cookbooks will assist in that regard.
Since it has been nearly a year since I first started writing this blog, I decided it was appropriate to share some New Year's resolutions in the culinary realm with my readers, as a way to help chart the course of Tigers & Strawberries as I sail with it into the coming months. There are changes coming in my online writing life which I have alluded to in the recent past, and which will be unveiled in very short order, which may alter my writing greatly, but which will hopefully do nothing but enhance the work I have put into Tigers & Strawberries over the past eleven months.
Anyway, enough pre-resolution blather.
Let the promises begin!
In the coming year, I hope to engage in some or all of the following, and then blog about it here:
Cook more Thai food. I realized after we moved this blog over Thanksgiving weekend, when I sat down to categorize all of the entries so that folks could find all of my archived recipes, that I had not cooked much in the way of Thai food this year. I suspect that has come about because I started the Chinese Cookbook Project a little less than a year ago, and so began to really focus on my studies of Chinese cuisine and cookery. However, I have taught many classes in Thai food in the past, and even just a couple of years ago, cooked a great deal of Thai dishes at home for our regular meals. So, I resolve to return to my pattern of exploring the beautifully flavorful, colorful and intensely fragrant foods to Thailand in the next year.
Cook more fish. I have already started working on this resolution this year, so all I am resolving to do is to continue to expand on my knowledge of fish cookery. Now that I am no longer horrified that I will utterly mangle any fish or seafood that comes into my grasp, I can experiment more widely without fear of dishonor and failure.
Actually cook from some of my hundreds of cookbooks. This is a hard one. I actually very seldom cook from cookbooks, and it is even more rare for me to actually follow a recipe as it is written. Considering how many times I have followed a recipe completely as written and come up with a rather inedible result, I think that has made me gunshy when it comes to cracking open a cookbook and using it as it is meant to be used. However, this year, I have decided to open the cookbooks and use some of the recipes, though, with my eyes and mind open to the fact that my instincts are good and if something in the recipe doesn't look right, I will feel no compunction about changing it. Just so long as I note the changes in the blog, I see nothing wrong with this course of action.
Cook from recipes in newspapers and magazines every now and then. This is a corollary of the previous resolution–in addition to trying out recipes from my hundreds of cookbooks, I am going to start actually cooking some of the recipes from my archived collection of cooking magazines, while also trying recipes from recent issues. Again, I am going to keep myself open to changes in the recipe; I have to note that one of my newest cookie recipes, the Ginger Lemon Cremes, which were popular among some of the friends and family, came about because I combined two different cookie recipes from two different magazines, along with a healthy dose of personal inspiration and creativity. I cannot help but think that such culinary cross-pollinizations will have positive effects on my cooking in the future.
Write more book reviews. I have no idea why I do not write more book reviews here. I read a great many books on topics of interest to food lovers. Of course, I read more cookbooks than I cook from, but I also read books on agriculture, food history, food culture, food in women's history, and, now and again, fiction that is of interest to food lovers. I also am a cinephile who has a list of favorite food movies that I should really take the time to review publicly. Oh, and I just recieved the to boxed sets of Julia Child's "The French Chef" series that I should review. I am not sure why I don't write many more reviews here than I do–they are always well recieved and I have fun writing them, and for several years, I actually wrote a great many reviews of books on spiritual topics for pay, so I can be quite prolific with them when I feel like it. For whatever reason, I have a block in my mind on the subject, but it is time to work past it and just do it.
Write more articles on the local Athens food scene. I keep meaning to do this–write in depth on the farmers, restauranteurs and food producers that make the Athens, Ohio food scene something really exciting, especially when you look at the fact that we are in Appalachian Ohio–not a place one thinks of as a hotbed of culinary activity. However, the local sustainable food scene here is thriving and growing, and I really need to write about it. If nothing else, I can show the world that if we can do it in Athens, you can do it wherever you are.
Write more essays. These, too, are well-recieved by my readers, but I don't always get the urge to write them. Well, I should just stop waiting for the urge and just bloody well write them and be done with, and stop being such a dweeb about them. There are any number of topics that I can go off on and write passionately, but sometimes, it is just easier to write about what I had for dinner. However, considering the posts that I was nominated for in the Food Blog Awards in the category of "Best Post" were all of the essay variety–I should not let my inherent laziness get in the way of writing that which I am good at.
Get off my butt and start teaching classes again, and blogging about that. I love to teach, and this year, I need to finally, now that my upstairs kitchen can be fitted out for students, need to get down to opening up my little cooking school so I can offer classes again and blog on that topic. Teaching is one of the things that forces me out of my own head and into other people's heads, and makes me improve in my cookery by leaps and bounds. Just as writing this blog has made me a better writer, teaching makes me a better teacher, and frankly, blogging and teaching are going to be very complimentary to each other. In writing explanations on how to do something, I have learned how better to teach difficult culinary skills. In teaching these skills live, I have learned how better to explain them in writing.
Keep having fun. This is the one I am putting in last, though it should have been first. The problem with resolutions is that they often have a puritanical whiff of being good for one, and being hard, and work, so they tend to be the antithesis to that which is pleasurable and fun. However, the truth is, I am a writer by nature. I like writing–it is work, but it is also fun. I also love to cook, and in doing so, I derive great joy. Doing something that combines the two has a great potential for a lot of fun, and I don't, in my typical dutiful honor-bound Germanic mindset, do not want to lose sight of that. I do not, under any circumstances, want this blog to turn into something that is not fun. So, I refuse to allow that to happen, and as soon as it starts feeling like that, I will post something, anything, that reminds me that the kitchen is my favorite playroom.
9 Comments
RSS feed for comments on this post.
Sorry, the comment form is closed at this time.
Powered by WordPress. Graphics by Zak Kramer.
Design update by Daniel Trout.
Entries and comments feeds.