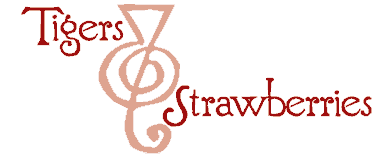 Cook Local, Eat Global
Yes, I have finally cogitated upon the matter of the recurring spice-blogging event enough and thus come to a few conclusions.
It will occur monthly.


The deadline for entries will be on the 15th day of every month, meaning that for the first challenge, which will be in April, you will have extra time to think about it. I will announce the next month's theme on the 15th of every month, here, as well as on the Food Blog Skool calendar and at IMBB, so you have several places to go to find out what is next in the queue of challenges.
The deadline is for you to send your entry to me by email–not a specific day you must post about your entry. I like the way Meena has arranged her "From My Rasoi" event, where sometime during the month, when you get around it and it fits your dinner schedule, you post your theme-perfect entry, and then by, on or before the deadline, you send her your emailed entry. This sort of flexibility I think is admirable and will help a maximum number of people join in the fun.
This is for fun, but I may choose winners and offer silly prizes now and again, and have guest judges so it isn't just me and my own biases at play (or at work).
The Rules:
Every game has to have rules and food blog events are no exception, so here we go:
1. Email me your entry with your name as you want it to appear on the round-up, the url to the entry and a photograph, if you want me to use one, on or before the 15th of every month so I can do an efficient round-up post. Your post can occur wherever you like in the month–I don't care when, just send it to me on, by or before the 15th at helgardeATgmailDOTcom. Include a link back in your entry to this post announcing "The Spice is Right" so that if other folks read it and want to play, they know where to go to find the rules. One entry per blogger, please. If you have no blog–email me a photo and a description and I will include you in the roundup anyway. (Or, be like the rest of us food-obsessed geeks and start a blog!)
2. The photo should be scaled to the following size: 1 inch width by .75 inch height and 72 dpi (pixels/inch) so that I don't have to play around with sizes and whatnot. (Thank you Amy of Cooking With Amy for this idea!)
3. Your entry should include some background about the spice you have chosen to highlight. Whether this is something you learned from books, or that was passed down from your grandma or is from your own experience, tell us about it. Tell us why you chose this particular spice to highlight on this particular month. Describe how it tastes, and why you like it.
4. The recipe does not have to contain only the one spice you are posting about, however, the flavor of that spice should predominate. Say, you have chosen cardamom, and want to post an Indian dish featuring it. You could choose kheer–Indian rice pudding–which is predominately flavored with cardamom, which is fine, but you could also choose sindi elaichi murgh— a dish which has other spices in the masala, but the cardamom flavor soars above the other flavors, supported by their presence.
5. Finally, the definition of a spice that we will be using for the purpose of this event is as follows: "Any aromatic substance, fresh or dried, that is derived from the root, rhizome, bulb, bark, woody stem, flower, fruit or seed of a plant that is used to flavor foods." You will notice that I left yout soft stems and leaves–that is because those are herbs. I didn't want to step on Kalyn's toes with her Weekly Herb Blogging event at Kalyn's Kitchen. I am also not counting minerals, such as salt, as spices, though we may have a special "salty" edition of the "Spice is Right" challenge someday in the future.
So, I think that is enough in the way of rules–maybe I should announce the theme for April's "The Spice is Right" Challenge:
The theme will be (drumroll, please) "Ancient Spices."
You can take that to mean anything you want it to mean. It can mean spices that were used in the ancient world, that aren't used so much anymore. You can interpret it to mean the can of curry powder you have in your cupboard from 1962. You can take it to mean a spice that has a very long history of use. You can use an old recipe that is written in Middle English that features your chosen spice. The field is wide open.
I look forward to hearing from you all!
30 Comments
RSS feed for comments on this post.
Sorry, the comment form is closed at this time.
Powered by WordPress. Graphics by Zak Kramer.
Design update by Daniel Trout.
Entries and comments feeds.