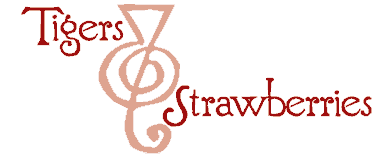 Cook Local, Eat Global
Madhur Jaffrey is a Devi of the kitchen.
Even if she came to cookery later in her life (as did Julia Child, for that matter), she found her calling.
And all started when she was a college student abroad, alone, and homesick for her mother's cooking. She learned to cook originally to feed herself, but soon found that she had the ability to transmit her knowledge to others who are either not familiar or only passingly familiar with Indian cuisines. And when she began writing cookbooks to introduce Americans and the British to Indian cookery, she has indirectly fed millions of very happy people.
It was Jaffrey's evocative descriptions of the glories of Indian food that induced me, over twenty years ago, to throw caution to the wind and attempt cooking rogan gosht, even though I had never in my life tasted a real curry.
And it was her unfailing instruction that ensured that the result was voluptuously delicious, which ensnared me further, as I fell deeply in love with a cuisine more complex than I could ever dream or imagine.
Every book of hers I have taken up since, has taught me something new, and with each new title, I learn at least three recipes that quickly become classics which are requested again and again by my family and friends.
From Curries to Kebabs: Recipes from the Indian Spice Trail is no exception.
The first thirty-two pages are a historical treatise that follows curry from its birthplace in the Indian subcontinent, across the world. In tracing this development, Jaffrey takes special note of the places where Indian immigrants have settled across the globe, and how their cookery has changed once it is transplanted in its new home. She shows how Indian cookery has fused with the native cookery of such diverse places as Britain, Malaysia, Japan, Africa and Trinidad, and as a result, the dish called "curry" has come to mean nearly innumerable things to innumerable people–all of whom love it passionately.
Yes, the story of this book is much the same as Lizzie Collingham's Curry: A Tale of Cooks and Conquerers, but instead of being a long history, with a few recipes sprinkled throughout, Jaffrey's book lets the curry do the talking. The majority of Jaffrey's book is taken up by a unique and comprehensive selection of curry recipes from around the world, all of them with extensive historical and personal notes, as well as key information on technique and ingredients.
Jaffrey's scholarship is impeccable, and her recipes, are as always, a pleasure to use.
Thus far, I have cooked four recipes from the book, and have loved each of them, and can confidently report that they work as written, and are yet amenable to the tinkering that some of us adventurous cooks must indulge ourselves in.
My one quibble with a recipe thus far, comes from her use of a microwave in the making of Saada roti–a Guyanese bread. I think that the bread would have turned out better if I had used an open gas flame to puff it up instead of using the microwave. While the bread was hot and fresh, it was good. However, as is the case with all microwaved breads, when it cooled, it toughened and took on a rubbery texture that was less than appealing.
The book itself is beautiful, printed on heavy glossy paper that one worries about getting messy in the kitchen. The photography is beautiful without the food looking overly styled, though if a careful cook reads the descriptions and then looks at the photographs, it is obvious that some of the foods have been left undercooked for aesthetic value, instead of being cooked as per the instructions in the recipe.
But that is a minor flaw. In truth, this cookbook is nearly perfect. Since I picked it up about a month ago, I have turned to it again and again for inspiration, and it has not failed me yet.
I don't think it ever will, for I have yet to have a Madhur Jaffrey recipe disapoint me after over twenty years.
There are very few other cookbook authors to whom I can give such high praise.
6 Comments
RSS feed for comments on this post.
Sorry, the comment form is closed at this time.
Powered by WordPress. Graphics by Zak Kramer.
Design update by Daniel Trout.
Entries and comments feeds.