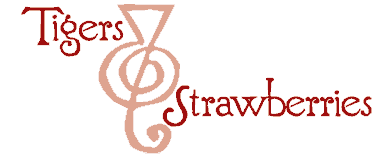 Cook Local, Eat Global
Hello, everyone!
This is just a quick reminder that the first round of "The Spice is Right" is coming to its deadline–April 15th!
That means that if you want to participate in the event, where you write about a spice, and post a recipe with pictures and all that happy goodness, and then get included in the roundup, you have until April 15th to put it all up on your blog and then email me the link, and a picture and all of that good stuff as per the rules, which you can find here.
The theme this time around, is "Ancient Spices."
What you take that to mean is up to you. Some will take it to mean a spice that has a long history of use in one or more cultures. Others might think it means a spice that has been sitting in their cupboards since Hannibal crossed the Alps with elephants. Still others might feel the need to use a recipe featuring a spice that is from a historical source, like Apicius.
It is up to you.
Thank you to the folks I have already received entries from–it looks like an awesome group so far. I look forward to posting the roundup–which will be up at some point after the 15th–depending on how my ISP behaves between now and the 15th, of course.
4 Comments
RSS feed for comments on this post.
Sorry, the comment form is closed at this time.
Powered by WordPress. Graphics by Zak Kramer.
Design update by Daniel Trout.
Entries and comments feeds.