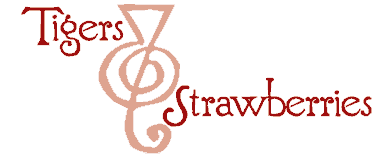 Cook Local, Eat Global
Rather than give a lengthy introduction here, I will assume you have read Part I of this post and know what it is I am up to–showcasing the amazing work of all of the food bloggers who decided to tell us all about "Ancient Spices."

You've gotta love a woman who names her blog, Confessions of a Cardamom Addict. But, if that is not enough reason for you to love Jasmine, why not love the fact that she insisted on participating in the first Spice is Right, even though she sprained her ankle so badly she wasn't supposed to stand or walk around, which means–horrors–no cooking. Since Jasmine loves to cook and hates to eat out all the time, she came up with a great way to keep on cooking and blogging: "cooking by proxy." Basically, she had a friend come over and at her direction, cook. And what did he cook up? I bet you would never have guessed that the featured spice was cardamom: Cardamom-Almond Panna Cotta from a recipe inspired by the newly translated Italian cookbook, The Silver Spoon.
Macky, the gardener blogging The Edible Garden, decided that even though star anise is used more in Chinese than native Filipino dishes, it was a very common spice in the Philippines, and she wanted to experiment with it. So, she did, even though she had a terrible time figuring out which recipe of the many she found online to use. What she came up with looks lovely, and I bet smells even better: Star Anise Pork. A lovely braised dish that results in the pork being shredded and served with a reduction of the liquid that it was cooked in, with a garnish of cilantro leaves. Keep up the fabulous cooking, Macky!

Ashwini at Food For Thought always has something beautiful cooking. She decided to focus on sesame, which thrilled me because most Americans think of sesame seeds as flavorless little granules that go on top of hamburger buns. In truth, it is one of the oldest spices from India, having been grown there for at least four thousand years. It is an important flavoring not only in Indian cuisine, but also in Chinese, Japanese and Korean cookery. The dish Ashwini prepared, she tasted in a restaurant in Bombay and set out to recreate it: Tilwale Aloo. Potatoes fried with sesame seeds, both white and black, cumin, garlic and chile sound fantastic to me.
Quince, lover of food and English literature and author of The Candied Quince, takes us on a tour of the history and mystery of mace, which is the lacy covering of the nutmeg, which is considered to be a separate spice. Sweet, and warming, mace is a very fragrant addition to the spice cabinet, and is used in savory dishes in the Middle East, though it is most commonly used in sweets in the West. Quince follows the tradition of using it in sweets by presenting it in an intoxicating recipe: Mace Cake with Strawberries & Cream.

Jen, The Canadian Baker, told us all about another of my favorite spices, ginger, which has a long history of not only culinary use, but has been used as a medicinal all over the world for centuries. Generally considered a warming food, ginger has been used to treat colds, indigestion and chills in many cultures, but my favorite use for it is as a nausea remedy. Ginger ale, candied or pickled ginger were the only things that helped quell my recent bouts with morning sickness. I wonder if I could convince my obstetrition that Jen's Chewy Double Ginger Squares are a medicine, and thus are a necessary part of my diet? Probably not, but it is worth a try….
From Faith at Mekuno Cooking, we have another entry on cumin and beans. What is it with cumin and beans? I'll tell you what it is–they taste really, really good together, that is what. And–here is the kicker–cumin and beans never get boring together, because depending on what you add in to it, you end up with completely different flavors, textures, colors and aromas. But the pairing is classic: the Indians, Mexicans and Middle Eastern folks simply cannot be wrong on this one. Faith poetically gives homage to the fact that spices are our link to history, since that which we keep in our cupboards differs little from the spices used in ancient times. The pairing of Chickpeas with Cumin & Garlic gives us a taste of the Mediterranean which can be as old as Julius Caesar or as updated as the day before yesterday.
Lucette of Cooking Vintage took the opportunity afforded by the theme "ancient spices" to root around in her cupboard and pull out a jar of whole nutmegs that had been there since the mid-1980's. Of an experimental bent, she bought a new jar, and grating a bit of a venerable nutmeg and a new one, tasted them side by side, alone. Her findings? Well, while she admitted that the new nutmeg was maybe a tiny bit more pungent, it wasn't a very large difference in flavor, so she determined that her "oldie-but-goodie" nutmegs had withstood the test of time and were ready, willing and able to spice up her Spinach-Potato Soup.
I swear that Kitarra of Cooking Debauchery, is a long-lost sister or cousin or something. For one thing, she pairs the words, "cooking" and "debauchery," which, as someone once known as "The Voluptuous Chef," is a concept I can get behind, she also uses some of my favorite ingredients in her entry for The Spice is Right. Cardamom once again steps forward, and is used to flavor panna cotta, but in a very different recipe that uses coconut milk, rosewater, cardamom, coffee and cherries. I literally swooned when I read the recipe for Cardamom Panna Cotta, and I probably will try to recreate it sometime in very near future.
Haalo of Cook (almost) Anything At Least Once, sent in a great entry on pepper. I was surprised not to see more people posting on pepper, but I bet no one did it because they thought everyone would be writing about the king of spices. But, they didn't, and so, Haalo got to do the honors, and that is fine and dandy, because she took advantage of the very fresh seafood of Melbourne, and created a simple, but very delectable recipe that really showcases the pungency of pepper: Salt And Pepper Calamari. The delicate sweetness of squid is perfectly complemented with the bite of pepper and the seabrine tang of salt–well done, Haalo!
Ulrike from Küchenlatein decided to focus on mustard. Most Americans think of mustard as that yellow stuff you put on hot dogs and hamburgers, which is not completely incorrect, just incomplete. Mustard is the seed of a very pretty plant with a lovely yellow flower (which is blooming all over Ohio right now), and has been used as a spice in many places around the world for thousands of years. And yes, those seeds are ground up into the familiar yellow condiment, though the brilliant yellow color of American mustard comes from turmeric more than from the mustard seeds themselves. Ulrike uses coarse-grained Dijon style mustard to flavor a creamy sauce for his Eggs in Mustard Sauce–a dish that looks as comforting as a flannel quilt on a winter morning.
10 Comments
RSS feed for comments on this post.
Sorry, the comment form is closed at this time.
Powered by WordPress. Graphics by Zak Kramer.
Design update by Daniel Trout.
Entries and comments feeds.