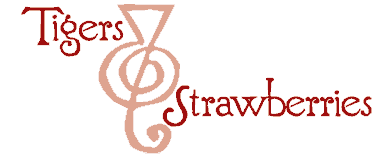 Cook Local, Eat Global
I am still blown away by the success of the first round of The Spice is Right; I want to thank all of the participants for making it such a fun, and rewarding event to host.
But now, we have to gear up for The Spice is Right II!
This time around the theme is "Sweet or Savory?"
What the heck does that mean? Well, in certain cultures, some spices are used primarily in sweet preparations, while in other cultures, they are used in savory foods. (Or, they are used in both.)
For example, in the US, most folks think of cinnamon as a "sweet" spice, and use it in pies, cookies, cakes, sweet yeast breads and other desserts and baked goods. Whereas, in Greece, say, it may be used in sweets, but it is also used to flavor meat, casseroles and stews. In India, it is used in sweets, but it is not considered "sweet" so much as "hot" and is used in masalas to flavor all sorts of savory foods with its warming aroma: dals, kormas, rice dishes, vegetable curries and keema.
So, your mission, should you choose to accept it, is to pick a spice, that is usually used in your native culture (If you are American, you can decide what I mean by your native culture–if you are Italian-American or African-American, then you take the food culture you grew up with) as either a savory or a sweet spice. You explain how it is used in your culture, and then, turn it all around, and use the spice in the opposing fashion.
So, as an example, I could pick cinnamon and tell you that it was most commonly used in my childhood in sweets, like Snickerdoodle cookies or cinnamon buns. And then, I would cook and present a recipe from another tradition that uses cinnamon in a savory context.
Do you dig it?
I hope so–it sounds fun, playing the old switcheroo.
The deadline is May 15th at midnight, and the rules are the same, except you don't need to send me a photograph–just send a link. My software is so fast with sizing pictures, it is just as easy if I do it for you. (But you are welcome to indicate which picture you want me to use, if you wish.)
How does that sound? (Like fun, I hope!)
Once again–thank you all for such awesome entries. I hope to see you all again next month, and I would be honored if more folks come to play this time around. I love the fact that we had such a diverse group of international bloggers–and I hope that the trend continues as the months go by.
33 Comments
RSS feed for comments on this post.
Sorry, the comment form is closed at this time.
Powered by WordPress. Graphics by Zak Kramer.
Design update by Daniel Trout.
Entries and comments feeds.