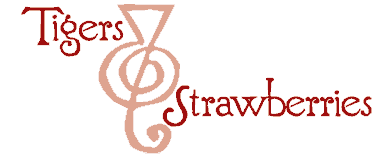 Cook Local, Eat Global
The theme for the June edition of The Spice is Right will be–drumroll please–"The Perfumed Garden."
"What is she on about now?" I am sure you are wondering.
Well, it is easy–I want you to combine edible flowers in some form or another, with spices in a recipe. You can give us cultural notes about the flower, historical background on its use, your inspiration for why you chose it, or whatever you like in the post. You can tell us how the plant grows, and how you harvested it–however you would like to do that.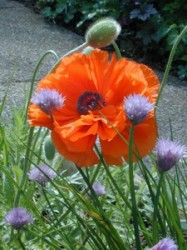 You also do not -have- to use fresh flowers to fulfill the idea of this challenge. You can use extracts (kewra or rose for example), waters (rosewater or orange-flower water), dried petals or flowers (lavender buds or rose petals), essential oils–in very small amounts (violet or lavender) or preserves (rose petal jelly or gulkand).
If you use any of these items, be certain they are food grade, and are from flowers not treated with chemical pesticides. (Frontier and Aura Cacia essential oils are organic, for example.) Do not use rosewater mixed with glycerine, but simply distilled water that has been scented with pure rose oil. The best way to assure that your flower waters are meant to be used not as perfumes but as flavoring agents is to buy them at a grocery store rather than a drugstore.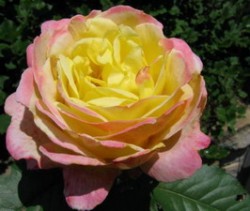 If you use fresh flowers, follow these few simple rules. One, make sure that the flower is truly edible. If in doubt, don't eat it–there are plenty of books and websites out there about edible flowers. Two, make sure that the flowers are from a grower who doesn't use chemical pesticides on it. (The best way to assure that is to grow them yourself or to get them from a neighbor or family member.)Three–wash it very well–wee bugs like to hide in the petals of plants and surprise you by appearing on top of your cake right before you serve it. Yes, this has happened to me. Yes, it is embarrassing!
Have fun with this one. Be adventurous and creative. Let the flowers be your palette and the scents and flavors your paints for a masterpiece.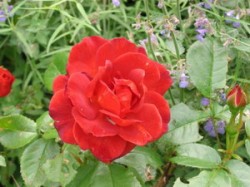 I look forward to seeing what you come up with!
And, as always, if you have questions, or need help, email me or post here and ask.
The entry rules are the same as always–when you make your entry post, leave a link back to this post, (that way, if your readers want, they can come play, too) email me a link to your post, with your name as you want it to appear in my round up along with nationality if it is important to you. (This will also forstall me guessing and getting it wrong again!) The deadline is midnight June 15th, and the roundups will appear in the next couple of days after the deadline.
Any questions?
Look for the final round-up post for The Spice is Right II either this evening or tomorrow morning!
Note: All of the photographs that are illustrating this post come from the garden at our old house in Pataskala. You can see why we miss the garden so much!
19 Comments
RSS feed for comments on this post.
Sorry, the comment form is closed at this time.
Powered by WordPress. Graphics by Zak Kramer.
Design update by Daniel Trout.
Entries and comments feeds.