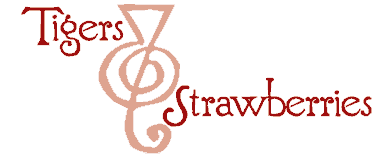 Cook Local, Eat Global
The ethics of meat eating are a curious, tangled concept that I suspect many have struggled with over the years. I know that I am very fascinated with the ways in which people separate out what animals are good for eating versus those which are taboo, and how cultures and individuals navigate these societal "rules" concerning the eating of the flesh of animals, especially when cultures with differing rules on meat intersect on a personal or global basis.
With the rise of the Internet, I have found it easy to get a glimpse at what other people think about meat eating, and I find myself confused at all of the logical inconsistencies, hypocracies and emotional outbursts that people put forth in the defense of this or that position on the eating of animal flesh.
As longtime readers know, one of my greatest irritations is with those who like to eat meat and will eat meat, but who say, "I can't stand eating meat that looks like it came from an animal." This is hyppocracy at its height in my mind; if you are unable or unwilling to face up to the fact that meat comes from animals who had to die so you could eat them, then you have no business eating meat.
To me, this attitude is nothing but disrespect to the animals who die to make meat wrapped up in the pretense of sensitivity, and I believe that this sort of attitude tacitly supports the hideous treatment of animals in CAFOs (concentrated animal feeding operations–the typical method of meat, milk, and egg production in industrial agriculture) and their attendant slaughterhouses. Why do I believe this? Because for people who don't want to face up to the death of animals involved in meat, the less they see of these creatures before they come wrapped in sanitary plastic to the grocery store, reduced down to their constitutent parts, the better.
And frankly, that is how CAFOs and large slaughterhouses run–on secrecy. Michael Pollan had a hard time getting to see CAFOs when he did his research for The Omnivore's Dilemma, but he -did- see them. What he absolutely was not allowed to see was the action that takes place in an industrial slaughterhouse.
I do not trust any industry that keeps their working secret, much less an industry that is supposed to be producing food for me. Slaughterhouses should be run so cleanly and ethically (the technology is available to run these places ethically) that they would not mind having glass walls so that observers could peer in night and day and see the inner workings for themselves.
But, alas, I fear that until more people either stop eating meat altogether (and I advocate that for a great many people, including those who whine about not wanting to think about the animals who died so they could eat hot dogs), or switch to eating locally produced, ethically raised and slaughtered animals, or until consumers put pressure on the government to pressure the meat industry to produce their meat under ethical guidelines, we are going to continue to see animals suffer grieviously under the current CAFO system.
I am very glad to see more information coming to light about the methods used by CAFOs to produce the vast majority of the meat eaten in the US, because I do believe that most humans do not like to see animals suffer unduly. And suffer they do in the current model of meat production. Chickens, cows and pigs are raised under barbarous conditions, and are treated in ways that make them unhealthy, and cause many to die before they are slaughtered. Egg production and milk production on the industrial model are no less harmful; any time an animal, a living, breathing, being, is treated not as a living creature but as a commodity, or what is often called, "a production unit," in the industrial farming jargon, they are turned into an object, and as we know, objects cannot suffer. However, even if the CAFO operators would like to believe that their animals are objects which cannot suffer, what is coming to light from many sources, including Pollan's book, Peter Singer's newest book, The Way We Eat, and elsewhere, is that these animals are suffering, and suffering on a grand scale that is difficult to imagine.
So, what has this to do with "cute" animals?
Well, it is just that I have, in the past few weeks, run across some items on the internet that gave me pause, and made me wonder about how exactly an individual makes their own ethical decisions regarding meat, the production of it, and whether or not they will eat it.
And the conclusions I am coming to are these: people, for the most part, do not think about what they eat, nor do they make decisions about what they eat based upon rational thought. Primarily, people react emotionally, and in doing so, they do not apply any logical consistency to their arguments, and instead, simply react in a knee-jerk fashion when it comes to their food.
Americans, by and large, have very strict culturally defined standards of what animals are for eating and what animals are not for eating. Because our population is not homogenous, these culturally defined standards are fluid from place to place, and differ according to whether you are talking to a rural person or a city person, a person of Anglo-Saxon background, or one from another ethnic group, or whether you are talking to someone from one region of the country vs. another, but one thing seems to hold quite strongly across many of these groups: it is bad to eat cute animals.
The root of the cute animal rule seems to lie in how strongly we Americans attach to our pets, especially cats and dogs. We consider our cats and dogs to be part of our families, and it disgusts us to think of them or animals like them being eaten by other people in other cultures. It becomes a sort of cannibalism in our eyes for someone to even consider eating a cat or dog, and we are repelled, and our emotional reactions are visceral and often violent.
Cats and dogs are generally undeniably considered to be cute animals. We infantilize them when we keep them as pets, treating them as perpetual children, and we are attracted to their child-like loyalty and the devotion they show to us in return.
I want to make clear that I do not in any way think that this sort of love for animals is wrong; I love my cats and dogs very much, and would take it very personally if someone were to steal them, kill them and eat them. But, I also do not think that it is my business to tell people in other countries, who have other customs, that they may not eat cats and dogs, just because I love my own. That is a kind of culinary cultural imperialism that I find to be both odious and arrogant, and I do not think it is anyone's right to engage in such behavior.
But, let us continue on.
This adoration for cats and dogs extends to other animals among some Americans. Rabbits, which are often kept as pets in the US, are also very cute creatures, with soft fur, long ears, fuzzy tails and big eyes. However, rabbits are also raised as food livestock on farms, and eaten, and although rabbit consumption tends to be low in urban areas in the US, the eating of tame or wild rabbits in rural areas has been a tradition since our pioneer days.
However, if you look at some posts around the food blogs on the Internet, and read the comments, you can find many people who are vociferously opposed to the eating of rabbits, strictly on the basis that they are "pet animals" (thus, cute), and because of that, are sacrosanct and are not to be eaten.
Rabbit is still commonly eaten all over the world, and enjoyed, but to many Americans, the idea of eating a cute little bunny, a creature who is the harbinger of spring and Easter, and who is embodied as the wise-cracking, beloved Warner Brothers animated icon, Bugs Bunny, is just this side of barbarism.
Many urbanites hate the thought of eating deer, which remind them of Bambi (damn you, Walt Disney and your cuteness fetish!), and they rail against hunters for being drunken, out of control "Bubbas" who sweep through the forests with high caliber weapons and shoot at anything that moves, just so they can get a ten-point buck head to stuff and put over their mantlepiece.
Well, the truth is, there are a very few hunters who fit that description. Most of them are ethical folks who are among the most concientous of gun owners who take safety seriously and who love nothing more than to be outside in the woods. They also tend to have a much more realistic view of their quarry than the folks who live in cities and decry hunting; hunters recognize that without regulated hunting, whitetail deer populations would continue to soar and many deer would starve every winter, because they lack natural predators other than mankind in their habitat.
Hunters understand that humans have created an inbalance in nature when it comes to deer, and thus, it is our responsibility to try and correct that imbalance.
They also know that venison tastes delicious, and is a healthier alternative to eating corn-fed, saturated fat laden CAFO beef, even if the deer are pretty and remind us of Bambi.
And then, we come to horses.
Even more than rabbits, or deer, when the subject of eating horses comes up, it sends Americans into a tizzy. Horses are part of our national mythos–they are a symbol of the Old West, of pioneer expansion, of cowboys riding the range, of the Native Americans of the plains hunting buffalo, of the great cavalry charges of the Civil War. They are still part of our pomp and circumstance; horse-drawn hearses bear our dead presidents to their resting place, instead of the more ordinary and thus less romantic and symbolic motorized variety. They appear in parades, they are the stuff of which many adolescent young girl's dreams are made. Race horses of the past loom large in our collective consciousness, and are lionized in memory.
All of this symbolic baggage surrounding the horse leads people to react completely emotionally when it comes to the fact that 90,000 unwanted horses are killed in the US each year, and are slaughtered and sent to other countries in order to be used as meat. These 90.000 horses, many of which did not have much of a life to look forward to, have a lot of Americans up in arms over the practice of horse slaughter, if the 315 comments on a recent Slashfood post on the subject are any indication. There is actually a bill before Congress to make the practice of slaughtering horses illegal; interestingly, this bill is opposed by The American Quarter Horse Association and The American Association for Equine Practitioners.

The wording of H.R. 857 opens with an emotional paen to the mythology of the American horse: "Horses have played a significant role in the history and culture of the United States. Horses in the United States are not raised for food or fiber. As a non-food and recreational animal, horses should be protected from slaughter."
The main reason the bill was brought forward by Rep. Ed Whitfield, a Republican of Hopkinsville, Ky., is because of the trauma that horses who are bought up at auctions around the country undergo on the sometimes 24-hour trailer ride to the slaughterhouse. Horses, which are often sick and injured, are loaded up into double-decker livestock trailers, which were designed for carrying pigs or cattle, and are driven across country, often on rides 24 hours long, to get them to one of the few still operating slaughterhouses in the US. He readily admits that it isn't the methods of slaughter, or the slaughter itself that bother him, but it is the inhumane way that the horses are treated on the way to slaughter and the suffering they undergo before their deaths that upset him and pushed him to bring this bill forward to Congress.
I love horses. I remember going three times a week to the stable in my youth, and taking riding lessons, even though I suffered horribly from allergies to horsehair and horse dander. I used to load up on my allergy meds, take my two hour lessons, and then ride home in the front seat of the car next to my mother, with my eyes swollen shut, with hives on my face, arms, hands and neck, and a nose so runny I would go through half a box of tissues before we got home. Every week, my Dad would look at me, shake his head and say, "You going to quit?" and I would answer, "No" as I went off to a shower and to rest until the swelling, hives and sneezing subsided.
I have volunteered in horse rescue, and have donated money to the cause of helping save unwanted horses that would otherwise go to slaughter; however, I do not think that the slaughter of horses should necessarily be outlawed in the United States.
I really hate to see horses suffer, just as I hate to see any animal suffer, but I don't really understand why someone would object to the cruelty of how horses are transported to slaughter when cows and pigs are transported the exact same way, and are often in just as bad health.
Why is it bad for a horse to suffer, but not a cow?
Why is it okay to eat a pig, but not a rabbit?
Why is it fine to let chickens suffer in battery cages where they have no room to move so we can eat eggs, but it is wrong to hunt a deer which has lived in freedom its entire life?
I have no problem with people who see animals suffering and so they become vegetarians. I think that is a perfectly sensible reaction to the plight of animals as they live in our current industrial model of agriculture. In fact, if I did not have access to ethically raised beef, pork, lamb, goat, chicken, eggs and dairy, I would be a vegan myself, as I -refuse- to knowingly support the way that CAFOs treat animals with my money. However, I have taken the time and the energy to identify and support alternative means of agriculture in my local area, so I don't have to resort to veganism.
But, I do have a problem with people who decry the ill-treatment of horses destined for dinner plates in Europe, Japan or Canada, or who freak out over other people eating rabbits in the US, just because they are cute and fluffy, or who get incensed when people in other countries eat cats and dogs, while they themselves buy pork, beef, veal and chicken at the grocery store and support the hideous suffering of these animals in CAFOs.
I have a big problem with that, because what these people are saying is this: "I don't like to think about cute animals, like cats, dogs, rabbits, deer and horses suffering, so I oppose it, but I will keep silent on all the suffering that pigs, cows and chickens do in the process of industrial agriculture because they taste good and I am too lazy to seek an alternative means to eat."
So, it is okay for pigs, cows and chickens to suffer, mainly because they -aren't cute enough- to warrent being treated well?
What kind of twisted, messed-up logic is that?
What makes cows -uncute- as compared to horses or deer? Ever seen a calf? They are as cute as Bambi any day. Ever pet one? I have–they are sweet. In fact, many fully-grown cows are adorable–look at a Gurnsey or Jersey milk cow. Look at those big eyes with the movie-star lashes. They are gorgeous.
Pigs are challenging, but as babies, they are among the cutest creatures on earth. And while some of the adult members of the species can be mean and vicious (they will attack people if they take it in mind to, and can kill if you aren't paying attention), there are some who are very charming creatures, if you ignore the smell of their manure. And pigs, when housed such that they can stay clean, have a dignity and intelligence to them that is palpable.
And chickens. Why are they not cute? They sure are cute as babies, all fuzzy and yellow and peeping. When fully plumed, some breeds of chicken are colorful and striking. Some of them are funny-looking, and many of them are downright cute. They are soft, too, and like to be petted, and some of them can sing. Did you know that? They can. I know, because I used to sing with them, and cuddle them every morning when I gathered eggs.
I have had extensive interactions with most types of farm animals, and they all have qualities about them that are attractive. They may not all be cute, nor are they all friendly critters, but they all have traits to them that make it so humans can relate to them as other beings. They can be affectionate, they feel pain, they feel pleasure, they are gregarious and they are all creatures who deserve respect, care and dignity.
Here's the way I think about it: no animal, even if it is destined for a dinner plate, (perhaps, especially if it is going to become an entree) should lead lives of unrelieved suffering. End. Of. Story.
Nor should they be mistreated on their way to the slaughterhouse, nor should they be killed in an inhumane fashion.
It is as simple as that. We cannot, in fact, must not, make artificial demarcations in our minds between which animals are allowed to be eaten and which are not, based only on emotional beliefs. We must look carefully at the situation of all animals, and decide how they are to be treated not only in their deaths, but in their lives. If we punish individuals for making dogs and cats suffer, then why do we tolerate the wholesale suffering of our food animals? It doesn't make sense, and worse than that–it means that we can make artificial divisions in our minds that are not based upon logic, or fact, but instead an emotion.
Where does such thinking end? Does this sort of inhumane treatment of -some- animals end with just animals, or can it desensitize us to suffering such that we can turn our heads and ignore the suffering of other humans, because they are not valued by us, or are too different from us to warrent care?
Not caring about the suffering of some animals is a slippery slope that I do not think that most people want to go down.
What is my solution to this issue?
I propose that more people turn away from CAFO-produced foods. Whether they start supporting smaller farmers who use more ethical means to produce meat, eggs and dairy foods, or whether they become vegans does not matter to me. There is no one way for consumers to vote with their food dollar, and I think that indidviduals can come to a decision that fits with their own food preferences, budget and belief system.
I also propose that if there is to be legislation involving the slaughter of any animal, that instead of banning the slaughter, that it demands humane treatment for -all- animals both at the slaughterhouse, and in transport to the slaughterhouse; such a law should also be strictly enforced with fines and jail sentences for those in violation of such a law. I also would like to see better government oversight and involvement in CAFOs, because not only are these facilities bad for animals, they are bad for the humans who eat the animals, too. They are dens of disease and environmental degradation, and as such, should not be tolerated by consumers. I'd love to see our government, instead of listening to large agriculture industry lobbiests instead be bombarded by demands from consumers that they clean up CAFOs, and maybe even one day put them out of business.
I also propose this–love the animals who not only are our companions, but who also feed us. Look at the pigs, cows and chickens. See them. Really see them. Look at where they live and how they live. Really see it, and know it for what it is. Look them in the eye, and then look at what is on your plate. They give their lives so we can eat–doesn't that mean that they deserve respect and yes, love?
If you love the animals you eat, really love them, and know them, and stop looking away and simply accepting the way in which they are treated in our names both in life and in death, then I guarantee you will change the way you see the world, yourself and the other creatures who live in it. You will have increased the compassion in the world, and in doing so, you will have taken a postive step toward making the world a better place for all of us to live in.
27 Comments
RSS feed for comments on this post.
Sorry, the comment form is closed at this time.
Powered by WordPress. Graphics by Zak Kramer.
Design update by Daniel Trout.
Entries and comments feeds.