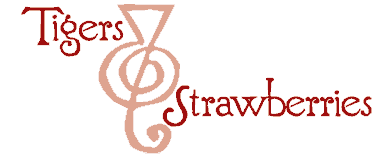 Cook Local, Eat Global
I get teased a lot for being unable to make "just plain old food." Like, my macaroni and cheese is not from a box and it contains caramelized onions, fresh garlic and chipotle en adobo, along with at least three kinds of cheese. And my mashed potatoes contain lots of garlic, boiled and mashed with the potatoes, herbs, and sour cream instead of milk.
And then, there are my hamburgers.
I am just incapable of making a plain old burger by mashing ground beef into a patty and grilling it sans seasoning. Blah. Ick. Why do that? It doesn't take -that- long to mince up some garlic or onions and some herbs maybe and to knead it in the meat along with some wine or some such. I mean, really. And it all tastes so much better that way. So, really, why bother to make plain old boring burgers, when I can make Bulgogi Burgers?
Especially when I can improve on my original recipe for the burgers and add fresh water chestnuts to the meat, all minced up nicely?
Yeah. That is pretty darned good. For the recipe as written, I added two whole fresh water chestnuts, peeled and minced to the meat when I mixed all the seasonings in. It added sweetness, moisture and a bit of crisp crunch.
So, yeah, we had a cookout and invited Dan and Heather and Bryian and Judi over so that we could all watch "Casablanca" afterwards with Morganna and Brittany. Morganna hadn't seen the movie yet–which I do not understand how that could be, but well, it is up to me to make certain that she is properly educated in films now that she is here. So that was the reason for the cookout.
I guess I could have made Moroccan food to be thematic, but that is so expected on a movie night. Besides, Dan was all jonesing for that Bulgogi Burger taste after having read about them, so why not?
But what to have with it? Well, I reprised the Roasted Potatoes with Garlic and Thai Basil I made with the burgers the first time, but I decided that I needed to make something else.
And there was corn, up from Georgia at the Krogers. I was weak, and bought some. Yes, it wasn't local, but I had a craving.
Besides, I wanted to finally do what I had been itching to do for a while: make Grilled Corn Masala. I had read about it in a Madhur Jaffrey book a while back and wanted to do it ever since. Basically, you cook your shucked and desilked ears of corn on a grill, while basting it with butter that has been seasoned with salt and garam masala. Then, when you serve it, you serve it with more of the melted, seasoned butter, and wedges of limes and lemons to squeeze over it.
That sounded both delicious and refreshing at the same time, and I really wanted to make it. So, we did–and it was just as amazing as I had imagined it to be. And it is so simple, even if you make your own garam masala like I do. Everyone loved it–how could one not? It was smokey and sweet, with a tingle of spices and a jolt of sour juice, all combining to make an explosion of flavors on the tongue.
I also wanted to make, in addition to the onion jam and kimchee I served the first time I made the bulgogi burgers, some sort of pickle to top the burgers or to eat on the side. I decided on one of my favorite summer side-dishes–Thai Cucumber Relish, or what I alternatively call, Thai Quick Pickles. I call them that because they are very similar to a side dish my Grandma made at the height of the hot summer–thinly sliced cucumbers and onions set in a dish with ice cubes, cider vinegar, salt and sugar. As the ice cubes melt, they not only make the cucumbers ice cold, they also weaken the very strong vinegar solution.
The Thai version I make is a little more complicated, but not much. I left out the usual sliced onions because I already had the onion jam, and instead, doubled the amount of ginger I use. I am glad that I only used three Thai chiles, because they were smoking hot, and they really added a zip to the pickles, but boy, were they good, especially if you layered them on the burger with kimchee, lettuce, onion jam and the old standby, "The Rooster."
Or, you could eat them on the side with the local, beautifully ripe early cherry tomatoes. They had to have been started in a greenhouse really early, but boy, were they delicious! They were good on the burgers, too, but I liked them just as well sliced up and put next to the Thai quick pickles for alternate bites between nibbles of corn and potatoes.
It was a most agreeable cookout menu, even if not one item on it was what could be termed "All-American," at least, not in the usual way. I mean, burgers, potatoes, grilled corn and fresh vegetables are staples of the American cookout, but the way I made them, I paid tribute to the fact that America is a melting pot of culinary cultures. I liked doing it, too–because in my mind, the Korean-Indian-Thai flavors are just as American as plain old hamburgers and fries.
Besides, they taste a darned sight better than the standards served at most cookouts.
Ingredients:
14 shucked and de-silked ears of corn
3/4 stick of butter
salt to taste
garam masala made from:
1 tablespoon cardamom seeds
1 teaspoon allspice berries
1 teaspoon whole cloves
1 teaspoon black cumin (kala jeera) seeds
1/3 of a nutmeg
1 2″-3″ stick of cinnamon broken up into smallish pieces
1/4 teaspoon Pakistani chile flakes (optional)
(toast all spices and grind into a fine powder with a mortar and pestle, coffee grinder or Sumeet)
wedges of lemon and lime to serve
Method:
Melt butter, and add salt to taste. Add garam masala to taste as well; you are aming for a nice fragrant amount of spices without them being overpowering.
Have grill hot and ready to cook. Brush each ear of corn completely with butter before placing it on grill.
Turning often and basting with butter, cook until corn turns a dark yellow with some kernels browned and caramelized.
Remove from grill and keep warm in a 170 degree oven until ready to serve.
Serve with remainder melted, seasoned butter, and serve with lime and lemon wedges to squeeze over before eating.
Thai Quick Pickles
Ingredients:
1 really large cucumber, peeled and sliced thinly
3 red Thai chiles, sliced thinly on the bias
1/2″ cube ginger, peeled and cut into a very fine julienne
1 tablespoon lime zest
rice vinegar to just cover the cucumbers
juice of one lime
2 tablespoons fish sauce (I use Golden Boy brand)
raw sugar to taste (about 1 tablespoon is sufficient for me, but others like it sweeter)
4 tablespoons finely minced fresh mint leaves
Method:
Mix cucumbers, chiles ginger and lime zest well in a small bowl. Add just enough vinegar to cover the cuke slices.
Add lime juice, fish sauce, sugar and finely minced mint. Toss well to combine. Taste and correct seasoning as needed. The flavor should be hot, sour, salty and sweet in a perfect balance, with a blast of coolness from the mint.
Allow to sit at room temperature or refrigerated for at least two hours before serving.
8 Comments
RSS feed for comments on this post.
Sorry, the comment form is closed at this time.
Powered by WordPress. Graphics by Zak Kramer.
Design update by Daniel Trout.
Entries and comments feeds.