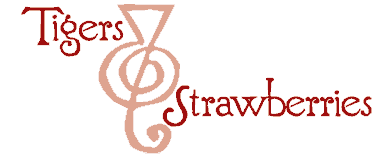 Cook Local, Eat Global
I have to admit that I have a great deal of fondness for Anthony Bourdain; while he may offend others with his foul mouth and strongly-stated opinions on topics that range from vegans (they are rude and self-centered), Rachel Ray (she is the anti-Christ), and women in professional kitchens (glad they are there, but it is likely to remain a sexist environment), his "real world" attitude combined with his wham-bam writing style has endeared him to me.
So, of course, I had to mention that there is a three-page interview with him on Salon today, eloquently titled, "Bite Me." I'm a subscriber to Salon, but you can also jump through a few hoops to read some of their premium content free if you just want to read a story or two per day.
It is a fun read–and it is well worth the time it takes to wade through all the comments, as Bourdain seems to irritate a lot of folks who seem to squawk most amusingly whenever he opens his mouth. He has stuff to say about eating meat, eating vegetables, table manners, sustainability and the local foods movement, so there is something there for everyone. Oh, yeah, and he talks about eating sand, fur and shit in the first paragraph of the story–so–you can't miss it. As I said, there is something there for everyone.
While I was perusing Salon this afternoon, I also noticed that there is an article decrying the current snobbish fascination with varietal "high percentage" chocolates in favor of the common treats of childhood like Hershey's Kisses. "The Sweet Smell of Snobbishness" by Oliver Broudy takes a swipe at the new super foodie trend of luxury chocolates in a quick, stylishly written column.
4 Comments
RSS feed for comments on this post.
Sorry, the comment form is closed at this time.
Powered by WordPress. Graphics by Zak Kramer.
Design update by Daniel Trout.
Entries and comments feeds.