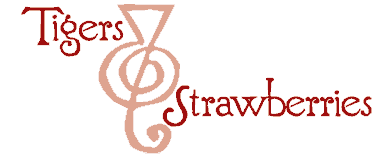 Cook Local, Eat Global
There is no better dish to eat in the cold, dead, dreary days of winter than greens.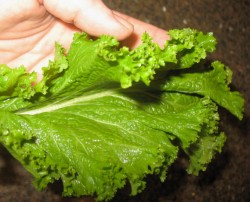 At least, I think so.
For one thing, they are filled with vitamins, minerals and iron, and they are among the freshest of foods at this time of year, being as cold and snow do not really hamper their growth. In fact, I grew up with the experience that kale and collards never really taste as good until they have had a nice heavy frost on their leaves; for whatever reason, this brought sweetness to them. Perhaps the frost causes some sort of metabolic change in the plant which converts some of the starches in the leaves into sugars; the sweet flavor then balances the inherent bitterness of the greens.
I love all greens, but I primarily grew up with kale and turnip greens. Collards, and mustard greens I learned to love later, in college, when African American friends in the dorms would bring tubs of cooked greens home as care packages from their mammas and grandmas. I shared lentil soup from my Mom with them, and received greens in return, and we were all beautifully nourished together.
It sure beat the glop they served us in the cafeterias.
Now that I have been cooking Asian foods for some time, I have found that as much as I love the traditional Southern ways of cooking greens with onions, smoked pork products, hot peppers and vinegar, I have discovered other, better ways to cook greens that are just as tasty and lower in fat. These recipes are great for those post holiday meals when it is good to cut back on the fat after all the rich food feasting that goes on in November and December.
This recipe uses standard American-style mustard greens. This brilliant peridot-colored green comes with curly leaves and thick stems. They look rather akin to the curly leaf lettuces that are so popular now, but have a crisper, more sturdy texture. Their flavor, however, is nothing like mild leaf lettuce; instead, mustard greens have a pleasant, peppery pungency that one would expect from a plant which also produces mustard seeds.
There are many different Asian versions of mustard greens, but the plain old American ones are easier to find and taste just as good.
Younger, smaller leaves are more tender, but the older leaves are spicier in flavor. They are great stir-fried with scallion, garlic and fermented black beans, which is how I had them many years ago when I worked in a Chinese restaurant. The chef was certain that neither Heather nor I, two American waitresses would like the dish, but he sent it over to us during lunch anyway. What he didn't know is that the two of us had grown up eating greens every winter. She took the first bite and said, "Mmm. Tastes like grass."
I took a bite, and smiled. "Very green. Wonderful."
June, the waitress from Beijing, took a bite and scrunched up her face. "Oooh. Tastes like grass. Ick."
She then pushed the platter away and went back to eating her twice cooked pork, much to the amusement of the chef's wife, who had said as she put the dish on the table, "This is very Chinese. You probably won't like it, being American, but Huy wants you to try it."
Mei and Huy both laughed when Heather and I shrugged our shoulders, and dug into the platter. "More for us! Too bad for you, June!"
I used similar seasonings in this version, but instead of stir frying the greens, I steamed them. This cuts down on the oil in the dish, and preserves the lovely brilliant color of the leaves. It is simple and quick and would make a good side dish to go with Hunan Beef with Cumin.


Steamed Mustard Greens with Scallions, Garlic and Black Beans
Ingredients:
1 pound mustard greens
1/4 cup chicken broth or stock (or use vegetable broth)
1 tablespoon light soy sauce
1 1/2 tablespoons fermented black beans
3 scallions light green and white parts only, sliced thinly on the biase
2 garlic cloves, thinly sliced
1 tablespoon peanut oil
1/8 teaspoon sesame oil
1-2 tablespoons Chianking black vinegar (or use balsamic vinegar)
Method:
First, clean the mustard greens. Take them out of their bundle, and cut off the very bottom of the stems, discarding any large tough stems as you go. Also discard any yellowed, sad looking leaves.
Rinse them under running water and set them on the counter. Rinse out your sink, stop up the drain and dump the greens into the basin. Run cold water over them until they are covered, then swish them around over and over until they are clean. (Mustard greens like to grow in sandy soil, and they are nice and curly-leaved so they trap particles of sand that can make eating them a gritty experience if you are not careful with cleaning them. So, be obsessive. Your teeth with thank you for it.) Lift them out of the sink, drain the water out, rinse the sink and repeat the rinsing, soaking and swishing process at least one more time. If your greens are really dirty, do it at least twice more. Remember, gritty greens are NOT fun to eat.
When you have finished cleaning them, drain them in a colander.
Start water boiling in a pot that will fit a bamboo steamer. Find a bowl that will fit in the steamer with at least 1/2″ clearance around the edges of the steamer that will fit the greens. (Or, if you lack a steamer, you can improvise by taking the top and bottom out of a tuna can and washing it out thoroughly. Set this in the bottom of a pot, put boiling water into the pot and then set the bowl down on top of the can to keep the water out of the bowl. Then, instead of putting the lid on the steamer, put it on the pot, over the bowl.)
Put the greens in the bowl, pour the stock and soy sauce over them, and sprinkle them with the black beans. Bring the water to a boil, cover the steamer and steam for ten minutes.
Just before the ten minutes is up, heat the peanut oil in a heavy bottomed frying pan and stir in the scallions and garlic until they sizzle and turn slightly golden.
When the greens are steamed, carefully remove the lid, and using two towels, pull the bowl out of the steamer. Pour the sizzling scallions and garlic over, then drizzle with the sesame oil and vinegar. Serve immediately with a stir fried dish and steamed rice.
9 Comments
RSS feed for comments on this post.
Sorry, the comment form is closed at this time.
Powered by WordPress. Graphics by Zak Kramer.
Design update by Daniel Trout.
Entries and comments feeds.