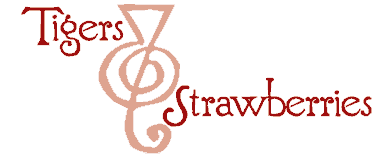 Cook Local, Eat Global
This is my first official experiment in my quest to create accessible, simple recipes for those who are new to cooking Chinese foods, and it came about because I had a piece of beef top round thawed that needed to be cooked. I also had some string beans and a sweet red bell pepper sitting about in the crisper drawer, so I decided to cook them all together.
Most often, stir-fried beef is paired with oyster sauce and broccoli in Chinese-American restaurants. It can be a great combination; the slightly bitter edge of the broccoli pairs well with the strong flavor of the beef, while the oyster sauce tames them both and gives an oceanic fragrance to the entire dish. That is, if it is executed well. If it isn't, the dish turns into a brown-sauced gloopy mess filled with oil and lackluster in flavor.
In this dish, I eschewed the oyster sauce, and instead, decided to use the minimal flavorings of Shao Hsing wine and dark soy sauce paired with a tiny bit of sugar, and a dash of rice vinegar then finished with a kiss of sesame oil. For the aromatics, I used a lot of ginger; I find that the assertive floral fragrance perfectly freshens the strong flavor of beef. I also used scallions and an optional fresh chile pepper, just to add a tiny spark of heat.
As for the beans, because I wanted them to be tender crisp, and I wanted them to take in a bit of the flavors of the sauce, I decided to blanch them before tossing them in the wok. This step is simple, fast, and helps soften the outer skin of the beans a bit so that they stir-fry faster and also absorb some of the flavors in the wok more readily. All one needs to do is to bring a pot of water that will hold all of the beans to the boil, dump the beans in, give them a stir, and let them cook for about two to three minutes, or until they just brighten in color. Then drain them, rinse in cold water and drain until you are ready to cook. That is it.
The prep for this stir-fry took me approximately twenty minutes; however, I acknowledge that I cut quickly. In order to cut the time, one could snap the ends and strings from the beans, cut the pepper and the meat the night before. If you decide to marinate the meat overnight, please do not add the soy sauce until twenty minutes before you plan on cooking, so as to avoid having the meat absorb too much salty flavor.

Beef With String Beans and Sweet Pepper
Ingredients:
3/4 pound top round, cut into 2″X1/2″X1/4″ slices
1 tablespoon Shao Hsing wine or dry sherry
1 tablespoon dark soy sauce
1/2 teaspoon raw or brown sugar
2 tablespoons cornstarch
3/4 pound string beans, tops and bottoms trimmed and stringed if necessary
2 1/2-3 tablespoons peanut or canola oil
2 tablespoons fresh peeled ginger, cut into thin matchstick slivers
1 green serrano chile pepper, cut thinly on the diagonal (optional)
5 scallions, white and light green parts only, trimmed and washed and sliced thinly on the diagonal
3 tablespoons Shao Hsing wine or dry sherry
1 tablespoon dark soy sauce
1/2 teaspoon rice vinegar
1 medium red or orange sweet bell pepper, cored and sliced into long, thin slices (about the size and shape of your beans)
1/4 teaspoon sesame oil
Method:
Mix together beef, and the first measures of wine and soy sauce with the sugar and cornstarch. Allow to marinate for twenty minutes.
Bring water to boil in a pot large enough to contain the string beans. When it boils, add the beans, stir and allow to boil for 2-3 minutes, or until the beans deepen and brighten in color and become somewhat tender. (Tender-crisp is the best way to describe them–the outside softens just a bit, but the interior is still "snappy.") Drain, rinse with cold water and drain until you are ready to cook.
Heat wok until a thin thread of smoke dances up. Add peanut or canola oil and swirl to coat bottom of wok. Allow to heat for about thirty seconds. Add ginger, chile if you are using it and scallions. Stir and fry for about thirty seconds or so. Add meat, level it into a single layer on the bottom of the wok and allow to cook undisturbed for about a full minute–until you see and smell browning occurring. Once meat browns on the bottom, start stir frying vigorously.
Deglaze the bottom of the wok with the second amount of wine, then add the soy sauce, and stir until the meat darkens. Cook until almost all of the meat is brown,with no red showing. Add the beans, and stir fry for about a minute. Add the peppers and the vinegar and stir fry for about forty-five seconds. Add the sesame oil, stir once or twice more, take wok off the heat and serve with steamed rice.
Note: A similar dish can be made with pork or chicken by changing the flavorings. For pork, use only one tablespoon of ginger, and add 2 cloves of garlic, cut like the ginger. Add it after you add the meat by sprinkling it over top the meat while it is browning on the bottom. For chicken, use either ginger or garlic, whichever one you prefer. For both chicken or pork, use light soy sauce instead of dark and take out the vinegar. Black mushrooms can be used instead of the peppers in any of these recipes.
To cook this with tofu instead of meat, use either extra firm tofu that has been pressed to expel even more water, or pressed spiced tofu. Cut the tofu into thin, narrow slices to mimic the shape of the string beans, and stir fry it as you would meat, only not as long. Be gentle, particularly with the extra firm tofu so you don't break it all up.
5 Comments
RSS feed for comments on this post.
Sorry, the comment form is closed at this time.
Powered by WordPress. Graphics by Zak Kramer.
Design update by Daniel Trout.
Entries and comments feeds.