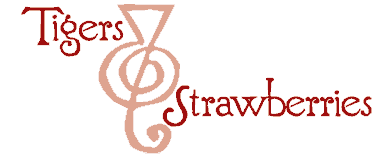 Cook Local, Eat Global
How would I like everyone to celebrate National Pig Day?

Well, first of all, I would like everyone to recognize where the vast majority of the pork in thi country comes from: industrial farms which are pretty much nothing less than disgraceful threats to the ecological and medical health of our communities. Not to mention that they are also pits of hellishly unethical treatment for animals. (And no, I am not a PETA member. While I dislike industrial farming with an intense passion, I also dislike and mistrust the tactics, rhetoric and clandestine dealings of PETA. Their leader, Ingrid Newkirk has taken positions which I find not only to be ethically questionable, but also personally repugnant. But, that is fodder for another post.)
If you don't believe me, take a gander at this article exposing Smithfield's pork operations from Rolling Stone. Or this paper entitled, "Environmental Injustice and the Mississippi Hog Industry." Or any of the articles linked to the Factory Farming website. And this article by the Sierra Club reporting on the dangerous working conditions of pork slaughterhouses in North Carolina, and the unfair treatment of the primarily Latino workforce. (While you are there take a glance at the tiny photograph of the filthy pigs crammed into a confinement pen together at an industrial farm and compare it to the photograph below.)
Then, do me a favor and take a good look at this picture.
They are cute little guys, aren't they? This photograph was -not- taken at an industrial farm: this litter of clean little piglets is being raised on a more traditional, diversified farm where the animals are not treated as commodities. Farms such as this also do not wreak environmental damage from toxic runoff causing human illness, fish die-offs and the lowering of property values.
Granted, those cute wee piggies are going to grow up and be slaughtered, hopefully in an ethical, quick and as painless a fashion as possible. Death is inevitable when you are raising meat, after all. But, I want everyone who is going to eat meat, to at least look it in the eye and recognize what they are doing as they do it. That is why I wrote "Meat Comes From Animals, Deal With It Or Eat Vegetables;" I wanted carnivores to own up to what they eat.
And I hope that if you are disturbed by what you learn about industrial meat production, that you take steps to lower your own consumption of these products. Look around your local area, and see if there is a small farmer who raises pigs in a more ethical, healthier fashion, and patronize them. (Try looking here at Local Harvest: a comprehensive, ever-growing online listing of local food producers from all over the US.) If you cannot afford much in the way of local meats (they tend to be more expensive, but they not only are healthier for you, the animals, the farmer, and the planet, they -taste- better than industrial meat), then eat less pork, and maybe more tofu. Or beans. Use meat as a seasoning, not as the central item of your menu, just as folks have done all through time.
There are national producers of ethically raised pork. Niman Ranch is one, though their products are expensive. Expensive they may be, but they are tasty–and they also produce beef and lamb.
When you go out to eat, try and patronize restaurants that use locally produced sustainable foods. Here in Athens, we have Casa Nueva and The Village Bakery, among other local eateries, that concentrate on local, organic ingredients. Or, if they are near you, patronize the chain Chipotle, which uses as many organically raised, sustainable ingredients possible to make their tasty burritos. They start out with top-quality fresh raw ingredients (they buy their pork from Niman Ranch),and cook on site to make fast food that doesn't taste fast. It tastes good.
Or, become a vegetarian, if the meat industry really torques you off. If I didn't live near great farms that produce wonderful meat, that is what I would do. As it is, I eat less and less meat every year. I enjoy it when I eat it, but I still like vegetables and tofu just as much, or sometimes, more, than most meat. And,Then frankly, if I ate primarily Indian, Chinese, Thai and Mexican foods, I could probably be quite happy as a vegetarian. (That is, until I smelled bacon cooking or saw someone eating raw tuna. Then, I would probably backslide horribly.)
What is the upshot of all of this?
Well, as much as I love pork, and I do–as a look through the recipes on this blog will show–I love pigs, too. And I love clean water, clean air and healthy people. And frankly, the pork industry does a crappy job at taking care of the pigs, water, air and people I love. Besides all of that, their pork is dry, tasteless, and is usually pumped full of water, salt and other seasonings. Ick.
Which is why I don't eat "The Other White Meat," from the grocery store, nor will I.
If I cannot get it from a local farmer whose practices I know and trust, and who produces tasty and healthful pork, I won't eat it.
Now that I am off of my soapbox, here is a recipe that uses both pork and tofu that has become one of my favorite dishes of all time: Spicy Pork with Pressed Tofu
16 Comments
RSS feed for comments on this post.
Sorry, the comment form is closed at this time.
Powered by WordPress. Graphics by Zak Kramer.
Design update by Daniel Trout.
Entries and comments feeds.