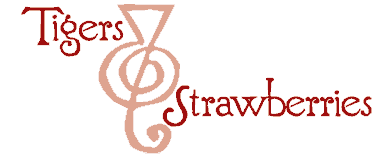 Cook Local, Eat Global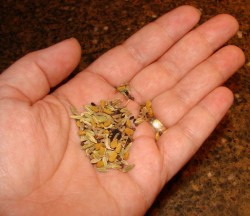 I dream in color.
I have always dreamed in color.
I have always dreamed of India, and when I dream of that place I have never been, it always is filled with color, and light and motion and music. The brilliance of an azure sky, and the dappled shade beneath mango trees. The twining pepper vines creeping over pale garden walls, and the shimmering, jeweled tones of sari silks and peacocks. The sunlight blazes in a golden haze I have never seen with my own eyes, and the vast movement of humanity on the streets in these dreams sweeps me away. It is an ocean of life, of movement, and its music is that of the never-still surf, calling to me in a polyglot of tongues, as the people speak and shout and sing words I do not know, yet instinctively understand.
And there is always fragrance in these dreams. The scent of flowers fully bloomed and rain-swept pavement, petrol fumes and hot unfiltered cooking oil, and the meadow-kissed sweat of cattle swirls in a cloud-like miasma in my sleeping nose. Above all of it, though, drifts the sweet, the bitter, the pungent, the tingling, the musky, the green and earthy tangled perfume of spices.
I dream of spices.
I always have, and I do not know why.
They call to me. They seduce me with synaesthetic blandishments, and I am powerless before them. They beckon to me on the breeze like courtesans, their fragrance a cozening promise that tickles my senses and draws me deeper and deeper into their mysteries.
Each spice has a voice and a color in my dreams.
Fennel sounds sweet and green, as fresh as cooling spring rain. Her voice is the fluting trill of a little girl, dancing barefoot in a drizzle, her verdant dress dappling with raindrops, the curled tendrils of her hair plastering her forehead in graceful whorls.
Fenugreek sings in a golden voice, a rich contralto, full of life and promise. Her scent of newly-mown grass kisses my thoughts, and murmurs of sunlit afternoons spent heaving hay onto the back of a wagon, of sweat from a job well done, and the well-worn dance of family harvesting the land together.
Cumin carries the song, his voice smoky and deep–a baritone river of sound. His is the backbone, the root of the melody, and he carries me to nights spent by a cedar and pine-wood fire, under a black canopy dripping with stars. He tells stories winding and long, tales with no beginning and no end, that lull me into a sleep which explodes into the otherworld of dream.
Mustard is sharp at first, an angry voice, an aggrieved tone that should jangle and send the song awry. But, toasted and mellowed by fire, sweetness is coaxed from his heart and his laughter rolls mellow yet rambunctious, like a cousin who cannot stop teasing, even when there is work yet to be done, and the family is weary. His tenor holds the ruddy shade of twilight, and energizes everyone around him to keep singing, keep moving, keep on with the endless dance of life.
Nigella haunts me with a shivering voice. Eerie and silvery with a tingling whisper, she is like a cold draft slipping through a cracked window. But she is a shapeshifter, and when she dances with her kinfolk, she throws off her icy demeanor and reveals a deep forest green heart topped with a flutter of rose pink. She is a flower, or the potential for one, and her taste evokes my childhood, when I would pad barefoot after my mother, gumming a scallion stalk merrily, verdant drool staining my chin.
These five seeds together, blended in equal amounts, become family, and though I have only just started cooking with them, for whatever reason, they bring to my mind's eye memories of days long past, of times which will never be again.
I find myself back at my grandparents' farm, my naked toes sinking into red clay mud, my hair wild and loose, tangling in the sword-edged stalks of corn as I run through the field, chased by my cousins, all of us laughing and out of breath. My hands tingle as I remember the sensation of picking row after row of beans, the pods dangling like celadon pendants below the heart-shaped leaves, and my back aches as I recall hoeing seemingly endless weeds.
The scents of Bengal, which is the birthplace of the spice blend panch phoron, and the aromas of that now-fallow farm, have become entangled in my heart and mind, and I do not know why.
And it does not matter.
When I drop those seeds into a pan of hot oil with a sizzle and a clatter, I am called backward to a time long ago and forward to a time that never was, into memory and dream, into a familiar strangeness. When I smell the wafting song of their voices coming together, I find myself very much at home.
Here.
Now.
In.
The.
Moment.
Stirring a pan of seeds which sputter and pop, and sing to my senses a song that is then, now and when.
It is a new song. An old song. A song that never was, always is and ever shall be.
It sings me home to my heart–which is the only true home any of us have.
30 Comments
RSS feed for comments on this post.
Sorry, the comment form is closed at this time.
Powered by WordPress. Graphics by Zak Kramer.
Design update by Daniel Trout.
Entries and comments feeds.