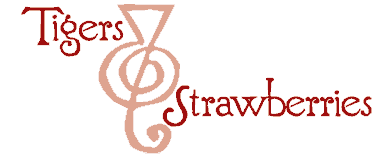 Cook Local, Eat Global
Eating Indian food out can be a wonderful experience; it can also be an experience filled with frustration.
Much of my problem with eating Indian food out is that when we lived in Maryland, I became used to eating at a truly excellent Indian restaurant where the food was consistently excellent. In fact, the way I learned to cook the food of Northern India was by analyzing the flavors of the food at Akbar, and then studying Indian cookbooks, and practicing replicating the flavors at home. Over the years, I have gotten better and better at making the foods of northern India, to the point that I am spoiled for eating out a mediocre Indian restaurants.
I just cannot do it. The excellent food at Akbar spoiled me for most other restaurants.
So, mostly I cook at home.
But, I have found other restaurants that I like fairly well; in Columbus, I am fond of Sher e Punjab–the name translates as "Tiger of Punjab." It is a small place on Kenny Road, and though the decor is lacking in style, the food is quite good, and they recently installed a big screen television which picks up Punjabi language satellite broadcasts, so when you eat there, you get to watch music videos from India. (Which is fun–before I finally got around to seeing Mira Nair's excellent film, Monsoon Wedding, I had seen the female star in several really cute nusic videos. So, I recognized her, and it made watching the movie that much more fun.)
One of my favorite dishes from Sher e Punjab is the seekh kebab: made of minced meat seasoned with onions, garlic, ginger, cardamom, pepper, chile, and lots and lots of cilantro, then formed into sausage-like shapes around skewers, then blasted in the intense heat of the tandoor oven, they became juicy, delectable bits of tender goodness. Eaten with lots of raita, sliced tomatos, onions, and coriander chutney on naan bread, seekh kebab became a form of comfort food for me–something that I could eat when I didn't want to eat anything. In the heat of the summer, when eaten with plenty of vegetables, seekh kebab became a lifeline to me, especially when I was pregnant.
Now that we live in Athens, if I want seekh kebab, I have to make it myself. Although the chef at Sher e Punjab uses minced chicken in his kebab, I prefer lamb, and I add mint to the fresh cilantro in the seasoning. This gives it a sharp, fragrant hit of flavor, that combined with the aromatics and my stronger masala mixture, makes seekh kebab a mildly spicy supper dish for the heat of summer. Usually, I grill them, but when there is a thunderstorm outside, as there was the last time I cooked them, I found that the broiler worked just as well.
I also make a yogurt sauce to go with them which has minced garlic, paprika, ground coriander and cumin, salt and lemon zest and juice in it. I have no idea of the proportions, though–I have never really paid attention to it. It is just "to taste," I suppose.
There are two secrets to getting the ground meat to stick to the skewers. I always use metal skewers, and the ones I use are flat, or more correctly, in cross-section, they are elliptical in shape. This gives more surface area for the meat to grab onto. The big secret, though, is to preheat the skewers either on your grill or in your broiler, before forming the meat into sausage shapes around the skewers. The heated skewers lightly cook the meat that touches them, making it stick perfectly. That way, when you put the filled skewers on the grill or under the broiler, you will not risk clumps of meat falling off into the fire or the pan, making an unholy, but tasty, mess.
Finally–experiment with these kebab. Change the spicing around, and the meats, if you like. The chicken ones are made of 1/3 white meat and 2/3 dark meat minced together–I got that much out of the owner of the restaurant. The dark meat gives extra flavor and moisture. I would use boneless skinless thighs and breasts, and then mince the meat myself in the food processor to make sure it is all smooth. Goat meat would be excellent, as would venison, I think. And I cannot help but wonder what they would taste like made with the ground rabbit meat I just got at the farmer's market last week.
I'll have to experiment and report back later.
Ingredients:
3/4 cup thinly sliced onions
4 cloves fresh garlic, peeled and minced
1-2 fresh green chilies, chopped (seed them if you like them less hot)
1 cup fresh cilantro leaves, loosely packed, roughly chopped
2 tablespoons minced fresh mint leaves
4 green cardamom pods
1 black cardamom pod
1 teaspoon cumin seeds
1 tablespoon coriander seeds
5 cloves
1/4 teaspoon cinnamon
1/2 teaspoon black peppercorns (I didn't use these because of my allergy, but I always used to)
1/4 cup toasted channa dal
1/4 teaspoon salt
1 pound finely ground lamb (if it is coarsely ground, run it through a food processor for a bit to smooth it out)
Method:
Grind all fresh aromatics and spices in a food grinder or processor until they become a smooth, green paste.
With hands, knead gently together with the lamb until it everything is fully integrated into a very smooth mixture.
Heat four metal skewers in your broiler set on high or a hot charcoal or gas grill until they are pretty hot. (Not white hot, okay!) Divide your meat mixture into four or eight equal portions (eight is easier for beginners–you can put two portions on each skewer if you make eight portions and only have four skewers like I do), and with wet hands, roll and pat each bit into a slightly flattened rectangle shape.
Wet down your dominant hand with cold water. Take the hot skewer (use a potholder) in your non-dominant hand, and take up a portion of the meat and hold it under the skewer flat in your palm. Carefully and quickly, lower the hot skewer onto the meat, and then fold and wrap it around the skewer tightly and shape it into a sausage shape. Work quickly, and once the inner meat fuses to the hot skewer, do not try to move its position–just form the still raw meat around it. Repeat with all skewers and portions.
Place in a hot broiler, close to the heat or on a grill and cook on high, turning once or twice until done. If you have made your sausage shapes fairly narrow, it will cook quite quickly, so keep an eye on it. It should form a somewhat crisp, charred crust and the interior will be juicy and fragrant.
Serve with bread, rice or grilled corn with masala butter on it, with plenty of sliced tomatoes and onions, herbs and some green chutney, maybe some raita. You can also improvise a yogurt sauce based on my description–it is quite good.
9 Comments
RSS feed for comments on this post.
Sorry, the comment form is closed at this time.
Powered by WordPress. Graphics by Zak Kramer.
Design update by Daniel Trout.
Entries and comments feeds.