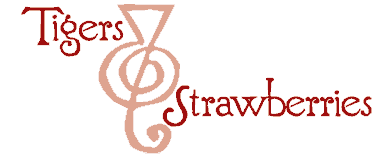 Cook Local, Eat Global
So, I was reading Slashfood today, and came upon this post highlighting an article in the New York Times written by a working mom who has made the choice to cook healthy dinners for her family almost every night.
In "Mom Puts Family on a Meal Plan", author Leslie Kauffman relates how she, as a working mother of two boys, decided that cooking for her family was important. This is how she puts it: "I committed to cooking a family meal when my first son was born, in 1997, not because of any psychology study about the well-being of children, but because it gave me comfort. Every working mother has to draw the line somewhere. Maybe my children would take their first steps with a babysitter, or perform in school plays with only their grandparents in attendance. But mom would cook their dinners."
She then goes on to give details of her personal strategy for putting home-cooked dinners on the table at least five nights a week, which boils down to simplicity, organization, discipline and planning ahead. Her techniques are sound, and if you are a time-strapped parent, student, bachelor or workaholic, Kauffman's tips will help you get off the takeout train and hop into the kitchen for some good, old-fashioned real home cooking.
So, I read the Slashfood post, clicked over and read the article, and thought, "Well, that is a nice little article there, very helpful and supportive to the working parents of the world, and full of useful information. Wow. Cool."
Then, I went back to Slashfood and saw that the post had seven comments on it. The second one hit me in the stomach like a strong left hook. The author of the comment, who signed as MK, said, "I can't possibly understand why Slashfood would choose to highlight this retrograde June Cleaver nonsense. It's also hard to believe the NYTimes published it. Thanks for the 'tips' but no thanks."
At first, I thought, well, maybe the poster was just having one of those days when crankiness is next to godliness, and had to spout off at something, and well, maybe she or he hates cooking.
Then, I reread it and felt that the theme that delineated the brief comment is one that has always bothered me, and that is the idea that a woman cooking for her family is somehow outdated, unfeminist and anti-woman. It is somehow politically incorrect for a mother to want to cook for her family.
This opinion makes no sense to me. For one thing, it seems to be stating that because women in the past were societally expected to cook dinner for their families whether they wanted to or not, even if they worked outside the home, that women cannot possibly choose to do so now that societal pressure is no longer on them. The assumption behind this sort of belief is that if a woman chooses to cook for her children, she is making that decision not for herself, but instead is making a sacrifice of herself because those mostly defunct social mores dictating the behavior of women are still lurking in her brain, waiting to turn her into a Stepford-wife-like slave to her family.
Please look carefully at the author's own words. She said, "I committed to cooking a family meal when my first son was born, in 1997, not because of any psychology study about the well-being of children, but because it gave me comfort."
In other words, she did it for her own sense of self and well-being.
How exactly is that unfeminist and anti-woman?
I was under the impression that the point of feminism was to give women opportunities and choices. Feminism is nothing more than the idea that women are completely human, and deserve the same rights and responsibilities that men enjoy in society, and that the same choices that apply to men should also apply to women. I thought that the women's movement was aimed at creating a society where women would be able to exercise the same choices in self-determination that men could. Feminism is about ending proscriptive sexually-defined social roles and opening up economic and career opportunities for women.
In other words, feminism is about making it equally acceptable for mothers and fathers to be the primary caretakers for their children, no matter what other people may think about that arrangement.
My guess is that if the article had been written by a working dad who decided to cook all of the meals for his family, there would never have been a comment about "retrograde Uncle Charley (from "My Three Sons") nonsense." If a man chooses to go against old sexual stereotypes, there are certain feminists who will applaud that decision; however, those same feminists will get all het up if a woman chooses to go with a sexual stereotype, and will insult her decision.
Tell me, how is it feminist to insult the decision another woman has made, based upon her own desires and comfort level?
And, while you are at it, what advice would you give busy working women or men cooking for their families who want to serve nutritious meals, but who cannot spend hours in the kitchen?
43 Comments
RSS feed for comments on this post.
Sorry, the comment form is closed at this time.
Powered by WordPress. Graphics by Zak Kramer.
Design update by Daniel Trout.
Entries and comments feeds.