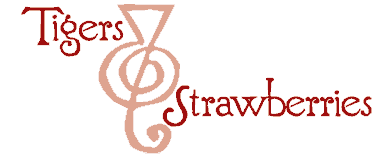 Cook Local, Eat Global
Hunters have a bad reputation in the United States, and sometimes, I am sad to say, it is warranted.
I mean, Ted Nugent's "Whack and Stack" rhetoric, while it certainly is attention-getting, doesn't really positively influence the anti-hunting crowd towards changing their minds. The whole NRA mindset that Americans should have virtually unlimited access to every kind of firearm under the sun tend to make liberal city folk twitch–and sometimes with good reason. The fact that across the country, lots of innocent people are accidentally shot in the woods, in their homes, in their cars or in their own yards, by stray bullets fired by either stupid or drunken redneck hunters every hunting season is at best a case of a public relations nightmare for the hunters of America; at worst, it is an indictment of all of them as irresponsible, uncaring, selfish gits.
Shall I even make mention of Dick Cheney paying to shoot at birds raised in cages who are thrown into the sky right where his gun is pointing? Or the fact that he is so untrained in gun safety, he managed to shoot his friend and "hunting" buddy in the face at point blank range by accident?
I mean, if you mix all of these facts together, and throw in a dash of unreasoning liberal fear of firearms for good measure, you have a recipe for a very low public opinion of hunting and hunters in the U.S.
There is a cure for that low opinion, notes Steven Rinella in his recent Op Ed piece in the New York Times entitled, "Locavore, Get Your Gun." Even though Rinella makes the incorrect statement that the locavore movement has ignored hunting as a viable means to eat locally (Michael Pollen describes in detail his very own wild boar hunt in California in The Omnivore's Dilemma), it is true that there are very few self-proclaimed locavores who hunt. There are plenty of hunters who eat what they kill, but they tend not to call themselves locavores.
Here in Appalachia, nearly every hunter I have ever known–and I was born and raised in Appalachia and have lived in this region most of my life–has eaten what he or she has killed. With very few exceptions, hunters in Appalachia kill for food first, and trophies second. There is a good reason for this–there are a whole lot of poor folks in rural Appalachia and killing several deer, wild turkeys, ducks and a bunch of squirrel or rabbits and cleaning and cutting them up yourself and putting them in your freezer is a cheaper way to feed your family than to buy meat at the local grocery store. Hunters who get lucky and kill more than their own families can use have traditionally shared with the extended family and neighbors–in recent times, this has extended to giving excess meat to food pantries and homeless shelters to feed those who cannot go out and hunt for themselves.
What it comes down to is this: here in Appalachia, hunting (and fishing, for that matter) is very deeply entwined with our culture, just as farming is. Self-sufficiency is a thread long woven into the fabric of our lives here in the hills and we are proud of our ability to eat well on very little money. These traditions are not as prevalent as they were in the past, but truly, they are yet quite alive and well in the world of modern rural and semi-rural Appalachia.
Hunters here in Appalachia are not all angels, of course. We still have the drunken fools running about armed in the woods wreaking havoc upon wildlife, humanity and buildings, just like other parts of the country. What we do tend to lack, however, are the rich weekend hunters in their expensive Eddie Bauer Elmer Fudd clothes, plunking down top dollar to hunt domesticated exotic animals at so-called "hunting parks." Shooting at wild animals raised in unnatural conditions where they have no natural fear of humanity, and they have lost all instinct for flight is not hunting. That is just shooting at living targets.
Even so–when people in other parts of the country bring up criticisms of hunters where they generalize that they care more for trophies, drinking and reckless behavior than ethics, safety and feeding their families, I always shake my head. Sure, there are hunters like that around. But most of the critics who go on about how awful every hunter in the world is, and that they are all like this, are almost always people whom I think may not have ever met a real hunter in their lives.
Where I grew up, and where I now live, that is just not the norm. Hunters here are pretty much what I would classically call a locavore, in the most visceral and true sense possible. They go out, find their meat on the hoof, stalk it, kill it, field dress it (a very unpleasant process–you gut and bleed it right there in the woods–and it is a smelly, messy task–trust me on this), and either take it to a butcher to process it, or, if they have the equipment, they skin, behead and cut up the carcass themselves.
Personally, I think that anyone who has the stomach to do this deserves respect. Because they not only are confronting the ugly reality that meat must come from a living being head on–they are doing a good portion of the dirty work of making meat edible on their own.
Very few modern people who eat meat can do that. Many of them cannot even look at a bit of meat on the bone without wincing–yet they eat the meat anyway.
Personally, I give more respect to a hunter who takes some amount of the responsibility for killing and butchering the animals that his or her family eats than a suburbanite who sneers at hunters and hunting, and eats factory farmed meat while making note of how sensitive they are because they hate to think about meat coming from animals.
So, hey, locavores–let's stand up for the ethical, safe hunters we know. Let's reach out to them and recognize them as people who were locavores before the term was popular. Heck, they were locavores before the word was even coined.
Because, really–they are doing the same thing we are doing–they are eating from their local foodshed.
They just happen to be doing it differently than many of the rest of us are–but they still deserve respect.
18 Comments
RSS feed for comments on this post.
Sorry, the comment form is closed at this time.
Powered by WordPress. Graphics by Zak Kramer.
Design update by Daniel Trout.
Entries and comments feeds.