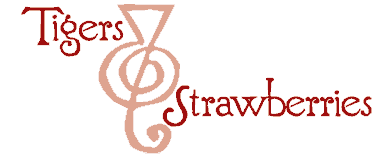 Cook Local, Eat Global
I don't have any clue the provenance of artichoke parmesan dip/spread. My suspicions are that it came into existence in the United States between the decades of the 1950's and 1970's, probably in a woman's magazine, either as an article, or in an ad promoting the use of canned artichoke hearts to make an "elegant hot appetizer." Lots of party recipes from that era were touted as being "elegant." Elegant was in.
I am not certain of how elegant artichoke parmesan is, really. It doesn't particularly look elegant to me. The color, which ranges from pale celedon to faded celery, isn't very appetizing, unless one does something to change it up a bit, and the fact that it is baked (some of them are made in crock pots, but I don't count those–I like the crusty cheese layer you get in the baked versions) in the oven means that the main decorative changes that can be made involve using an attractive ramekin or other vessel in which to bake it.
That all said–it is a very delicious dish, which is why when you look it up on Google, you find a bazillion different recipes, most of them variations on the same ur-recipe from back in the dawn of canned artichoke prehistory. Most recipes have the same handful of ingredients: artichoke hearts, parmesan cheese, mayonnaise, garlic–usually in powdered form–and possibly some herbs. Some recipes include a packet of ranch dressing mix, some include a can of chopped green chilies, or a can of cream of whatever soup, and some include a package of shredded mozzarella cheese, but in general, the ingredient list is short, and regrettably, dependent on canned, dried or dehydrated ingredients for flavor.
Don't get me wrong–I have made this recipe many times with water-packed canned artichoke hearts, and it has turned out quite well. I am just of the opinion that if you can find frozen artichoke hearts, and either thaw them and use them uncooked or steam them lightly, the flavor of the artichoke is better, and the color is vastly improved. The color of the finished dip made with frozen artichoke hearts tends more toward the fresh green than the faded, yellowish celery, which I find to be much nicer overall.
If you do use canned artichoke hearts for this recipe, however, rinse them very well in warm water, and drain well before chopping them up.
I have found that since I refuse to use powdered garlic, and thus use minced up fresh garlic in this dish, that pre-cooking the dip mixture before baking it makes for a better flavor and texture.
So, I heat up a cast iron skillet, and add olive oil with a dab of butter to it. Then, I saute the garlic, along with any herbs I am using (fresh tarragon is divine), and the red pepper flakes, until the garlic is softened and golden and the oil/butter combination is well-flavored and scented. Then, I add the artichoke hearts which have been chopped roughly–they are in bits no bigger than my thumbnail–a food processor makes quick work of this step–and cook so that the garlic, herb and chili flavors make their way throughout the artichoke leaf flakes.
After the artichokes have cooked for a few minutes, I add fresh ground pepper, and the mayonnaise, and stir it all together.
About the mayonnaise.
You don't need cups and cups of it. Lots of recipes should be called "Mayonnaise and Parmesan Dip with a Hint of Artichoke to Give It Color" because they have so much mayo that it is just ridiculous. I know it is a holiday dish or a party treat, but geez–you don't need to eat a dip made of nothing much more than fat, fat and more fat in order to celebrate.
In my artichoke parmesan recipe, when it comes to mayonnaise, less is more. I only use enough to bind the artichoke heart bits together. And I add it before I take it off the heat and mix in the cheese, because I have found that warm mayonnaise and artichoke blend together easier than cold. For 14-15 ounces of artichoke heart, I use only about a third of a cup of mayonnaise, and that is enough to make it creamy and spreadable or dippable without either becoming overly creamy and gloppy. And–you can still taste the artichoke hearts–a bonus!
After I mix most of the cheese in, I scrape the dip into a smaller cast iron skillet–my Le Creuset six inch skillet is perfect–and top it with some more cheese and a sprinkle of more chili flakes–I use Aleppo pepper flakes for a mild bite–and a grinding of black pepper, and pop it in the oven for about fifteen minutes, or just until it is bubbly and hot and the cheese on top has browned beautifully.
This is a flexible recipe, you know. You could caramelize onions or shallots and add them. Or, you could add Indian spices, if you so chose. (Oooh–I may have to do this for New Year's Eve!) Or, add some fresh chilies or chipotles to give it a kicky taste of heat. Some Worcestershire sauce is not amiss, nor is some lemon juice (i prefer lemon juice) and zest. It gives a certain freshness to the dip that helps counteract all of the rich ingredients.
It is good stuff, particularly if you make it with good ingredients.
And it doesn't have to be a dip or spread. I have used it to top pan pizza before–as the sole topping, or with some onions, fresh tomatoes and grilled chicken on top of it. I have also used it as a pasta sauce, and it is amazingly good. In both of these cases, you skip baking it and make it in the skillet, and then either put it on top of the pizza and bake it or toss it with the pasta and there it is.
Ingredients:
1 15 ounce package frozen artichoke hearts, thawed or steamed according to package directions, or 1 14 ounce can of artichoke hearts packed in water, drained and rinsed in warm water thoroughly, then drained again
2 tablespoons olive oil
1 teaspoon butter (optional)
2 cloves garlic, peeled and minced finely
1 teaspoon Aleppo pepper flakes
1/2 teaspoon fresh thyme leaves or 1 teaspoon fresh tarragon leaves, chopped
zest of one lemon, finely shredded
1/3 cup mayonnaise
freshly ground black pepper to taste
2 teaspoons fresh lemon juice
1 1/4 cups shredded parmesan cheese, divided(the better the cheese you use, the tastier this dip will be)
salt to taste–you may not need any depending on how salty the cheese is
pinch Aleppo pepper, fresh herbs and black pepper for garnish
Method:
Preheat oven to 375 degrees F. Lightly oil your baking dish, ramekin or cast iron skillet that you will bake and present your dip in with a tiny bit of olive oil.
Either using or a food processor, or by hand, roughly chop the artichoke hearts until the leaves are about the size of a thumbnail at the largest, and some are smaller. Do not puree!
Heat olive oil and butter if you are using it, in skillet over medium heat, until butter froths. Add garlic and Aleppo pepper, and cook, stirring, until the garlic is golden and soft–a few minutes. Add fresh herb, lemon zest and the artichoke bits, and stir well. Cook for about two minutes more, just to flavor the artichoke well.
Stir in the mayonnaise, until it is thoroughly combined and the artichoke heart leaves hold together. Add black pepper to taste, and stir in the lemon juice.
Take pan off heat, and stir in the 1 cup of cheese until it is well mixed in. Taste for salt and add some if it is necessary.
Pack into ramekin, baking dish or small skillet, sprinkle with the 1/4 cup cheese and garnish, and bake for ten to fifteen minutes, or until it is hot and bubbly and the top is well-browned.
Serve with crackers, crusty bread, or pita chips of your choice.
8 Comments
RSS feed for comments on this post.
Sorry, the comment form is closed at this time.
Powered by WordPress. Graphics by Zak Kramer.
Design update by Daniel Trout.
Entries and comments feeds.