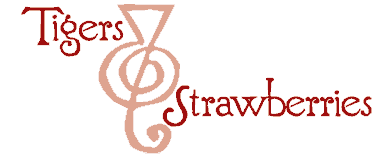 Cook Local, Eat Global
My regular readers by now should know what I think of confined animal feeding operations (CAFO's), which are the backbone of the meat industry in the United States: they create unsafe environments for humans and animals, cause untold amounts of animal and human suffering, they lead to unsafe, dirty meat supplies, and they are just plain old, downright bloody evil. (Yes, I said it–evil.)
When the story broke last month about a videotape taken undercover by members of the Humane Society of the United States which showed slaughterhouse workers beating, kicking, and using forklifts to force "downer cows"–cows so ill they were unable to walk–to stand and walk so they could legally be slaughtered and used for human consumption, a quiet trickle of controversy began. That trickle became a flood as more and more Americans got a first-hand glimpse of the hideous cost, both human and animal, of cheap beef, and people began talking, both in the media and in homes across the country. Voices were raised in outrage, not only because of the vicious cruelty shown to the already hurting cows by the slaughterhouse workers, but because US government regulations disallow such cows from being declared fit for human consumption because of the dangers posed by eating meat from animals who could have bovine spongiform encephalopathy , known popularly as "mad cow disease."
The loudest exclamations came about, however, when it was made clear that the meat from this particular slaughterhouse supplied ground beef to the federal school lunch program which serves hot lunches to schoolchildren across the United States.
The idea that innocent, unknowing children might have been fed beef contaminated with BSE among other diseases sent chills up the spines of parents everywhere.
As well it should; this story is a case of corporate greed taking precedence over the health and well-being of not just human beings, but the most vulnerable humans–children.
As if the brutal treatment of sick, defenseless cows wasn't bad enough, it was done in the name profit, with not only the cows suffering the consequences of this senseless worship of money, but schoolchildren were also the target of uncaring, faceless corporate drones and their minions on the killing floor.
In an unprecedented move, the generally toothless, spineless and utterly worthless USDA, requested the largest beef recall in US history yesterday, imploring the corporation fingered in the Humane Society video, Westland/Hallmark Meat Packing Company in Chino, California, to voluntarily recall 143 million pounds of beef from circulation.
Please note my use of the words "requested," "implored" and "voluntarily," in that last sentence.
Many media outlets, including CNN are saying that the USDA "ordered" this recall, even though that is not the case. The USDA, even though it is in part a regulatory agency charged with overseeing the safety of the US food supply, does not have the legal authority to order recalls of diseased, tainted or otherwise unsafe food products.
The best that the USDA can do is ask food producers to voluntarily remove unsafe products from the human food chain, hopefully before too many people get sick and die.
In this case, which the USDA says involves a very low risk of the beef being contaminated with disease-causing organisms, it turns out that the recall is utterly worthless since most of the 143 million pounds of meat in question (apparently that is enough ground beef to make two hamburgers for every man, woman and child in the US–what a treat!) has probably already been consumed. A good amount of it presumably by kids eating school lunches.
Most of this beef was slaughtered and ground up over the span of two years, so of course, most of it has already been bought, paid for, and eaten, meat being a perishable item and all. And I guess that the USDA figures that there is a minimal risk of illness because this meat, having already been eaten, hasn't seemed to cause anyone to get sick, now has it?
On the other hand, if some of those downer cows were infected with BSE, and meat from them contaminated with the prions which cause the disease were eaten by American citizens, we wouldn't know about it yet anyway, since the incubation period for new variant Creutzfeldt-Jakob disease, which is what people get when they eat prions in meat from BSE infected cows, is anywhere from 16-50 years. (I have read a bunch of different estimations on the incubation period for CJD–it seems that no one really knows for certain.)
By which time, the owners of the Westland/Hallmark Meat Packing Company may have made billions of dollars selling possibly tainted meat to the US government to be fed to school children–a captive audience if ever there was one–and to restaurants and individual consumers. The fact that those who eat this meat may well die in sixty years or so with brains that look like hunks of grey swiss cheese is immaterial. The money will have been made, and our government, ever in the service of corporate greed, will have done nothing to stop it.
When I read letters and posts the other day on the NY Times blogs about the Humane Society video, I wasn't really surprised to see people expressing shock and disbelief at what they were seeing, not to mention the implications of the information presented in therein. People acted as if it was a great surprise to learn what the true costs of the flood of CAFO-produced cheap meat are in this country.
Of course, the truth is that when you industrialize any process, and treat any living creature involved in that process as a product or commodity, the natural consequence of this action is that -all living creatures- involved in the process also become seen only as cogs in the profit-making machine. What I mean is that when animals, in this case, cows, are treated not as living creatures, but instead as objects or products, the humans who are involved in the process, whether they are slaughterhouse workers or consumers, are also disregarded as objects. When monetary gain is the highest goal set by a corporation, and greed becomes the ruling law of the day, and animals and humans alike are commodified and their suffering or potential safety is disregarded as immaterial to the goal of making as much cash as possible by cutting every possible corner, then it should come as no surprise to learn that animals are made to suffer heinously, workers are put into unsafe working conditions which not only threaten their lives, but also their humanity, and consumers, including children, are endangered by the consumption of unsafe food.
What should also come as no surprise is that our government is not only not doing anything to stop this sort of criminal activity, but is also complicit in it. For decades, our government has been less "by the people and for the people," as it has been "by the corporations and for the corporations." Laws that were once enacted in order to keep workers and consumers safe have been gutted in favor of helping large businesses make more money at the expense of human wellbeing.
And what is really amazing is that people act as if this sort of horror has not happened before. Does no one read The Jungle anymore, or do people believe that just because it Upton Sinclair's novel inspired the passage of the Pure Food and Drug Act and The Meat Inspection Act into federal law that animals, consumers and workers are protected from the hellish brutality depicted therein?
I guess that what has happened is that consumers have assumed that because of these laws enacted early in the twentieth century, that the meat industry has changed its ways and the US government food inspectors are a well-funded, powerful group who are able to keep us all safe from corporate wrongdoing when it comes to our food supply. What consumers do not know or think about is how those laws have been weakened over decades of successful industry lobbying, and as a consequence of this how the USDA's inspection process has been hampered by lack of adequate funding and lack of congressional and consumer oversight.
Of course, it isn't as if there has not been public outcry on the subject of food safety over the hears. I remember a few reports on 60 Minutes in the seventies, and more recently, Eric Schlosser's Fast Food Nation and Michael Pollan's The Omnivore's Dilemma have both pointed out the precarious situation our food supply is in, all because Americans insist upon cheap widely available meat and the industry which provides it insists upon as little regulation and oversight as possible.
Neither of these works has resulted in the kind of outcry we are seeing over the Humane Society video, however.
And that is fine–I don't care if it is a book, a video or somebody's grandmother which get Americans off their duffs and springing into action over the issue of CAFO's and food safety. I just want them to stop slumbering on the issue and start acting.
Whether they act by boycotting beef, becoming vegetarians, calling their congresspersons and demanding legislative action, by switching to locally produced grass-fed meat or by demanding better food in schools–I don't care.
The silver lining to this ugly stormcloud is that finally, Americans are moved to demand action.
I just hope that people see through the sham of this "recall" and keep making a fuss. Loudly. And that they start hitting the beef industry in the wallet, so that there is financial impact. Because frankly, that is all that the meat industry in this country will understand–if their bottom line is hurt, and only if they lose money, will they change.
Upton Sinclair would be sad to see the current way that meat is produced in this country, but I believe he would be heartened by the fact that Americans are once again awakening from their complacent consumer slumber, and are realizing that the ugly face of meat is not just a historical curiosity.
It is alive and well, and stalking our children even today.
27 Comments
RSS feed for comments on this post.
Sorry, the comment form is closed at this time.
Powered by WordPress. Graphics by Zak Kramer.
Design update by Daniel Trout.
Entries and comments feeds.