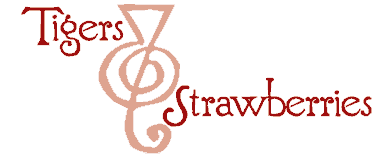 Cook Local, Eat Global
Last Monday, when I wrote the post Largest Beef Recall in US History a Natural Consequence of Industrial Agricultural Practices, I figured that there would be a fair amount of comments, but I never really thought about what kind of comments I would get. I did expect some kneejerk vegan responses which are always an exhortation to go vegan across the board, and those were in evidence. However, I never expected this thoughtful reply to my assertion that not everyone in the world -wants- to be a vegan, and should not be exhorted to become one at every given opportunity.
A reader named Sgt. Pepper replied to my statement that while I may, in the future, become vegetarian, I would never become a vegan, because I love dairy products and eggs a great deal, and I saw no real reason to give them up, since there are plenty of local farmers producing eggs ethically, and there are ethical dairies in existence. (One of which is even local!)
This is what Sgt. Pepper had to say:
This is a good example of how the subjectivity of experience causes omnis and vegos to clash and why it's so hard for us to understand the other's perspective. For me, I liked milk, cheese and eggs an awful lot when I ate them, but I don't think I would have listed any of them in the top 100 pleasures of my life. Obviously, Barbara would. None of us can live completely cruelty free lives so we all draw our lines in different places. How can we get along?
It never occurred to me that it would must be inevitably impossible for vegans, vegetarians an omnivores to get along.
While some vegetarians and vegans may not recognize it, there are plenty of ethical omnivores in the world, and we are working toward some of the same goals they are: which is the treatment of domesticated animals with dignity, care and compassion. This statement is sometimes scoffed at by some vegetarians and vegans, because their definition of compassion means that animals must never be killed my humans for any reason, most certainly not to be eaten, but that does not render my statement false. Just because vegetarians and vegans may disagree with us, does not suddenly make ethical omnivores nonexistent–it merely makes our opinions marginalized in the discussions of ethical eating, animal welfare and environmental issues when there are militant vegetarians and vegans involved in the conversation.
This saddens me, because the truth is, in order to make the changes necessary in our society to secure the decent treatment of domesticated animals, and to lower the consumption of meat for collective human and environmental health, all people who believe in these goals, no matter what their personal philosophy, should work together to attain these goals.
In other words, instead of wasting time arguing with each other over who is more right than whom, and over which method of eating is more ethical than the other, we should be working together against the corporations and governmental lobbyists which favor industrialized agricultural practices which are dangerous to human, animal and environmental health.
How do we learn to shut the hell up and actually make alliances which will help attain our goals?
I think that if vegetarians, vegans and ethical omnivores of all dietary persuasions would try and adhere to a few simple "rules of engagement" when they talk with each other over the potentially heated subject of what we eat, we may make some headway in learning to come together, rather than driving ourselves apart.
I think that the first big step, which for some, may be a hurdle to surmount, is that we need to learn to view each other's opinions with respect, even if we do not agree. In fact, I think it is essential to try to approach these conversations about what we eat and why with the honest and respectful understanding that each of us as ethical individuals who are trying to do the best we can for ourselves, our families, our environment, and other living beings.
In order to approach each other with this sort of honest respect, it means that we will all have to work hard to ditch our own ego-boosting feelings of self-righteousness. When we are certain that we are absolutely right, it often blinds us to the possibilities that while our decisions may be right for ourselves, they may not be right for everyone. Human beings are not all cookie-cutter-clones of each other. Our bodies are all unique and the diet that is healthful and beneficial to one person may be deadly to another. I am pretty certain that if I ate a diet mainly composed of blood, milk and meat, like a traditional Masai or fish, whale meat and blubber like a traditional Inuit, I'd probably not be very healthy, while these tribespeople thrive on their diets. And, nutritional studies have shown that when the Inuit, for example, eat a typical American style diet, they, too, become quite sick.
So, I think that in order to talk successfully with each other, rather than past each other, we need to loosen our grips on our deeply held, but divisive ideologies and focus instead on what we agree upon: that industrial agriculture is harmful to humans, animals and the environment, and then turn the conversation towards various strategies to combat the prevalence of corporate industrial farming practices.
We might also benefit from looking at each other as individuals, and not as stereotypes, and learning to let go of the bad experiences we may have had with individuals of various groups in the past.
In other words, let's try and stop saying things like, "Meat-eaters are murderers!" or, "Vegans are a bunch of self-righteous freaks who abuse their kids!"
Neither statement is completely true. Yes, some meat-eaters are murderers–the cannibalistic Jeffrey Dahmer certainly counts as both a meat-eater and a murderer–a serial murderer, in fact. On the other hand, Adolf Hitler was a vegetarian, and while he may not have murdered anyone with his own hands, he did sign the orders for the extermination of millions of Jews, Gypsies, Slavs, Poles, homosexuals, political dissidents and religious dissidents. Since it was his idea to kill all of these folks, Hitler counts as a mass-murderer–and he was a vegetarian. (And he was an ardent animal-lover–he adored his canine companions, in particular, and hated hunting, saying he could never shoot a hare.)
So, clearly, one need neither be a meat-eater, nor a consumer of vegetables to be considered a murderer. Murderers eat any number of foods, as any rational or thoughtful person could tell you, and truly, eating any one thing or another is no pre-requisite for the sorts of mental instability that lead to murderous rampages. If the case that all meat eaters were murderers was truly based upon fact, I believe we would be up to our armpits in murderers.
But what about the assertion that vegans are self-righteous child-abusers? This one gets trotted out fairly often after the unfortunate case of the couple who starved their baby to death and use their vegan lifestyle as an excuse. After this couple's case came to light in the media, Nina Planck wrote a shrill, fear-mongering screed in the New York Times bashing all vegan parents as child-abusers at worst and neglectful at best, which I countered here. Even Planck herself backed off a bit from her rather–ahem–ignorant–assertions in her later response to the vegans who responded to her essay.
Vegan parents are no more likely to abuse their children than any other parent. In fact, if you look at the sorts of parents who abuse and neglect their kids, you will see that they run across a cross-section of society as a whole, and there is no one connection between them, certainly not a dietary connection. (Actually, statistically speaking, since vegans are such a small percentage of the population in comparison to omnivores, it is more likely that there are more omnivores abusing their kids than vegans. That is just how math works, folks. Even I know that.)
So, let's just drop those particular stereotypes, shall we? Meat eaters can be murders, but so can vegetable eaters. Vegan parents can be abusive parents, but then, so can omnivorous parents.
And while it is likely true that vegans have run across obnoxious omnivores, and omnivores have run across vexatious vegans, and vegetarians have probably gotten the sharp edge of both vegan and omnivore's tongues over the years, we need to drop those experiences and move on, realizing that there are assholes all over the place, and we need not make blanket statements limiting their appearance to the camps of whichever dietary group we choose to vilify at any particular moment. The truth is, omnivores, vegetarians and vegans can all be insufferable at times, and have all made nasty, untrue, unhelpful and just plain uncivilized comments to and about those who chose to eat differently than they do. This is not only childish, it is also stupid, because it distracts us from the real issues concerning the health and safety of our food supply.
This has to stop, because it does nothing but alienate each other when we could instead be working together toward a common goal: a food supply that is tasty, safe to eat, healthy for humans, animals and our environment, and which is fair to consumers and farmers alike.
Look at it this way: every time a vegan snipes at an omnivore for being a meat-eating murderer or an omnivore points a finger at a vegan and calls her a child abuser, or a vegan and an omnivore both spit at a vegetarian for doing "not enough" and "going too far" at the same time, the board of directors at Cargill or Tyson grins with satisfaction as they make another million dollars, and another thousand feedlot cows goes to their death in a place like Westland-Hallmark.
So, which is more important to you? Feeling self-righteous, or banding together to do something positive about our food supply?
75 Comments
RSS feed for comments on this post.
Sorry, the comment form is closed at this time.
Powered by WordPress. Graphics by Zak Kramer.
Design update by Daniel Trout.
Entries and comments feeds.