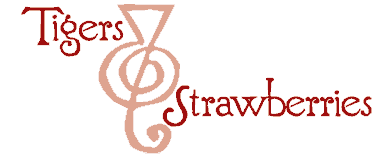 Cook Local, Eat Global
Even though I cannot share all the recipes from the food I make at Salaam, I wanted to share with my readers some descriptions and photographs of the kinds of dishes I've been doing there for the past few weekends, all of which have been madly busy.
So, here we are, starting out with our new Appetizer Trio: from the left to the right, muhammara, the sexiest dip in existence, made with sweet and hot peppers, walnuts, caramelized onions, garlic and pomegranate molasses, then topped with pistachios. Then we come to my newest innovation which I call Chevre a l'Aziz: a sweet, tart and spicy mixture of the finest tangy goat cheese, dates, spices and pomegranate molasses, rolled in spiced candied pecans and Aleppo Pepper. The final section of the plate contains a mixture of Greek and Italian olives marinated in garlic, preserved lemons, herbs, spices, lemon juice, and olive oil.
These beauties come with a basket of warm flatbread for dipping, spreading and sharing.
Hilarie was so excited to find those little plates at a restaurant supply house on sale, and I am glad that I could come up with a great use for them. They look like little jewels in a bento box if you just take a glance at the filled dishes.
And here is a really scrummy-looking photo of our featured dessert, made by yours truly: Chai-Spiced Creme Brulee.
We've pretty much sold out of this dessert every weekend since it debuted on Valentine's Day, which is a great thing. Everyone raves about it, and I have to admit it is pretty decadent: velvety smooth with a silky finish on the tongue. The chai spices are strong enough to taste, but not overpowering–and they blend amazingly with the vanilla bean.
Look for a post later this week or next week on how to make foolproof creme brulee, although, be advised that I am not giving away the secret of what chai spices I use and how I get them in there. Those are Salaam trade secrets–but I will still teach you how to get a great, silky baked custard and a shatteringly crisp caramel topping. Those are the two real necessities of creme brulee–the flavoring is just window dressing, in my opinion, secondary to the contrast in texture and temperature of the two main elements.
3 Comments
RSS feed for comments on this post.
Love the sound of all these dishes! Maybe someday I'll get to come and eat there.

Chai-Spiced Creme Brulee?

O.M.G.

You're not planning to stop making this any time in the near future, are you? I want a shot when I come up next. Sounds like an awesome mix.

Thomas, in the three weeks I have been making the creme brulee at Salaam, it has become a fixture in the dessert lineup. I wouldn't worry about it going away anytime soon.

And even if I do stop making it for a while, if I know when you are coming, I will make a batch up so you can have some along with everyone else in the restaurant.
Sorry, the comment form is closed at this time.
Powered by WordPress. Graphics by Zak Kramer.
Design update by Daniel Trout.
Entries and comments feeds.